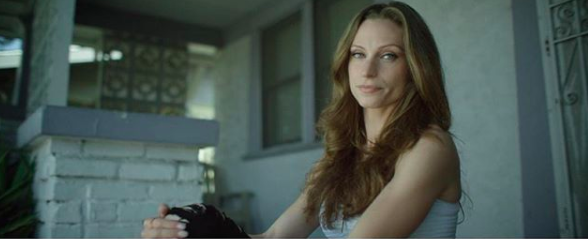 Lauren Hashian is a songwriter turned singer. But moreover, She is the woman who stole the heart of Dwayne "the rock Johnson." The mother of one and soon to be a mother again, Lauren Hashian has been with Johnson for over a decade now. The independent music composer turned singer has been with the rock during his ups and downs. But is that her only story?
Here we pull out the necessary tidbits to create a compelling biography of Lauren Hashian.
Lauren Hashian's Early Life & Family
Lauren Hashian was born on September 8, 1984, to Sib Hashian and Suzanne Hashian. Her father was a drummer for 80's rock band Boston. Sadly, he passed away on March 22. 2017 during mid-performance on a cruise ship. Hashian replaced the original drummer of Boston in the group. Although he was involved in different stage shows, all he did was perform a note for note transactions of Masdea's original drum arrangements.
Sadly for the Hashian Family, Sib passed away at the age of 67. He was booked on a cruise dedicated to legends of rock theme. However, he collapsed in the middle of his performance leading to his sudden death. The news was confirmed by his son Adam Hashian on March 22. Reports claimed that he had a cardiac attack.
Lauren's mother Suzanne was one of the Bunny of the Dallas Playboy Club. For those who aren't familiar with the Bunny, they were kind of big deal in the 80s. It was the theme brought by the founder Hugh Hefner for his beautiful waitstaff at Dallas Playboy Club.
Growing up in a family filled with rockstar and media personality, Lauren garnered interest for music from an early age. She was already performing on the street shows at the age of 9.
She has a baby sister Aja who is also songwriter by profession and helps Lauren with her music. Although the Hashian sisters are pretty much involved in the media news, her younger brother Adam Hashian is relatively numb about the entertainment subject.
Lauren's Career Profile
Lauren's chase for her dream began with small endeavors like competing in shows like Are u that Girl. The same year she joined her father in a special concert guitarist Barry Goudreau.
She has also performed with Ernie and the Automatics, the band that her father Sib was associated with at one time.
Although she came from a background that could have easily land her gig, she never let it take away the shine from her struggle.
Lauren and her sister Aja started their independent music campaign through SoundCloud. They would often write songs and upload in SoundCloud. You can still listen to her songs on the music platform.
In 2011, the Hashian sisters worked together with the hip-hop artist, YaBoi Shad on the song, Only You. She was also the singer and co-writer of the song along with Aja.
In 2017, she was also featured in Walter French's Go Hard. Just check out the below video to see Lauren in action.
Personal Life: Rise to Fame
Lauren met the people's champ in the sets of Game Plan in 2006. Speculation was also made that Hashian may have been the reason behind rock's divorce with Dany Garcia.
Dwayne and Lauren started dating in 2007 right after rock's divorce which gave a firm grip on the rumor. But it was canceled by the couple.
The couple keeps their private life really private. The duo is the kind of couple that you won't see holding each other's hands every other day. However, they are seen on movie premieres on rare occasions. Recently they shared the same arena at Academy Awards 2015.
The couple has a daughter named Jasmine Johnson and expecting another in 2018.