Susan Jane Dillingham predominantly known by her stage name Samantha Lewes is the biological mother of Elizabeth Ann Hanks and Colin Lewes Hanks. But more importantly, she is the first love and ex-wife of the Hollywood veteran Tom Hanks.
The 61-year-old Hollywood legend is mostly on the news for his versatility on the big screen. But seldom people know about the drama that unfolds his personal life. It's always either Rita Wilson (his current wife) or their elite kids who are the talking point.
But if we dig deep into the grave, we come to know that there is more to Hanks personal story, and a string that connects to it is Samantha Lewes.
Samantha Lewes: The Ray of Hope for Hanks Ongoing Loneliness
During an interview with Desert Island Discs, Hanks openly admitted that he was suffering from serious loneliness from his early teenage days. As a part of a solution to kill his obscure isolation, he married Susan Dillingham. He was just 21 at the time of marriage and had barely pressed a foot in the theaters.
They met each other during their acting session during their stay at Sacramento State University. What started as a simple gesture of friendship bloomed into a decade-long marriage. The high school sweethearts even have two kids together. Born on 1977, Colin Hanks is no stranger to big movies. Known for his performance in movies like Orange County and King Kong, Colin was the first stroke of love Hanks and Samantha shared. He was born before they even tied a knot!
Elizabeth Ann Hanks (born on 1982) is the second child of the couple. Although she has appeared in movies like Forrest Gump and That Thing You Do, she hasn't been able to embrace Hollywood like her father and brother.
Samantha's Marriage with Tom Hanks was never Meant to Last!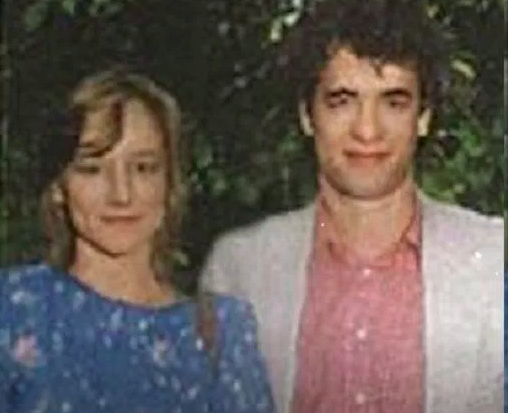 The bridge of marriage is never built on the ray of hope. Period.
He was just a 21-year-old kid with no job or career prospects. And when you marry someone just to fulfill your anguish of loneliness, that marriage has a death penalty attached to it.
As the responsibility of a child and wife bestowed upon him at an early age, he grew a better version of himself. This eluded him from drugs or consumption of pots. He took a great deal of focus to make it as an addiction to reach the better height of success.
As it was expected, Samantha's marriage with Hanks came to climax when the duo called it quit in 1987. Hanks went on to marry Rita Wilson in 1988.  
Hanks only had good things to say about his wife Rita, "She just gets it. I don't think I will ever be lonely anymore, that's how i felt when I met my wife."
Perhaps, Samantha was never a cure for his loneliness!
Samantha's Brief Background & Wiki
Known to many as Samantha Lewes, she was initially born as Susan Jane Dillingham on November 29, 1952, in San Diego, California. She later adapted her name as Samantha Lewes from her character in Theaters.
Unlike her husband, she could only land small roles and was limited to just theaters.
She had a brief cameo appearance in movies like Bosom Buddies and Mr. Success. However, her career has rather been a disappointment!
Samantha's Unfortunate Death
After Samantha split up with Hanks, she rarely got any media coverage. Hanks got the custody of his two kids. And the kids were hardly captured sharing any cozy moments with their mother!
However, on March 12, 2002, news broke on the demise of Hanks ex-wife. Samantha was no more with us!
The cause of death was revealed as bone cancer. Tom did his best to cure his ex-wife. He took care of her medical bills and also brought specialists for her case. But the efforts were for no avail as the destiny had already been written.
Who can win against fate? She passed away in the same year when her son received his first award nomination for his role in Orange County.