Before Brendan Fraser was "Richard O' Connell," he was married to a lesser-known actress, Afton Smith (Fraser). While the ex-couple have split up for good, they will always be connected by the last name they once shared which Afton till this date keeps with pride!
Cashing in the success of the "Mummy" franchise, all looked bright and shiny for the couple. But as Brendan started to fall off the map so did his relationship with Afton Fraser. Even though Afton is subject to ridicule and vilified as a "money-hungry witch," by Brendan's fans, he is yet to speak ill of his ex-wife.
So how did it all go downhill for the Fraser couple? While Brendan is fighting to make a big comeback, his former actress and book writer keeps it low-key. Here is a scoop on Afton Smith Fraser's life, and what is she up to these days.
Quick FAQ on Afton Smith (Fraser)
How old is Afton now?

Born on the 3rd of December, 1967, she is now 54.

Where does Afton live now?

According to GQ, She lives in Greenwich, Connecticut.

How many kids do Afton and Brendan Fraser share together?

Three. Griffin Arthur Fraser (20), Holden Fletcher Fraser (18), Leland Francis Fraser (16). They all live with their mother in Greenwich.

How did Brendan and Afton meet?

They met through Winona Ryder's barbecue party on July 4th, 1993.
Afton's Mediocre Career as an Actress in Hollywood
Unlike her ex-husband, Afton couldn't make big inroads in Hollywood. As per IMDB, she has only been credited to 9 movies and most of them are minor roles.
She made her entry into Hollywood with the crime-drama movie "Less Than Zero" in 1987. She portrayed the role of Kim in the film which was well appreciated by the audiences. She was cast alongside A-listed stars like Andrew McCarthy, Jami Gertz, and Robert Downey Jr. The same year she made her appearance in the television movie "Once Again."
After featuring in two movies, she didn't get any projects for four years. But, her hunger finally ended when she cracked a role in the movie "Fried Green Tomatoes" in 1991. She played the role of Leona Threadgoode in that movie. The drama was nominated for the Academy Awards.
In 1994, Smith gained massive recognition when she appeared in the American romantic comedy-drama movie, "Reality Bites." Smith was cast along with Ben Stiller, Winona Ryder, and Ethan Hawke in the lead roles. After that, Smith starred in the romantic comedy movie 'A Reason to Believe" in 1995.
Likewise, in 1997, she played a small role in the movie "George of the Jungle" with her ex-husband Brendan Fraser. After which she didn't appear in any movies. This makes 'George of the Jungle" her last movie before retirement.
In an exclusive interview with Joan Quinn, Afton told that she is done with acting and she is happy to be known as a former actress.
"Well, the passion kind of died for the acting world. And I thought best leave it to people who are really great at it and do it."
Smith Switched her Career From Acting to Writing
On leaving the path of an actress, she penned the book named "Hollywood Picks the Classics: A Guide for the Beginner and the Aficionado." The book was published on November 3rd, 2004. As the name suggests, this is a simple guide that points out the best all-time classic movies to watch from 1930 to 1960.
In 2011, she in collaboration with Miriam Smith (Afton's mother), and Margo Smithwick published another book named, "Point to Happy: For Children on the Autism Spectrum." This book does hit Afton close to heart as she has a kid who suffers from Autism.
"We made this book for Griffin," admitted Afton referring to her Autistic child.
On August 14, 2018, she published another book called The Tiger: Class of January 1922. Unlike her two other publications, this has yet to get any hype.
How Afton Smith and Brendan Fraser's Love Story Started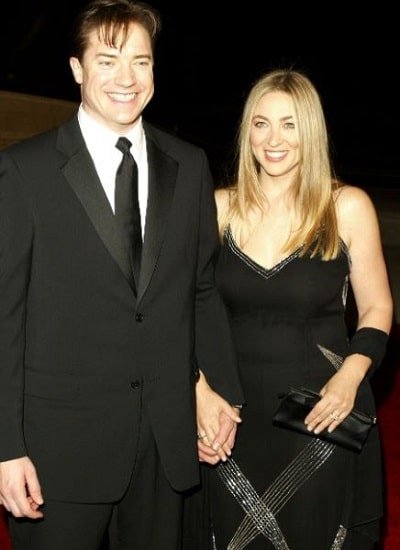 Every love affair has a sweet beginning, so do Afton and Brendan. 'The Mummy' star Fraser met Smith after he shifted to Los Angeles. The duo met at the barbecue party thrown by their mutual friend Winona Ryder on July 4th, 1993. Upon the first contact, they felt some spark between them. They started spending time with each other and became good friends and later lovers. Recalling that moment, Fraser said:
"I knew I could combine my personal and professional ambitions and have a friend to be within her. Five years later she did me the honor of being my wife."
After dating for four years, Afton and Brendan finally took their relationship one step closer to getting hitched. The couple exchanged the rings in October 1997. Soon after the engagement, the adorable couple walked down the aisle in September 1998. Their wedding ceremony was held at the Bel Air Hotel in Los Angeles, California in the presence of friends and family.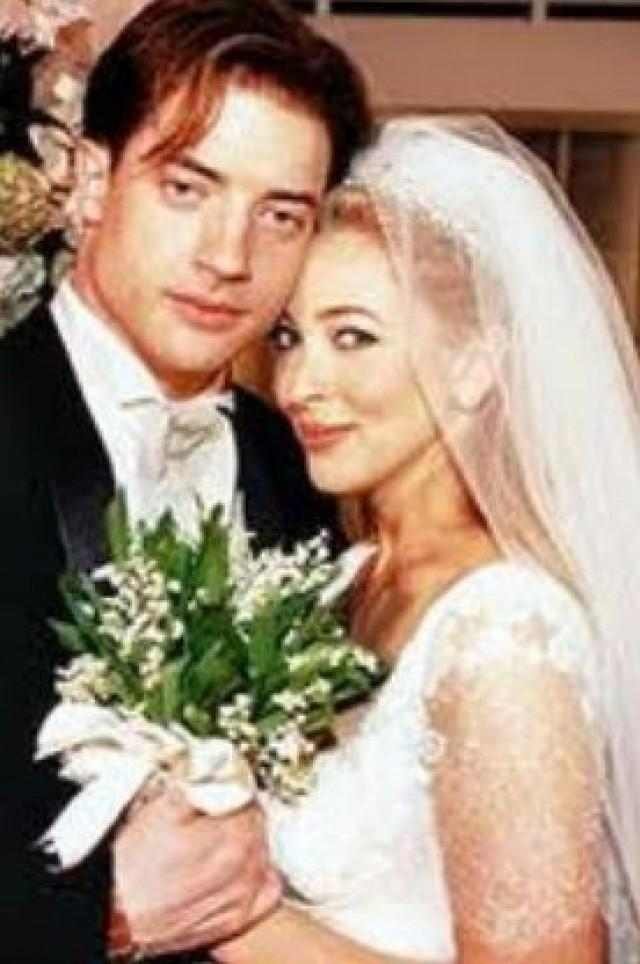 Afton gave birth to their first baby Griffin Arthur Fraser on 7 September 2002. Likewise, they went on to welcome their second child Holden Fletcher Fraser on 16 August 2004. Smith and Fraser became the parents for the third time when they welcomed Leland Francis Fraser on May 2, 2006.
It was going all well between the lovebirds until 2007 when they filed a case for divorce in court.
Messy Divorce and Conflicts over Alimony
For everyone, Smith and Fraser were a perfect couple who could pass any hurricanes together. But, they never knew the actual scenes behind the curtains of their real life. After giving birth to their third child, the couple filed for a divorce in 2007. Nobody ever guessed the shocking turn would ever happen between their favorite couple.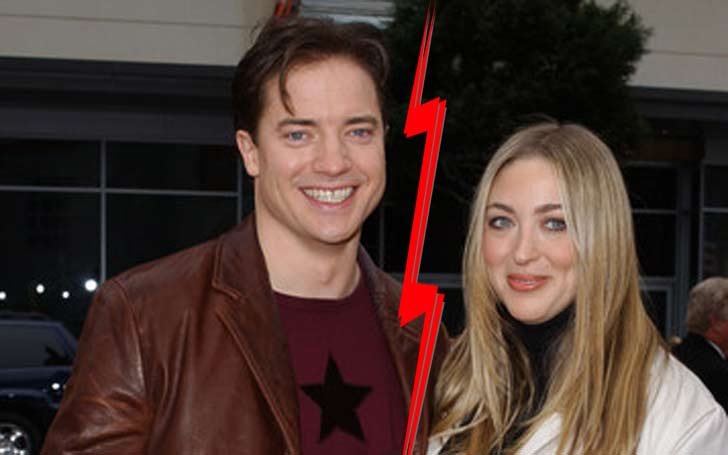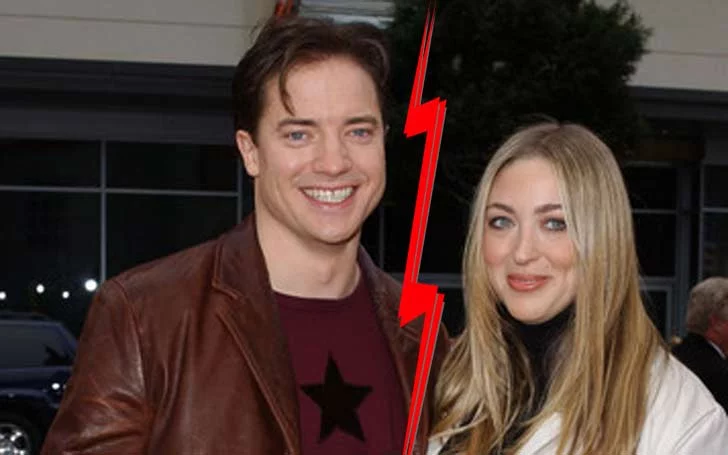 Their separation wasn't easily attained as it created a lot of drama. It took two years for their divorce to finalize and were legally separated in 2009. The court ordered Brendan to give annual alimony amounting to $900000 to Afton. In addition, the court gave a standing order to pay $50,000 of monthly alimony and pay $300000 annually in child support.
However, in 2013, Brendan appealed to the court to reduce the alimony and child support payments. He backed up his appeal with reasons like he is not actively involved in movies and has no projects in hand. Furthermore, he mentioned that he suffered from a back injury in October 2012 from Hurricane Sandy. In response, his former wife Afton accused Brendan of hiding his financial assets. As Afton couldn't prove Brendan guilty, the court reduced the alimony money.
Their divorce created chaos among the fans and well-wishers. Following the divorce case, many fans supported Brendan and even nicknamed Afton as a "Gold-digger". On the other hand, only a few people believed that Brendan could be hiding his assets.
The real reason behind ending nine years of relationship is still a mystery. However, there were rumors that the divorce was the cause of Brandon's affair with his fellow actress Mario Bello while they were filming a movie together in China. The rumor has not been confirmed until today.
Custody of Children and Life after Divorce
The couple was blessed with three children from their marital relationship. When they parted their ways, Afton and Brendan shared equal custody of the children. But, the three kids chose to live with their mother in Greenwich, Connecticut. Fraser often spends time with his children. In March 2018, the Mummy Franchise star was caught enjoying on a beach in Barbados with his kids Griffin and Holden.
What Went Wrong with Brendan and Afton Fraser's Marriage?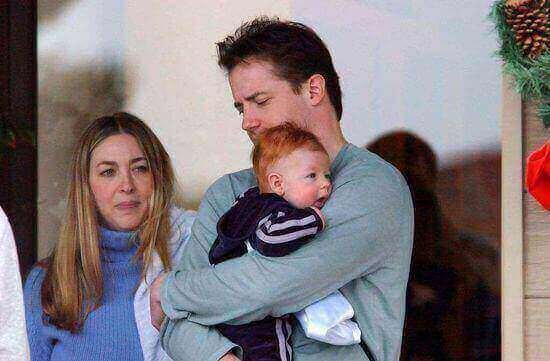 When there is a big celebrity break-up, tabloids and people in general start making assumptions. Although the ex-lovers haven't revealed their reason for divorce, it hasn't stopped Fraser's fans to speculate. Few sources claim that Brendan was cheating on Afton but no such proof has surfaced that would validate this claim.
Brendan's fans have even dubbed Afton as a money-grubber. And they have nothing but brutal opinions about the former wife of "The George of the Jungle." There is even a subreddit named "Save Brendan" that's filled with nasty comments pointed at Aston.
Well, if you ask us our guess is as best as yours. But here is our take on how this all ended for them.
All the nerve-wracking movies Fraser has been part of him had a toll on him physically. All the stunts he did for his movies started to show the sign of deterioration on his body. He got his back surgery done, a partial knee replaced, repaired vocal code, and numerous hospital appointments. For seven long years, he had been on and off from the hospital. This severely hindered his choice of movies and roles that he was once known for. And as his professional life was hampered, it probably did cause a ruckus on his personal life which happens most of the time. This is where we think all went wrong for the Frasers.
Afton's Estimated Net Worth
Smith has worked in a few movies that have helped her to accumulate a decent amount of money. Moreover, her divorce settlement was one of the most talked-about affairs of the town. She got paid $900000 annually as alimony for the divorce settlement. From her acting career and alimony, some sources claimed that her net worth was boosted to $3 million.
Afton Smith Before She was Famous
Afton Smith was born on the 3rd of December 1967, in Northport, New York. Although it's not official, some sources claim that she attended a local elementary school in Los Angeles. Then, she went to Upper Canada School for further studies. Afton Smith must have completed her graduation with flying colors.
In an early interview with Joan Quinn, Afton revealed that she loved acting from the early age of 12. Apparently, she also took acting classes.
"I started when I was quite young at 12 years old, I just loved Broadway, and I loved theaters, and I loved movies and I just said this is what i wanted to do."
We know that her mother is Miriam Smith with whom she wrote the book "Point to happy." In the same interview, she also revealed that her mother works for a newspaper. However, many chapters of her early life are still unknown including the identity of her father & other family members. We are afraid we won't be able to dig down those chapters for you as Afton has bid farewell to the paparazzi.
What is Afton Fraser up to these days?
Smith has said goodbye to the spotlight and is busy raising up her three children in Greenwich. Since her divorce, she hasn't been linked with anyone. There are neither dating rumors nor second marriage rumors.
On September 22, 2018, she participated in the first annual Dancing Stars of Greenwich Gala to raise funds for ABILIS which is an NGO that helps differently able kids to advance their abilities. She continuously volunteers for the foundation and shows her support time and again.
She also has Facebook and Instagram account with the name "Afton Fraser." But she isn't active as many celebrities.