Born Marshall Bruce Mathers III, Eminem has been admired as a Hip-hop god ever since his debut in the late 90s. His struggle journey from living in a trailer park to becoming the Oscar-Winning Rapper has been an inspiration to many.
Tagged as a 'foul-mouthed' rapper, Eminem has a pure heart that beats for his family including his daughters. Being raised by a single mother, Eminem certainly knows the pain of an absent father. Hence, he has been a doting father who leaves no stone unturned in raising his daughters.
While he often mentions his eldest daughter Hailie in his songs, his other two daughters are a little obscure to the world. One of them is Alaina Mathers or also known by some as Alaina Scott, the girl who lives away from her father's stardom. So, let's find out everything about the eldest daughter of Eminem- Alaina Mathers in detail.
FAQ
Who exactly is Alaina Mathers?

Born in February 22, 1993, Alaina is the eldest among Eminem's three daughters. She is often referred to as 'Lainey' in Eminem's songs like Mockingbird.

How old is Alaina Mathers?

Alaina turned 29 on 22nd February.

Who is Alaina's biological parents?

She was adopted by Eminem and ex-wife Kim in the mid-2000s. She is actually the daughter of Kim's twin sister Dawn Scott.
Alaina Mathers was Adopted by Eminem
Alaina Marie Mathers was born on February 22, 1993. She was born in Boston, the USA to Dawn Scott, Kim's twin sister, and her unidentified boyfriend. However, she was raised by Kim and Eminem. Due to her mother's inability to take care of her, Eminem and then-wife Kim legally adopted Alaina in the mid-2000s.
As per reports, Eminem adopted Alaina due to Dawn's drug addiction and frequent run-ins with the law. Eminem didn't want her childhood to suffer as her mother did.
She is a graduate from Oakland University
Alaina attended Cherokee Elementary School in Michigan at the elementary level. She then went to attend Seneca Middle School. Upon completion of high school, she enrolled at the University of Oakland for further studies. She has recently graduated from the University of Oakland with a Bachelor of Arts in Communication with a double minor in public relations and advertising.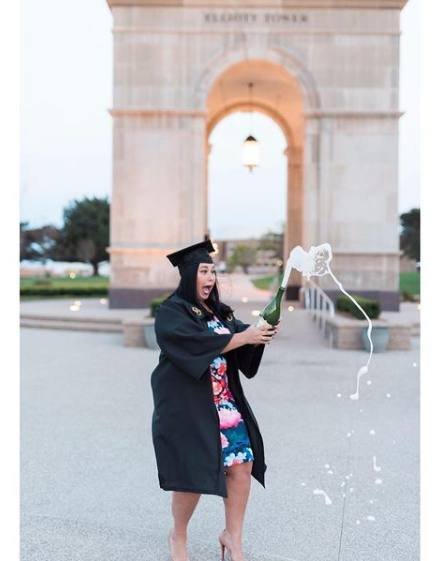 Alaina will soon be starting her career. But, she hasn't shown any interest in making a career in the entertainment world, unlike her father.
Alaina Has Two Sisters: Hailie and Whitney Scott
The rap guru Eminem tried his best to get Dawn out of her drug addiction and mental problem. But, his efforts all went into vain as Dawn was so exposed to drugs that she couldn't think beyond the drugs. In order to save Alaina from the miserable life that she was passing through due to her mother, Eminem took a big decision. He took her into his custody and adopted her with laws.
Eminem raised Alaina as his own daughter with his only biological daughter Hailie Jade. Hailie too welcomed her as her own sister in the family. The two sisters are seen enjoying each other's company. Not only Alaina, but Eminem has also adopted Whitney Scott. Whitney Scott is the daughter of his ex-wife with her partner Eric Hatter. Alaina, Hailie, and Whitney have got along well with each other. Likewise, she also has a twin brother named Parker Scott, very little is known about him.
Eminem has even mentioned his daughters in some of his albums including 'Mockingbird', 'Crazy in Love', and 'Going through Changes'. He loves Alaina and Whitney as much as he loves Hailie. Eminem even changed her name to Alaina from Amanda after her adoption, so that she can let go of the tragedies of her past life. Likewise, he has nicknamed her Lainey.
Alaina has a Beautiful Relationship with Eminem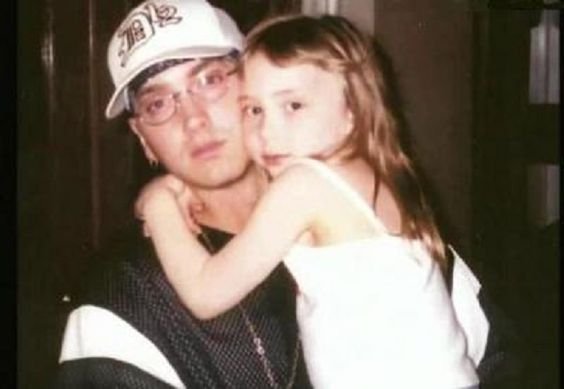 Eminem has full custody of his daughters including Alaina. In reality, Alaina is the niece of Eminem and calls him "Uncle" even after the adoption. Even in the song Mockingbird, he has mentioned 'Uncle's Crazy' noting to Alaina. However, since he has legally adopted her, Eminem is her father, and the duo shares a good father-daughter bond.
He considers her the best part of his life ever since she was born. The rapper once in an interview told:
'I have full custody of my niece and joint custody of Hailie. It's no secret what's going on over the past year with my ex-wife. I wouldn't down-talk her, but with her being on the run from the cops I really had no choice but to just step up to the plate. I was always there for Hailie, and my niece has been a part of my life ever since she was born. Me and Kim pretty much had her, she'd live with us wherever we were at."
Eminem loves Alaina along with his two daughters Hailie and Whitney. Eminem has been known as an ardent family guy in the media. And a rumor spreading around $375000 necklaces that he bought for his daughters highlights his love and devotion towards his family.
Alaina Mathers Lives a Low-key Life
Eminem has thrown light on his personal life through his songs, however, while in public he desists talking about it. The niece has definitely inherited this characteristic from her uncle AKA father-figure Eminem. She is successful in keeping her personal life under the bridge where no paparazzi can fall. However, she shares glimpses of what's going in her life in her official Instagram account.
Eminem's Daughter Alaina is in Love
Alaina Marie Mathers is head over heels in love with a guy named Matt Moeller. Her Instagram account is filled with pictures of her with her love Matt. From traveling in different parts of the world to making a home in Detroit, she is happily celebrating her days with Matt. One of her Instagram posts suggests that the duo has been dating for 15 years. On the occasion of Valentines' Day, she posted a picture of them with a beautiful caption that wrote:
'Fifteen years I have been crushing on you. So happy to call you mine! Happy Valentine's day baby.'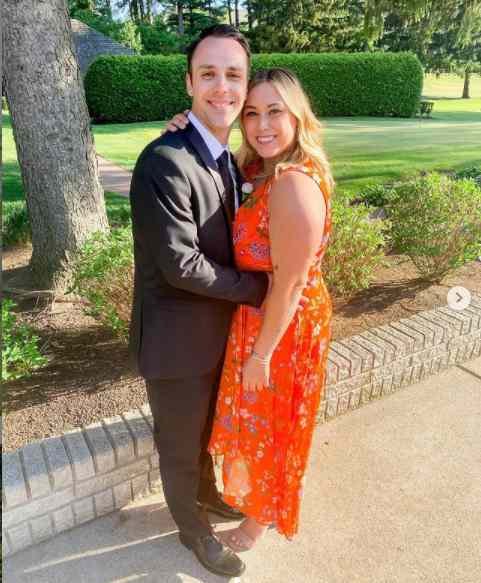 It's pretty sure they are stuck with each other in every rough patch holding each other's hands tightly.
Dealing With Demise of Mother, Dawn Scott
Though Alaina and Dawn were never close, she did lose one important part of her life. As a child, Alaina never experienced her mother's love as Dawn was always high on drugs. She was not in the condition to look after her daughter which eventually created a long distance between them. Meanwhile, she got adopted by Eminem and Kim Scott whom Alaina regards as her mother on earth.
Alaina has always been vocal about how much she misses Dawn and how unfortunate she feels by the fact that she has never celebrated mother's day in her entire life with Dawn. Her mother Dawn Scott died in January 2016 due to a Heroin overdose. She was found dead at Motor City Trailer Park in Detroit, Michigan.
Just four months before death, Dawn revealed her struggle story to beat drug addiction. She told in one of the interviews that Kim and Eminem weren't helping her at all. Unfortunately, she couldn't win the battle and took her last breathe.
Alaina's father-figure Eminem and Kim were shocked by her untimely demise. In an interview, upon her demise, her twin sister Kimberly wrote some words about her saying:
"I kept a light lit for hoping she'd find her way back to me. I miss her and love her more than anything I could ever say. Wish she was here so I could hug her and tell her I love her. Half of me is gone and I will never feel whole again. She made me laugh and kept me on my toes. She was the best sister and friend in the world and I will miss her until we are together again."
Will She Step Into Her Father's Shoes?
Perhaps Alaina has no interest in making a career in the showbiz industry like Eminem and sister Hailie. In the Q/A session on Instagram, she revealed that she is currently working as a receptionist and manager at a local salon in Michigan.
Besides, her bio on Instagram suggests she is a mental health advocate and speaks for women's empowerment. Alaina also often pours her thoughts against body shaming.
Alaina Mathers is a Bookaholic
Alaina loves reading books, books, and a lot of books. She can spend her entire time in books even if the world is ending. Alaina has even launched Lanes Book Club where one can simply log in and read the books they want. Apart from reading, her hobbies include going out with friends, binge-watching series on Netflix, pilates, peloton, and cooking new recipes.
Alaina was Recently seen at her Father's Super Bowl show
Considered as the highlight of the event, the halftime show of Super Bowl LVI went on to become one of the most iconic performances of all time. The musical guests included the likes of HipHop legends Dr. Dre, Snoop Dogg, Mary J. Blige, Kendrick Lamar, 50 Cent and Eminem.
And Eminem's daughters were present at the SoFi stadium proudly supporting their father for yet another big accomplishment in his career. Alaina posted a series of pictures of her with her fiance, Matt on Instagram with captions like 'Came to the concert to watch a little bit of football. Repping Detroit and supporting Stafford, let's goooo.'
Alaina's Instagram has turned into a Business for her
To this day of writing, Alaina banks 66.9k followers on her Instagram account. And, that makes her a legit social media influencer. Through her account she seeks to promote body positivity. She is a creator at LTK where she constantly posts her outfits for extra sales. She's also an avid traveler hopping to one city after another. Apparently that's how you make a proper utilization of your pay!