The 89th Academy Awards honoring the films of 2016 was quite a memorable event but not for the right reasons. When we look back at the ceremony, the first thing that comes into mind is the mix up in presenting the best picture winner. While the incident completely overshadowed the winning moment for 'Moonlight', the film itself gave the powerhouse of a performance from actor Mahershala Ali. The actor has continued to showcase his acting range through brilliant projects like the 2018 film 'The Green Book' and HBO series 'True Detective'.
Now he is taking up the iconic role of Marvel character Blade and stepping into the Marvel Cinematic Universe. Throughout his journey of gradually achieving success, the one person who has stood beside him is his beautiful wife Amatus Sami-Karim.
While everyone is busy talking about him, his success overshadowed the achievement Amatus Sami-Karim has achieved till date. Hence, we are cracking up everything we know about the wife of Mahershala Ali- Amatus Sami-Karim.
Amatus Grew up in Philadelphia
Amatus Sami-Karim spent her early years of her childhood in the south of Chicago. Her father was an Imam at the mosque in their town and so, she grew up alongside Islamic beliefs. However after her parents separated, she moved to Philadelphia with her mother who earned her living as a social worker.
She Had an Interest in Arts Since Her Early Days
Amatus became interested in the different forms of art since her early days and decided to pursue it as a career. Following her decision, she attended Tisch School of Arts in New York and took their undergraduate program for acting. After graduating, she spent a year at Royal Academy of Dramatic Arts in London studying acting.
Karim Met her Future Husband Mahershala Ali While She was in University
When Amatus was doing her undergrad in Tisch School of Arts, Mahershala Ali was also taking the acting graduate program in the same university around that time. During the tenure, the two became friends and stayed the same for a long time. It would be almost 12 years until they started becoming closer and before we knew it love finally blossomed between them. They continued dating for quite a while and finally tied the knot in 2013. At that point, the couple would've known each other for 17 years. 
Talking about their marriage, Mahershala said:
"She and I have known each other for a really long time, about 17 years. So, at this point, she's seen a big shift in things, but at the same time she'll ground me real quick if I start feeling myself a little too much. She's very real, like, seriously."
Sami-Karim Introduced Islam to Mahershala Ali
Born into a Chritian family, Mahershala Ali was always surrounded by religious beliefs. However during his grad school days, he had started to question his faith and wanted to take 'ownership of his own spiritual beliefs'. It was when he visited Philadelphia with Amatus that he got to attend a mosque where he found his true spiritual awakening.
Amatus, who herself was questioning her faith introduced Islam to Mahershala and he has not looked back since. In 2000, Mahershala converted to Islam.  
Amatus is an Artist With Bunch of Talent From Acting To Music Composition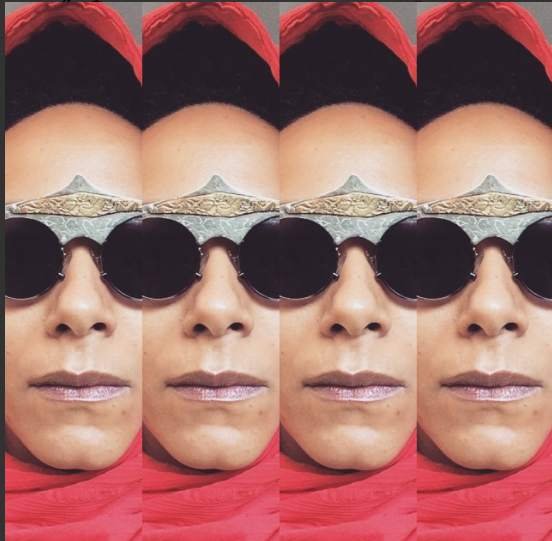 As a performative conceptual artist, over the years Amatus Sami-Karim has done multiple projects in music, theatre and films that covers themes of identity, history and popular culture. Some of her acting works include 'Girls Time', 'Jasmine', 'Rhythm of the Saints' (2003) and 'The Last Two Lovers at the End of the World' (2017).
She was also credited as the executive producer of the 2020 documentary film 'We are the Dream: The Kids of the Oakland MLK Oratorical Fest' which won the Emmy for Outstanding Children's Program for 2020. She is also the co-founder of Know Wonder Films alongside her husband Mahershala Ali.
Besides her acting and producing careers, she has also collaborated with many musical artists like Meshell Ndegeocello, Jneiro Jarel as well as the Grammy Award winning jazz trumpeter Late Roy Hargrove. She has also released an EP called Broken Compass. She is also known to have composed the music for the play 'Sunset Baby'.
Sami is also credited for the sound design and music composition of an off-broadway hit 'The Homecoming Queen' that snagged her a Drama Desk Award nomination.
Amatus and Ali's Baby Bari Brought Goodluck For the Family
Amatus gave birth to their first child the same week her husband won the Academy Award for Best Supporting Actor for Moonlight. The child born on February 22, 2017 is named Bari Najima Ali. Upon winning his first Academy Award, Mahershala Ali took to the stage and during his winning speech said:
"I just want to thank my wife who was in her third trimester during awards season. We just had a daughter four days ago. I just want to thank her for being such a soldier through this process and really carrying me through it all." 
Both Amatus and her husband Mahershala are not afraid to voice out their opinions regarding social justice. During her early years, Amatus had lost several loved ones including her brother, roommate and cousin to gun violence incidents within a span of four years. Because of this, she had always felt strongly regarding gun control laws. Apart from this, she had also talked about women rights, rights for minorities and even voting rights through different platforms.
Amatus has been supportive throughout Mahershala's life. Even today, she does not shy away from taking pride in her husband's work and even encouraging him to try out new things. Not only did Mahershala Ali strike gold in terms of talent, he is one lucky man to have a wife like Amatus Sami-Karim.