Anne Hegerty is a British media personality and a former journalist. She is renowned for being one of the chasers of the show The Chase since 2010. The TV quiz specialist has appeared in many other shows like Brain of Britain, Mastermind, Are you an Egghead and the like. The girl who suffered from Autism in 2005 is now climbing the stairs of success with her mind. She was ranked at the 65th position in the World Quizzing Championships in 2017. Recently, she has also appeared in the show I'm a Celebrity…Get Me Out of Here!
Anne Hegerty's Early Background
Anne Hegerty (born as Anne Solway Hegerty) was born on 14th June 1958. Born to English parents Kenneth and Shirley Brereton Hegerty, she was brought up in London's Wood Green. But, now she resides in Manchester. Unfortunately, her father Kenneth passed away on September 2017 suffering from a long illness. Her upbringing was influenced by the Roman Catholic faith and is a member of the Catholic Writers Guild. She completed her schooling from the local school in Wood Green. Further, she obtained her Bachelor's degree from Edinburgh University, Birmingham.
Career: Journey from Journalist to The Governess
Before moving to Manchester, England, Anne Hegerty started her professional career as a journalist in London. She has worked as a writer as well as an editor for various UK publishing firms like South Wales newspaper Argus. Upon arrival in Manchester, Anne continued working as an Editor with one of the popular publishing firms in Manchester. She quit the job of an editor when she was invited to the second series of a new TV show The Chase in 2010. She is given the nickname 'The Governess' by a fellow presenter Bradley Walsh. Besides, she is also a Chaser in the Australian version of the show with fellow UK Chasers Mark Labbett and Shaun Wallace. The Australian version airs on Seven Network since 2015.
Apart from The Chasers, Hegerty has appeared in various other quiz shows including Mastermind, Today's the Day, Fifteen to One, Brain of Britain, and Are You an Egghead?  Remarkably out of the shows, she has ranked herself at the 65th position in the World Quizzing Championships in 2017. She has also appeared in the Bolton Premiere Quiz league and was crowned as the Brain of Bolton.
The Governess, popular also as the panto cast member has appeared in the shows like Cinderella portraying the role of wicked stepmother, Jack and Beanstalk (2015) as the Flash creep , Aladdin (2017) and  Beauty and the Beast (2016). She played the Enchantress in the Beauty and the Beast alongside Basil Brush and the late Keith Chegwin.
In addition, her other shows include Celebrity Juice and I'm Sorry I Haven't a Clue. She has also participated in the popular series I'm a Celebrity…Get Me Out of Here! where she was the fifth contestant to be evicted from the show. As of now, Anne is seen hosting a new TV show Britain's Brightest family on ITV. The show was launched on January 10, 2019, on ITV.
Personal Life and Rumors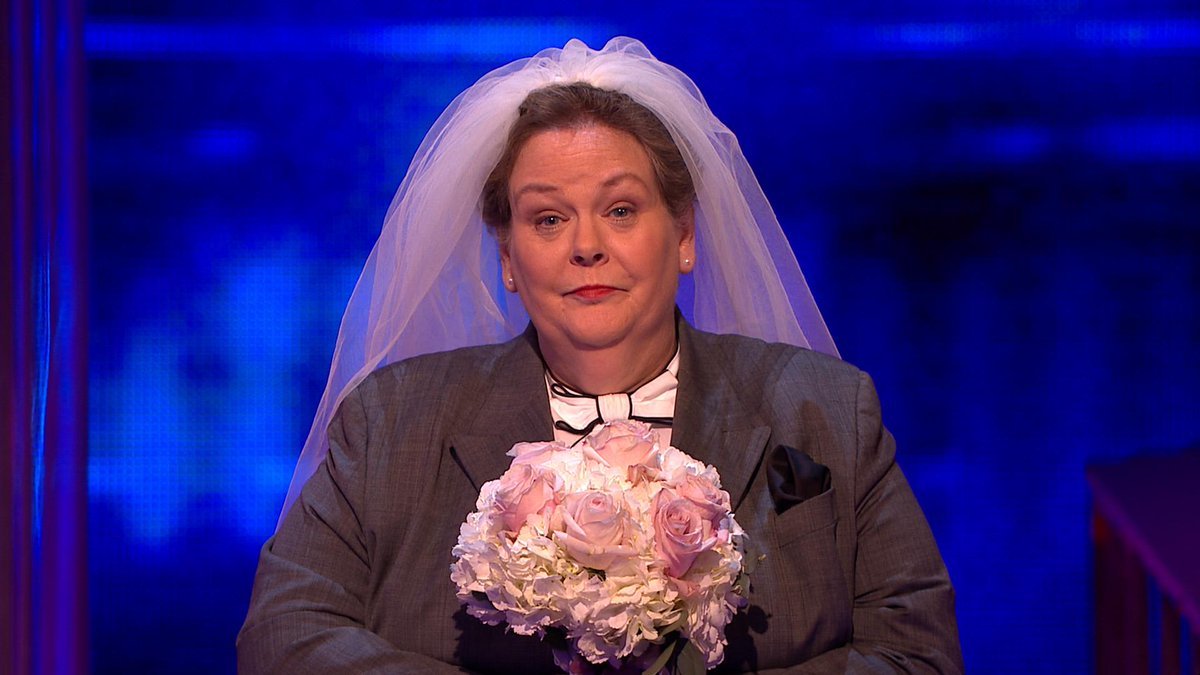 When it comes to personal life, many celebrities hesitate to share their personal life with the public. And Anne Hegerty is not an exception. Nobody knows the reason she is keeping her personal life a mystery. Her fans want to know about her relationship status and they are trying hard to know the truth. As far as we know, Anne Hegerty is unmarried and enjoying her personal space. However, there were rumors that she has married her co-star Jake Hester in 2015. But, it was only mere rumor as the duo have completely denied the news.
In an interview with The Sun, she has revealed that she finds struggle to function in romance. Further, she added;
"I find relationship a struggle because of my need to have a lot of space to myself so it's not something that I'm pursuing right now".
Her statement clearly gives the hint that as of now, she is single and is not looking forward to being in a relationship. Likewise, her fans have also questioned about her sexuality. There were a lot of rumors of her being a lesbian. She has revealed that she receives lots of flirty Twitter messages from women. On October 8, 2014, she tweeted to her fan saying that she is not a lesbian and wouldn't want a girlfriend. She further added that she likes to keep her personal life private.
Salary Earnings
The British media Star has done great work as a TV show host and has earned a massive wealth for herself. Hegerty is earning a whopping amount from her shows The Chase and Britain's Brightest Family. However, the actual amount of salary she earns is still yet to be disclosed.
Likewise, Anne has not revealed anything about her net worth. But, we can guess that she is playing in millions.
Statistics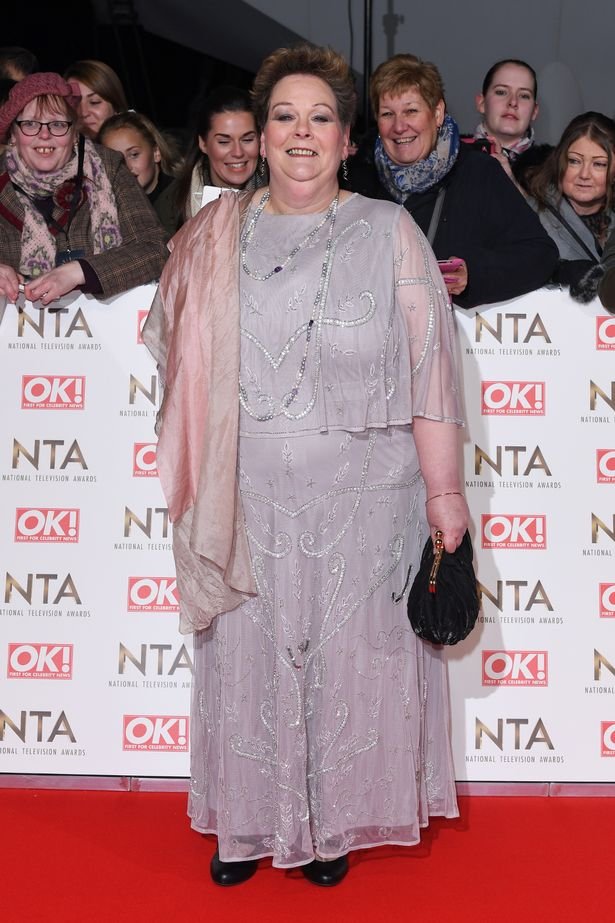 Anne Hegerty does not have a slim, model like figure. She has a buffed up physique. She suffered from problems invited by her body size. But, at present time she has worked hard on her body and she looks fine. Anne Hegerty looks adorable in her short hair and her unique beautiful green eyes.
Anne Hegerty is mostly present in Twitter. On Twitter, she talks and interacts with her fans along with having her say about topics. Her Twitter racks up 110K followers. She is not present on Instagram and Facebook. However, she does have a Facebook fan page made by her fans.