In 2019 actor Jeffrey Dean Morgan finally got married to his long-time girlfriend actress Hilarie Burton in an intimate ceremony. However, Burton was not the first woman to walk down the aisle for Morgan. Jeffrey Dean Morgan was previously married to actress Anya Longwell for almost 11 years before calling it quits. So who is Anya Longwell who at one time was an aspiring actress but slowly faded away from Hollywood life?
Anya does have a Good Chunk of Acting Gigs Under her Belt
Born in 1964, since her early days, Anya Longwell had always been keen on acting and modeling. She got her first acting gig as the minor character of a showgirl in the 1991 movie 'Mobster' starring Christian Slater and Patrick Dempsey. Throughout the decade, she continued to work on other movies and Tv series like 'Death Becomes Her', 'Sisters', 'Red Shoe Diaries', 'Dead of Night', 'Just Shoot Me', and 'Veronica's Closet'. In 1999, Longwell worked on two movies 'Shame, Shame, Shame' and 'Wasted in Babylon', with the latter becoming her last acting-related work.
Even though her acting career was short-lived, she was able to gain a lot of experience working in the entertainment industry. She was also able to make connections with some reputable people who would stay as her friends for a long time.
Anya's Marriage with Jeffrey Dean Morgan Lasted more than a Decade
During her early acting days, she met actor Jeffrey Dean Morgan and started dating him. The couple soon got engaged. On May 30, 1992, the couple officially tied the knot in a ceremony that was held in Las Vegas. Not much is revealed to the public regarding how their married life was. Anya and Jeffrey were happily married for more than a decade but their relationship started to strain and both of them decided to part ways. Their divorce was finalized in 2003.  
She was also a Model
After parting ways from acting, Anya Longwell became even more invested in modeling. In the course of her career, she has worked under many modeling agencies like Q Model Management NYC, Reinhard Models Philadelphia, and Select Model Miami. She has modeled for different clothing and fashion brands like Marla Wayne Collection, Foxcroft, cosmetics brands like SiO, and many more.
With an Instagram following of more than 2.5k, she has also dabbled with Instagram modeling and has been partnering with various brands to promote on her social media page. Some of these brands are Sambucol which deals with vitamins and supplements, Pause Well-Aging; an anti-aging skincare product company, Blue Lily Organics; an organic food supplier, Lancer Skincare, and many more.
Anya has Ventured in New Artist Territory
Besides being a talented model and actress in motion pictures, Anya Longwell has also ventured into voice acting. She has uploaded some of her samples in SoundCloud.
Since modeling and photography go hand in hand, it didn't take long for Anya to become more interested in photography. On her Instagram, she regularly posts some incredible photos that she took herself.
Jeffrey Dean Morgan Moved Swiftly to Hilarie Burton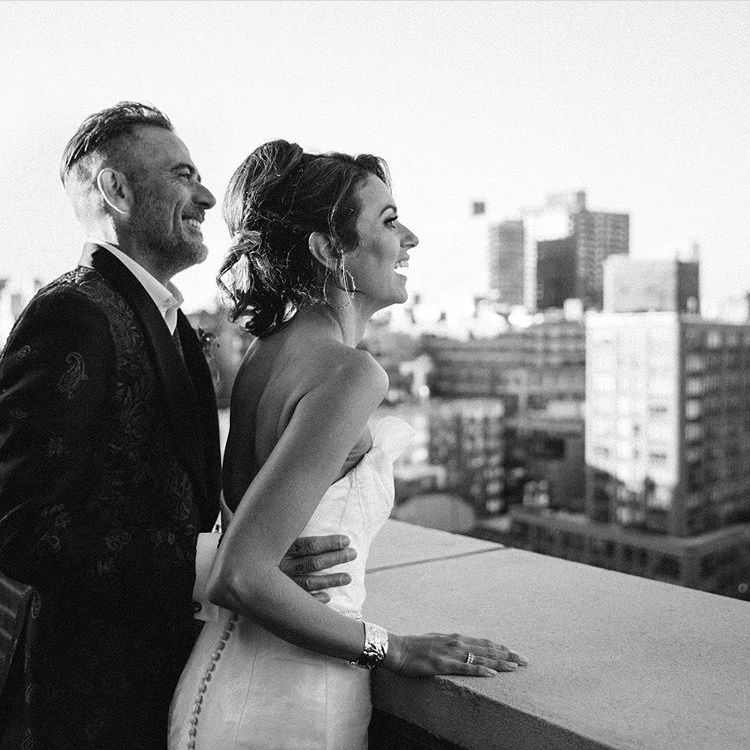 While Anya Longwell never settled down for marriage again after her divorce, her ex-husband is happily married to longtime girlfriend and castmate Hilarie Burton. He also has two beautiful kids with her. As for his career, the actor gained more popularity with the public with his appearances in hit shows like 'Supernatural' as John Winchester, 'Grey's Anatomy' as Denny Duquette, and 'The Walking Dead' as Nigel.