Relationships, in general, are very hard. With your parents or your siblings or your wife or your children, the bond you form connects you forever. But for some such bonds start to plague their entire existence. One such person is an American singer and actor Bill Hudson who is known for having one of the most complicated relationships with his ex-wife and his own children. So, let us find out more about Bill Hudson and his estranged relationship with the Hudson clan.
Bill Hudson is the Eldest Among the Hudson Brothers
Bill Hudson was born on October 17, 1949, in Portland, Oregon, the USA as William Louis Hudson. His father William and mother Eleanor raised Bill alongside his two younger brothers Brett and Mark Hudson in Portland. When Bill was 6 years old, their father left them leaving them behind with the famous line of going out to buy cigarettes. According to Bill, life after his father's abandonment became much harder for his mother and the children. Apparently, they had to depend upon Welfare who supported the family's situation.  
Talent Within The Family: The Beginning of His Musical Journey
Bill Hudson was born with incredible musical abilities. Not only him, but his brothers were also equally gifted in terms of musical talent. In the early 60s, the brothers who were all teens at the time formed a trio band and called themselves My Sirs. Their mother who was a singer herself was a great influence on their early music career and always encouraged them to learn better music.
The teen trio band went on to win several local 'Battle of the Bands' and started recording several songs in a local recording studio. They were then called The New Yorkers. Their first hit came with the release of their single 'When I'm Gone' in 1967. The group subsequently released other music including 'Mr. Kirby' and 'Show me the way to love.
They also started touring with several popular acts like Buffalo Springfield, The Supremes, Johnny Nash, and others. The band, later on, changed their name again to Everyday Hudson when releasing their single 'Love is the World'. They again shortened their name to just Hudson for the release of their new single 'Love Nobody' in 1971.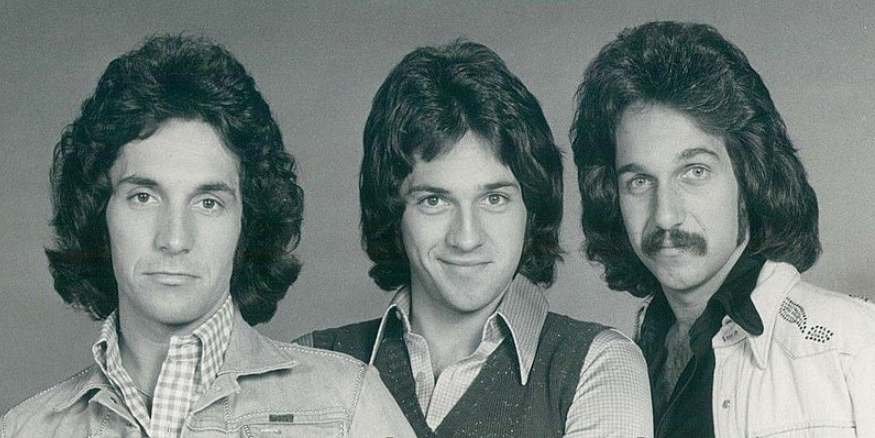 In the summer of 1972, the brothers appeared as a group on television and introduced themselves as The Hudson Brothers. The band gained the attention of producer Bernie Taupin who signed them with Elton John's record label 'The Rocket Record Company'. In early 1974, the group appeared as a guest on the 'Sonny and Cher' show. The band was successful to garner praise from the producers due to which they ended up having their own variety show 'The Hudson Brothers Show' on CBS.
The show was so successful that CBS made another show just for the brothers called 'The Hudson Brothers Razzle Dazzle Show' that aired on Saturday mornings from September 7, 1974, to August 30, 1975. With their repeated TV appearances, Bill along with his brothers went on to earn the title of Teen Idols.
The Hudson Brothers continued to release new music until their disbandment in 1981. Before that, they released other studio albums 'Totally out of Control', 'Hollywood Situation' and their final album 'Damn Those Kids'. Some of their well-known songs are 'So You are a star', 'Rendezvous', 'Lonely School Year' and 'Help Wanted'.
Bill Hudson also has some acting credits under his belt. He has appeared in Zero to Sixty alongside his brothers, The Love Boat, Doogie Howser, M.D. Even after the disbandment of the band, all 3 brothers continued to work in music.  
How his Roller Coaster Relationship With Goldie Started?
In 1975, Bill Hudson met actress Goldie Hawn on a first-class cabin flight from New York to Los Angeles. At that time, both of them were enjoying a successful career with Bill having multiple TV shows and Hawn garnering attention with her performances in 'Laugh-In' and 'Cactus Flower'. Both of them hit off really well from the start. According to Bill,
" The attraction was instant. I invited her out to dinner that night and that was it. The sex was mindblowing. Even when everything else in the relationship turned sour, the sex was always amazing."
During their courtship, Hawn became pregnant with their first child. The couple officially wed before the child was born on July 3, 1976.
Their Complicated Married Life Ended in Divorce
When the couple got married, it was somewhat of a Hollywood romance story that looked so surreal. The couple had their first child, Oliver Hudson on September 7, 1976.  At the time of birth, the baby boy was suffering from a life-threatening condition called meconium aspiration. Fortunately, the baby pulled it through and started recovering at a good pace. But for Bill, it was one of the most terrifying moments of his life. The couple then got pregnant again and Hawn gave birth to a beautiful baby girl, Kate Hudson on April 19, 1979. 
The couple seemed perfect from the outside but it was already doomed from the start. Oftentimes what works in a relationship is the couple's compatibility and how much their personalities match with each other. With Bill and Goldie, their clashing personalities and thoughts related to marriage and relationships ended up devouring their marriage. From the very next day of their marriage, Bill noticed how different he is from his new wife. While Bill was a one-woman kind of man, Goldie, on the other hand, was free-spirited and did not want to be tied down.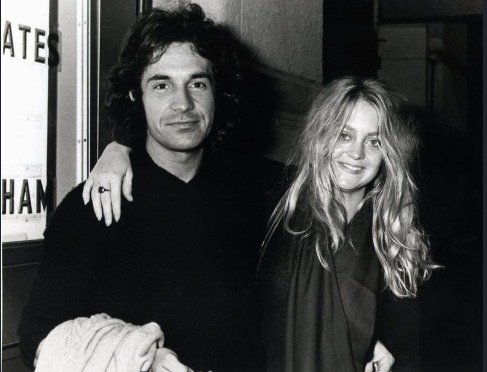 After the birth of their daughter, the couple started to have visible problems. Goldie was very much into a passion and wanted to have a more open marriage where she would be able to be other men besides her own husband. Bill reportedly told that Goldie was having multiple affairs. Goldie Hawn told her husband herself that she had cheated on him with her Shampoo costar Warren Beatty, French actor Yves Renier and even introduced to her 'Boyfriend' a Swedish man named Bruno.
Apparently, the different views regarding marriage and Goldie's infidelities became too much for him to handle. Bill filed for divorce in 1980 and was finalized in March 1982.
Bill Went on to Fall in Love For the Second Time with Cindy Williams
After finalizing the divorce from Hawn, Bill married another American actress Cindy Williams in 1982. The couple had two children; son Zachary Hudson and daughter Lalania Hudson. The couple stayed strong for 18 years before separating in 2000. After his second divorce, Bill started dating again and even had a baby girl Emily Hudson with his longtime girlfriend. Details regarding his personal life now are a little limited.
Did He Really Abandon His Children?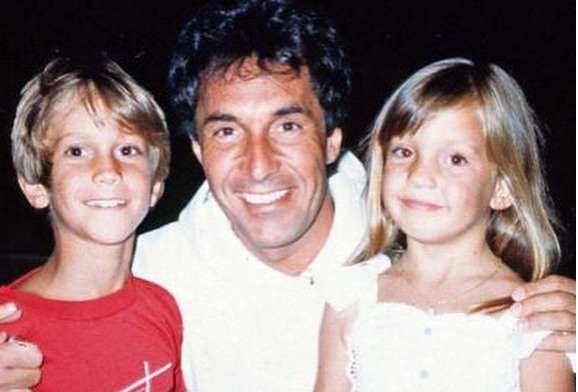 Throughout the years, Bill's children with Goldie Hawn; Oliver and Kate have publicly claimed that their biological father had left them and their mother's current partner Kurt Russell was the only person they saw as their father. But Bill has always had different claims.
According to him, his ex-wife Goldie Hawn made it especially hard for him to be a part of their children's lives growing up. Bill has outright accused Hawn of trying to alienate his own children from him. As time went by, their relationship went from bad to worse.
The children ignored their father's pleas of trying to be a part of their lives and constantly demonized their own father. In 2015, on the occasion of Father's Day, Oliver posted a throwback photo of him and his sister with their father Bill captioning 'Happy Abandonment Day @katehudson'. The insensitive post became viral and soon even caught the attention of their father.
Following the incident, in an inteview with The DailyMail Bill claimed that both of his children are now dead to him and that he would very much like if they take out his last name from theirs.
His Richness and His Improving Relationship with his Kids
With his successful music career, he had been able to amass a good amount of wealth for himself and his family. His net worth is estimated to be somewhere around 5 million US dollars.
While it was revealed that his relationships with his other 3 kids have been good, the details regarding whether his relationship with his older kids has improved or not are still in the shadows. But in a 2018 interview with Larry King, Oliver Hudson revealed that he had begun speaking with Bill again.
Let us hope that the family will be able to forgive each other and remain in each other's lives.