American actor Tom Cruise and Australian actress Nicole Kidman were one of the 90s power couples. With everything that has been going on in their respective present lives, many of us have forgotten that this beautiful pair who were together for more than a decade. During their marriage, everything about the couple's life would always gain a massive media spotlight. One of the biggest moments of the couple's lives was when they decided to adopt children. They adopted their daughter Isabella in 1992 and son Connor in 1995. So what happened to these children after the couple separated? Let us see what their son Connor is up to lately.
Connor's Adoption and life with new family
Connor Cruise was born on January 17, 1995, in Florida, the USA as Connor Anthony Kidman Cruise and was adopted by Tom Cruise and Nicole Kidman. He has an older sister Isabella whom the couple had adopted a couple of years ago. Being the children of such high profile celebrities, they were bound to be under the radar of every media outlet. But, their parents somehow managed to provide them a much private and normal life away from public scrutiny.
While the couple were busy with their respective careers, they would always put their young children as their first priority. They would often take their children to enjoy vacations and bond more as a family. Since Nicole was Australian, the children would also try to connect with her Australian roots like the time when the family spent their holidays in Nicole's home country in 1996.
Not much is known about his educational background, since he along with his sister slowly drifted away from the media spotlight as they wanted to have a more private life.
Following His Father's Faith
It is a well-known fact that Connor's father Tom Cruise is an outspoken advocate for the Church of Scientology since 1990 when his first wife Mimi Rogers introduced him to it. Apparently, at the earlier stages of their relationship, Connor's mother Nicole too was very enthusiastic to join Scientology and wanted to learn as much as possible. But her eagerness to be part of it started to quickly fade away. As sources revealed that she exited the church only after two years of joining. Tom however still remained connected to Scientology and eventually reeled his own children into it too.
Connor along with his sister followed their father's wishes to be a part of Scientology and even now they still represent as one.
Divorce of the Parents
Divorce not only affects the two people in marriage but everyone connected to it. After almost 12 years of marriage, Connor's parents abruptly got divorced citing irreconcilable differences and pressure from work. At the time of their divorce nobody knew what went wrong with the couple as they seemed happy and content with their lives. According to court documents, Kidman claimed that Cruise left without a warning and declined any attempt to work through their problems.
Many believed that Scientology came between the family. There were many rumors regarding how deeply the church of scientology was involved with the couple's marriage, even going as far as using Connor and his sister to go against their own mother. Regardless of who was to blame, Tom Cruise and Nicole Kidman got divorced in February 2001.
The custody of both Connor and Isabella were given to both parents but apparently the children chose to live with their father. Living with his father meant his relationship with him was much better than with anyone else. According to some sources, Connor respects his father so much that he obliges to any demand made by him.
Career Milestone
After high school, Connar found his passion for music and has a steady career working as a DJ.
He also has two acting credits under his belt. He played the character of young Ben in 2008 'Seven Pounds' and Daryl Jenkins in 2012 'Red Dawn' starring Chris Hemsworth and Josh Peck.
Recently, he has started to get involved in fishing as seen in many of his Instagram posts. As of April 2018, Connor was reportedly working as a deep-sea deckhand for a company called 2 Shea Charters where he would start his days scrubbing foul fish guts off a boat deck and then work for peanuts filleting finny critters caught by tourists.
Apart from this, Connor along with his sister are deeply involved with Scientology and act as promoters for the church.
Personal Life
Connor is said to be romantically involved with Silvia Zanchi who is also from a Scientology family. Zanchi is 27 years old and works at the organization's Belleair mission, near Clearwater, Florida, which serves as Scientology's power base. There were rumors regarding his impending nuptials with Italian beauty but as of now, there has not been any news. But many sources claim that if he decides to get married, his own mother Nicole would probably be excluded from the guest list as decided by his father.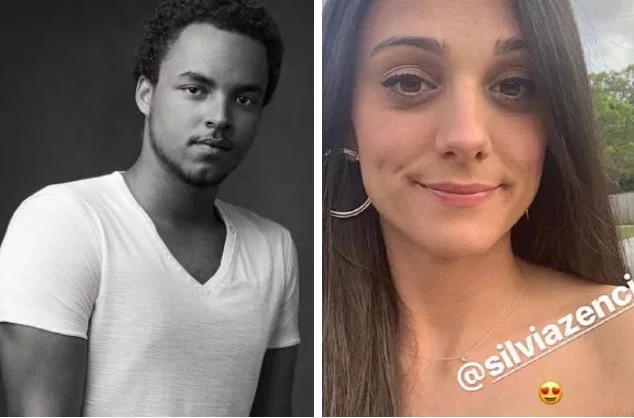 Being the son of one of the highest paid actors, Connor has been living his life luxuriously. According to British Tabloid, he lives in a swanky three-bedroom town house in an exclusive community consisting primarily of Scientologists in Clearwater, Fla. Although, there have been reports that he recently moved out of that house, that apparently shocked his father. He also owns a fifty thousand dollars Mustang GT that was gifted by his father.
Connar Cruise is also very active on Instagram and has 24.7k followers. His estimated net worth is estimated to be somewhere around 1 to 5 million US dollars.
Strained Relationship with His Mother: Nicole
After the divorce, one of the saddest things that happened was that both Connor and his sister slowly started to drift apart from their mother. Nicole, who was heartbroken after the divorce started to build herself on her flourishing career but she still wanted to be part of her children's lives. She even used to take her kids to see basketball games and would often be photographed having a good time. They were on good terms with each other for a couple of years and the kids even attended Nicole's second marriage to singer Keith Urban.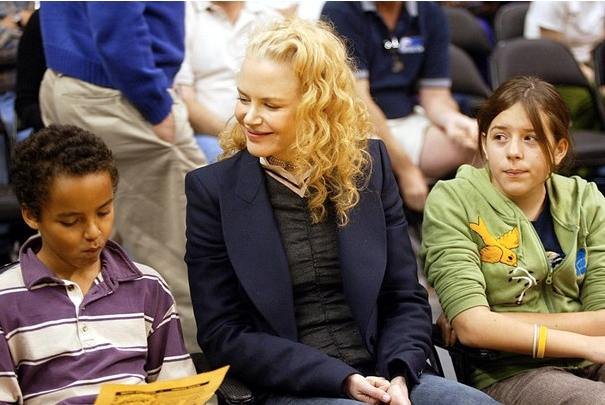 Both Connor and his sister have not been photographed with their mother since 2007 when she was filming the movie 'Australia'. Speculations ran that both siblings were practically shunning their mother for not being part of Scientology. In a 2007 interview with GMTV, Nicole said:
"My kids don't even call me 'mommy', They don't even call me 'mom', They call me 'Nicole', which I hate and tell them off about it."
Apparently, they started calling their father's next wife Katie Holmes 'mom' just two years in their lives.
As time went by, Nicole would talk less and less about her children with the media. The children were absent from her side when her father died. In 2018, she even snubbed her two elder children from her acceptance speech for her Golden Globe win, a slip up that was criticized by many.
The relationship between Connor and his mother was very complicated as what was being portrayed in the media and what they were saying were both contradicting one another. When asked about his relationship with his mother in a 2014 interview with Woman's day, he said:
"I love my mum. I don't care what people say, I know that I and my mum are solid. I love her a lot. My family means everything. Yeah, I love my music but the family comes before everything else."
Building New Bridges
In 2019, when asked about her children's faith in the controversial church in one of the interviews with Who magazine, she said, "They are adults. They are able to make their own decisions. They have made choices to be Scientologists and as a mother, it's my job to love them. And I am an example of that tolerance and that's what I believe, that no matter what your child does, the child has love and the child has to know there is available love and I'm open here."
As of now, the family is slowly looking to reconnect with one another. According to different sources they are constantly reciprocating and trying to meet with each other. During her acceptance speech for Best Actress Critics, Choice Award for Big Little Lies she thanked all her children for showing so much love. Nicole even hopes to meet up with her two young daughters, Sunday and Faith with their elder siblings. Lets hope, the parent and her children would succeed in repairing their relationship.