Falling in love, getting married, and then taking a divorce has been a common story in Hollywood. Forever Promises only gets limited in the wedding vows. One of those couples who couldn't survive the storm in their relationship is visual artist Davey Detail and actress Rose McGowan. While everyone knows about Rose McGowan, little do they know about her former husband Davey Detail. So, let's dive into the post to know who actually is Davey Detail.
Davey's Artistic Propensity was Noticeable from An Early Age
Born on 12th January in Bellevue King in the USA as David Leavitt, Davey has been interested in arts since he was a young boy. During the initial days of his life, he participated in art and design competitions during his schooling.
Then, he went on to attend The Art Institute of Seattle to learn more about art skills. Further, to hone his artistic skills he attended 'The Art Institute of California-San Francisco.'
Detail is a Co-Founder of CYRCLE
Apart from being known as the ex-partner of Rose McGowen, David is mostly recognized as the co-founder of the art business CYRCLE founded on October 8, 2010. Initially, he founded the art business in collaboration with two other artists including Devin Liston and David Torres.
The company soon gained public attention in 2011 in the street art community after they put an April Fools Joke on a wall at the LA Contemporary Museum of Art. They did their first exhibition 'We Never Die' in 2011  in Los Angeles. After the art exhibitions resulted in great success in Los Angeles, CYRCLE went on to launch their exhibitions in countries like Portugal, Hong Kong, the UK, and many other big countries.
Detail and his colleagues are known as visual artists whose art collections are exhibited in various art galleries around the world. Their business has collaborated with brands, celebrities, and non-profit organizations like Google, HBO, Pharell Williams, Chad Muska, Esthero, AIDS Healthcare Foundation, and many others.
Though Davey Detail has something to his name on his own, he hogged the limelight following his relationship with actress Rowan McGowan.
Detail and McGowen Got Engaged in 2013
The story of how Davey Detail and McGowan first crossed their paths is unknown. However, it is known that the two dated for about a year before getting engaged in 2013. Their engagement news went viral when the actress was spotted with a ring on her left hand strolling on the street in West Hollywood. Later on, their representatives confirmed the engagement news to US Weekly.
Though the engagement was the first for Davey, it was the third engagement for Rose. She was previously engaged to Marilyn Manson and director Robert Rodriguez. 
Davey and McGowan Had a Dreamy Wedding
After remaining in a romantic courtship for nearly two years, Davey married his girlfriend on October 12, 2013. Their intimate wedding ceremony was held at the Paramour Mansion in Los Angeles in front of nearly 60 guests.
As reported by People, the bride opted for a Monique Lhuillier gown paired with Neil Lane earrings and a bracelet. The duo walked down the aisle to "The Song to the Siren" by This Mortal Coil. The reception was held at the garden of the Paramour Mansion where guests enjoyed the music by DJ Madison Stewart. They wrapped the ceremony by cutting a beautiful wedding cake whose design was a replica of Rose's parents' wedding cake.
Though their story seemed to be a fairy tale love story their relationship couldn't survive the test of time. Their marriage ended on a sad note in 2016 nearly three years after getting married.
His Wife Rose McGowan Was the First to File for a Divorce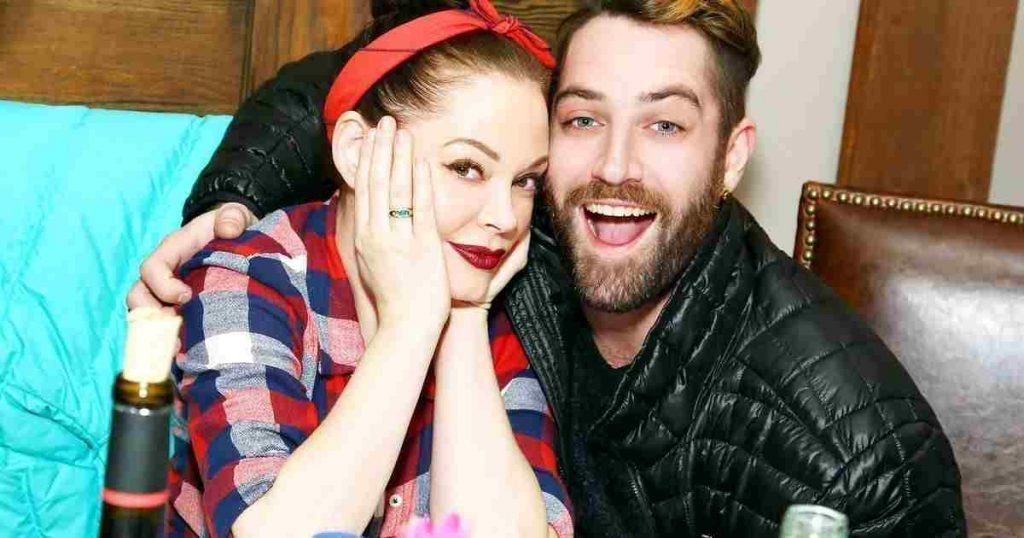 The Charmed actress Rose McGowan headed to the court seeking a divorce from Detail in May 2015. The reason behind taking such a drastic step was cited to be irreconcilable differences. The documents obtained by E! News reported that McGowan asked the judge to reject any requests for spousal support from Detail. In addition, the news also reported that the duo divided their assets outside of the court. 
The couple's divorce was finalized in November 2016 after a lengthy process. Even after the separation, Davey and Rose have maintained a healthy relationship.
Davey's Life After Divorce
Davey has always lived a simple life away from the public radar. Hence, nothing much is known about what he is doing these days. Most probably, he is busy focusing on his career and his Los Angeles-based business CYRCLE.
Davey's ex-wife Rose has found Love again
Not much is known about Davey's love life following his divorce but it looks like his ex-wife has finally found love again. Following her split with Davey, Rose after a while confirmed her romance with non-binary Rain Dove in July 2018.
She revealed details about how she met Rain and how they fell in love in an interview with The PinkNews in 2019. She explained that she met Dove at her house when he came to her house following backlashes over comments she made to a transgender woman at her Brave book event in New York. Talking about their first encounter, she said:
I was gearing up for some battle and not in a place to meet anybody, but we did and stayed in touch.
However, her relationship with Dove didn't work out and they parted ways. After going through a series of break-ups, she again found happiness in her new relationship. In an interview on Page six, she revealed that she was dating a woman named Sienna in February 2020.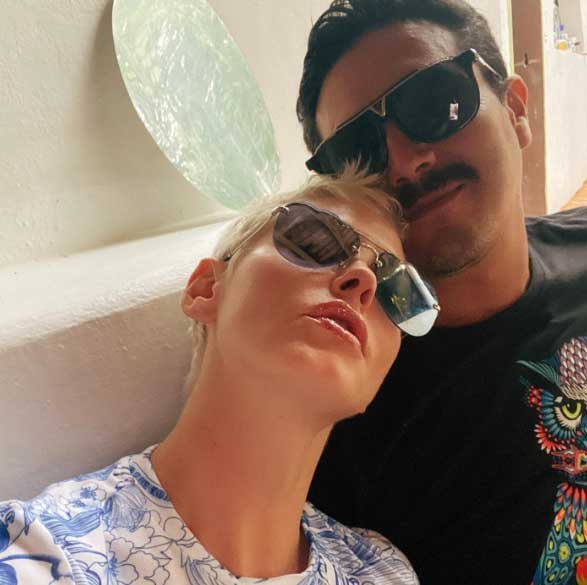 Nevertheless, nobody knows whether they actually broke up or it was just a fling as Rose was again seen with a new mystery man in Mexico in July 2020. In July 2020, Rose posted a cosy picture of a mystery man on her Instagram with the caption "So this Happened in Mexico".
Though she did not reveal any details regarding the mystery man, we do hope that she will continue to find love and happiness.