Georgina Rodriguez would have never come into the radar of media if she wasn't the girl who stole away the heart of the World Class Football Player Cristiano Ronaldo. Famous as the partner of the Juventus Star, Georgina Rodriguez is a Spanish model who worked as a sales assistant at Gucci store before meeting Ronaldo. Georgina and Ronaldo have given birth to baby daughter Alana Martina on 2017 making Ronaldo father for the fourth time.
Georgina's Identity
The Spanish beauty was born on January 7, 1995, in Jaca, a city in the province of Huesca, at the North-Eastern part of Spain. She was born to parents Jorge Rodriguez and Ana Maria Hernandez. Jorge Rodriguez was a professional soccer player who travelled to Spain to coach Jacetano football club and involved with other teams as well. That's why though originally from Argentina, she spent some of her early childhood days in Spain. The former coach recently died at the age of 70 after fighting illness for more than two years.
Georgina, at the age of four, got herself enrolled in dancing classes to try her feet on salsa along with her sister. Later, she shifted to London with her family and attended a course in English. After completion of her course, she moved to Madrid where she worked as a sales assistant at a Gucci Store. This was the job that led her into the Dolce and Gabbana event where she met Christiano Ronaldo. Who would have thought the ordinary sales assistant would catch the eye of the star footballer at first sight!!!
Professional Life Breakthrough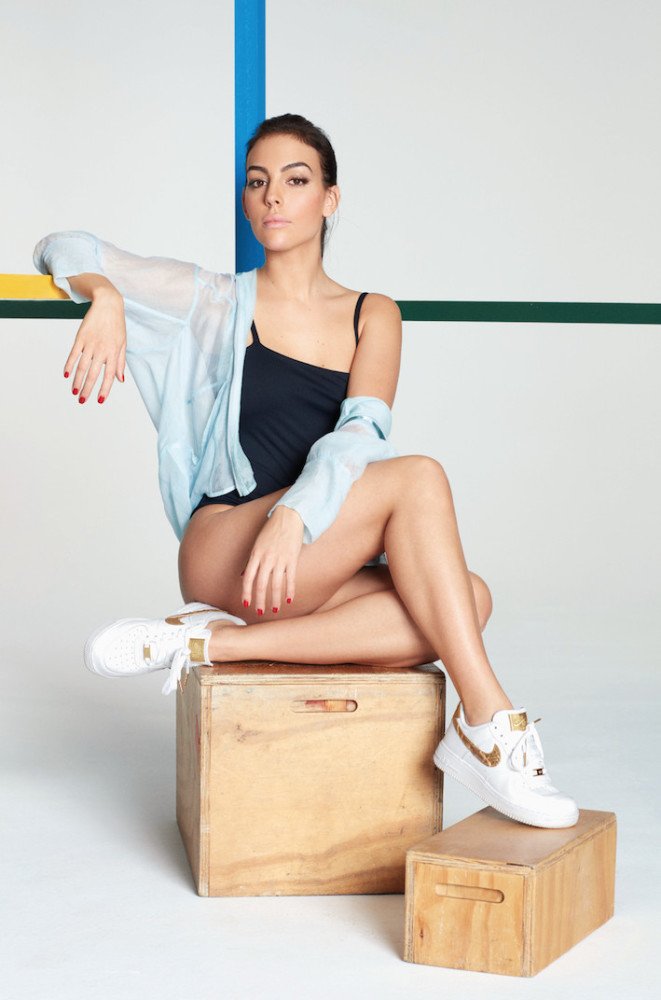 Georgina Rodriguez started her career as a waitress at the early days of her life back in her hometown. Later on, she switched her career from waitress to Sales Assistant at a Gucci Store in London. With her flourishing relationship with the Juventus star, she continued working as a Sales assistant but at a new retail store, Prada. Nevertheless, she had to resign the job as paparazzi claiming to be clients flooded the store one day and made the headlines the other day. Paparazzi surrounded her due to her involvement with Ronaldo.
Georgina then started her career as a model. She signed a contract with a modeling agency called UNO models. She has also worked with the Spanish photographer Javier Lopez. Recently, she was featured on the cover of the Spanish 'Women's Health' magazine's July-August 2018 issue. In addition, she also has a photoshoot for "Harper's Bazaar" Spain's July 2018 issue. Apart from this, she has also appeared in the cover of several top magazines like VIP magazine, Love Magazine, Nova Gente Magazine, Lux Magazine ,and Diva E' Donna Magazine.
Georgina and Ronaldo's Road to Love
Georgina Rodriguez was first spotted on a string of dates with Christiano towards the end of 2016 when he was playing for the renowned Spanish football club Real Madrid. Rumors have been that the girl caught the eye of football star when he saw her in the VIP area at the Dolce and Gabbana event in Madrid. However, the exact date when they started dating each other is still a mystery.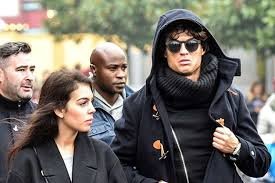 The duo was subsequently seen spending gale time number of times which sparked rumors about their dating affairs. Apparently, their relationship became a public affair when the pair were spotted cuddling and walking arm-in-arm around Disneyland in Paris in November 2016. Interestingly, Ronaldo had dressed in a wig, dark sunglasses, and a hood to disguise himself and avoid the media. But unknown to him, he was caught by the Italian Magazine Chi  kissing and walking with his girl.
Rodriguez since then has appeared in many football events with Ronaldo and his family. The duo openly appeared together on 9th January 2017 with Cristiano Jr. and Ronaldo's mother at FIFA Football Awards in Zurich. She has also traveled to Russia to support Ronaldo's national Portugal Team during the FIFA World Cup match against Spain.
Their relationship took a new height when Ronaldo officially announced her pregnancy during an interview with the Spanish news Outlet "El Mundo". This gave the hint that both of them are damn serious about their relationship.  Georgina gave birth to a baby Alana Martina on November 12, 2017, after one year of the relationship. With her birth, Ronaldo posted a picture on Instagram featuring him, Cristiano Jr and the new mother and the child with the caption as
"Alana Martina is just born! Both Geo and Alana are doing great! We are all very happy!"
Georgina also acts as a mother to his twins Eva and Mateo and his 10 years old son Cristiano Jr.
Cristiano Ronaldo has previously dated Russian model Irina Shayk before dating Rodriguez. He ended his five years-long relationship with the model in 2015, and the following year he found Rodriguez.
What Future Holds For the Couple?
The 33 years old ace Juventus star has reportedly proposed 24 years old Georgina to marry him. Portugal's bestselling newspaper 'Correio da Manha' has claimed that the brunette has said 'YES' and has started trying on the wedding dresses. Georgina has given sparks to the rumors by her recent following of wedding accounts on Instagram. The Correio da Manha has quoted;
"Cristiano has already asked Gio to marry him and the wedding will take place, but few people know about the details. All that is known at the moment is that Gio has already tied on some wedding dresses."
The duo is living as man and wife in Italy with their four children. Moreover, Cristiano and Rodriguez got engaged on June 23, 2018. The couple was pictured wearing matching Cartier rings during the romantic dinner at Zela. Georgina posted a picture flaunting her huge diamond ring on her Instagram.
Her Take on Rape Allegations Against Cristiano Ronaldo
Georgina was unintentionally dragged into controversy after her fiancé Cristiano Ronaldo was alleged of rape by American Model Kathryn Mayorga. She claims that he raped her at Palms Casino Resort in Las Vegas in June 2009 shortly after they met at a nightclub. He has reportedly agreed to pay her $350000 in 2010 to shut her mouth. However, Ronald has denied all the allegations made by the model.  He has issued a statement declaring that all the allegations are merely fake news to get attention. He Tweeted;
I firmly deny the accusations being issued against me. Rape is an abominable crime that goes against everything that I am and believe in. Keen as I may be to clear my name, I refuse to feed the media spectacle created by people seeking to promote themselves at my expense.

— Cristiano Ronaldo (@Cristiano) October 3, 2018
The mother of his four children Georgina's input on the allegations was highly sought by the news outlets and fans. She finally posted a post on Instagram to show her support towards Ronaldo without directly inscribing the issue. She posted an image of herself where caption was written as;
'You always transform the obstacles that are put in your way into impulse and strength to show how great you are. Thank You for making us enjoy each game. Always more and better. I love you. "
Georgina is available on Instagram and Twitter. She is most active on Instagram with handle @georginagio. Her high profile relationship and modeling career have earned her 9.1 million followers on her Instagram account which is pretty high, right?