Synopsis
Jamie Wachtel is a famous portrait photographer born in Canton. She became the household name in the industry when she married Scott Weiland. Jamie is the third wife of late American singer, songwriter, and musician Scott Weiland. Unfortunately, soon after getting married Weiland died in 2015 due to the drug overdose. Following his death, she has moved on in her life and now has become one of the renowned photographers.
Jamie Wachtel's Early Background
Jamie Wachtel's birth took place in Canton, Ohio, to parents James and Karel Wachtel. Nicknamed as Jimmy, she was interested in photography since her childhood. Her parents gifted her first camera at the tender age of 12. She, later on, developed her passion into a career.
Before launching herself as a photographer, she has served as a model. She moved to Los Angeles and got her first modeling contract at the age of 16. Jamie went on to work as a model, producer, photo assistant, and studio manager with a number of renowned photographers in Los Angeles. In addition, she was also interested in painting since her childhood days. Her paintings are kept in Purchase and Shipping for sale. The paintings cost ranges from $300 to $1200.
Jamie Wachtel became the household name in the showbiz industry when she started dating Scott Weiland. Thus, her life before meeting Scott is still under the bridge.
Scott Weiland and Jamie Wachtel Road To Love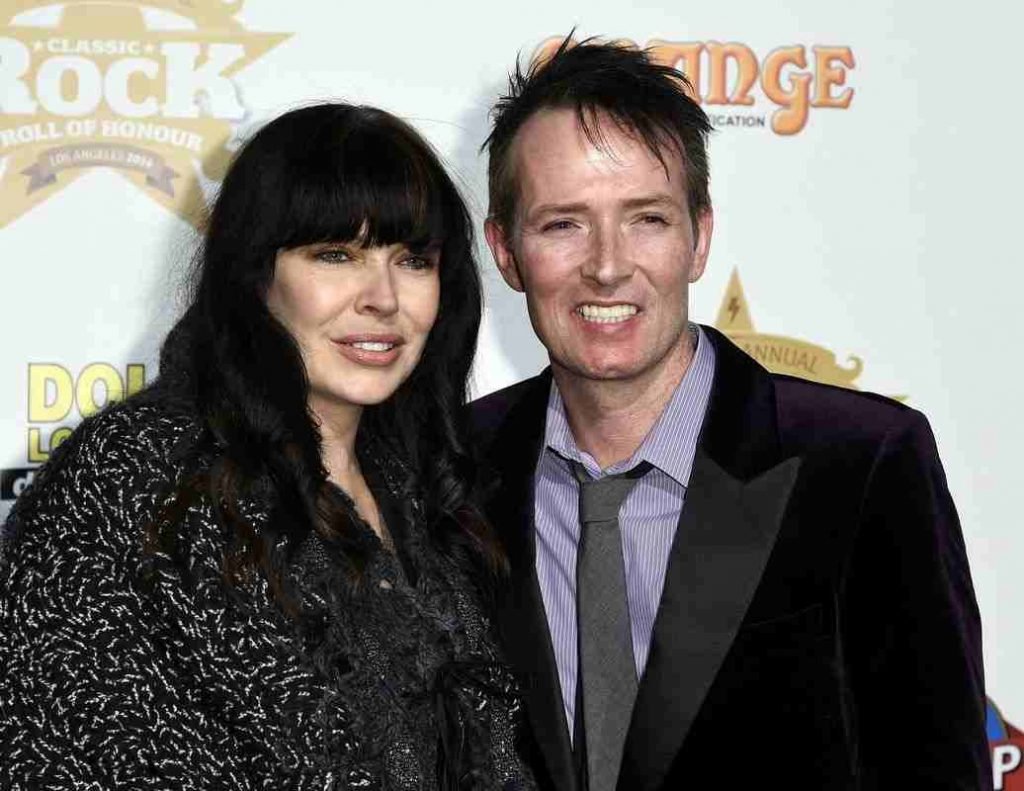 Jamie and Scott enjoyed each other's company as a husband and wife for more than 2 years before the sudden incident took away Scott's life. The duo met for the first time in 2011 while Weiland was shooting music videos for his Christmas album, The Most Wonderful Time of the Year. At that moment, Wachtel was photographing the music video. In a rare interview, Scott recalled his first moment with Jamie by saying:
"I was kind of nervous because one of the songs 'I'll Be Home for Christmas' was a tribute to war veterans from World War II on today. So, I'm in this vintage World War II dress outfit, and she was taking stills of me."
He further added,
"I was leaning against the fireplace, and she's like,' You might want to tuck in your belly a little bit'. It was around the holidays-it was after Thanksgiving, and you know how that tends to be. I was kind of caught off guard, and I started laughing and she started laughing. And I don't know… something magical happened."
The pair fell in love with each other within a short duration of time. Scott was very much delighted with his relationship with Wachtel. However, both have shared relationships with other partners prior to meeting each other. In an interview with Rolling Stone, Weiland revealed that he was head over heels in love with Jamie. He said he was incredibly happy and further added;
"She is incredibly beautiful in every aspect of the word. Lovely, smart, passionate. And she loves my kids and I love her son. We are getting married in the spring, and our families will be living together….She is the greatest thing that's happened to me in a long, long time."
Marriage with Scott Weiland
The former frontman of Stone Temple Pilots Scott tied nuptial knots with Jamie in 2013's summer at their house in Los Angeles. The intimate ceremony was attended by their closest friends and family. This was Jamie's second marriage whereas third for Scott. Jamie's beautiful bridal dress was from Paper Bag Princess in Beverly Hills while the groom was dressed in John Varvatos outfit.
As per People, soon after exchanging vows, the photographer shared her happiness and told;
"We had the most beautiful, heartfelt ceremony. We all cried and laughed. Scott and I are over the moon."
Unfortunately, their beautiful relationship ended with the demise of Scott Weiland. Weiland died on December 3, 2015, on his tour bus in Bloomington, Minnesota. Some sources revealed his death was caused by an accidental overdose of alcohol, cocaine, and methylenedioxyamphetamine (MDA). However, Jamie claimed that her husband wasn't taking any kind of drugs.
Life After Wieland's Death
The demise of rock and roll icon Scott Weiland hit the music community like ton of bricks. And nobody was more bummed than his wife Jamie Wachtel. The incident took away Jamie's happiness. As it is said one should move on no matter what, Jamie has also started living happily with the memories she has shared with Scott.
Though it's been more than 3 years since Scott's death, Jamie is living alone. She isn't dating anyone. It looks like she still needs time to get healed from the pain and start a new life.
Jamie's Engagement Ring on eBay
Scott's death made everyone from the music community and his fans shattered, however most heart wrenching was for Jamie. And to add more distress to the situation, the engagement ring Scott had given her, wasn't fully paid for. This iconic ring led Jamie into a debt. Having no other options, Jamie tried to recover the losses by listing the ring on eBay. The ring was bided for $8000.
She told that she wanted to move on with good memories of her husband and want to establish herself as an artist. She stated;
"I really just want to move on with my positive memories of my husband. Want to move on as an artist. I am fortunate that I do have a career. I had a career when I met him. It was somewhat shelved for a while there, because I toured with and I was involved in his business."
She further added'
"It's now the right time to part ways with the ring and hopes that it will make someone as happy as it once made me."
Recalling the moment when Scott popped the big question, she shared some sweet words that say;
"This is the ring Scott gave me when he proposed. Eight months into this new chapter of my life, I need to part with it. I am so sad to see it go but it's truly a gorgeous piece and I would love for it to make someone as happy as it once made me."
As per TMZ, Jamie revealed that she and Scott signed a prenuptial agreement before their wedding. The condition was that Scott would put $2000 each month into a separate account with a provision that the amount would be raised by 7% annually. But they had only made two deposits by the time Scott died in 2015. Had they have the chance to deposit more, Jamie wouldn't have to sell or engagement ring. Scott's net worth was $2 million when he died.
Jamie and Scott were in crazily in love with each other until death took one of them away. Even it's been more than 3 years of his death, Jamie still posts lots of photographs on her Instagram with Scott.