Jordan Lane Price is a model and an American actress known for her role as Celia Fitzgerald in the series All My Children. Apart from being an actress and a model, she is also on the e-buzz for being the girlfriend of Home Alone Actor Macaulay Culkin. They have dated each other for four years and reported that recently they have parted their ways.
Early Life, Education,and Background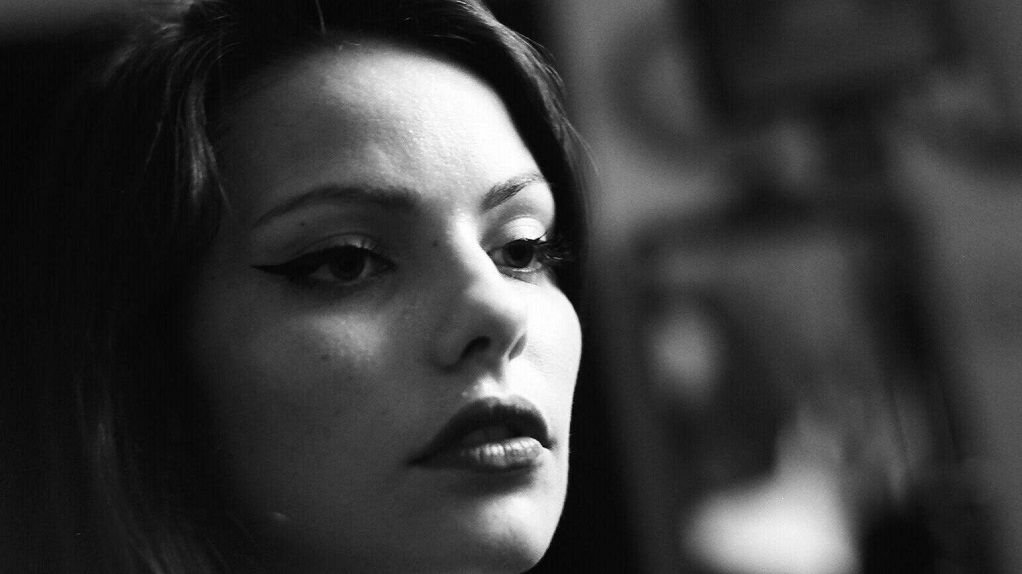 Jordan celebrates her birthday in 13th of March and was born in the year 1992. She was born in Los Angeles, California, USA. Her ethnicity is Caucasian. Although Jordan hasn't revealed about her family, it is known that she has a younger brother named Tanner Price. Jordan Lane was attracted to acting since her school days and was associated with musical theatre at the age of eight. This hobby endured throughout her maturation and eventually, she developed her career in acting. At the age of 15, Jordan became a part of a girl group assembled by Brian Lukow "Huckapoo". She portrayed the role of a sensitive hippie Groovy Tuesday. However, the group never released their own album but the music piece made its way into Disney Movies.
Throwing lights to her educational background, Jordan studied philosophy during her college days. However, the name of the university where she completed the degree is unknown.
Jordan also has a sister who gave birth to her daughter Nora in 2020. Jordan proudly showed off the birth of her niece through her Instagram post with the caption 'Welcome to the world, my sweet niece Nora, and overwhelmingly in awe of you, sister. there isn't a more beautiful sight'. 
Jordan's Rise to Fame
Unlike most actresses, it seems like Jordan developed an interest in more than a few entertainment profession. At first, she started as a singer in the entertainment world. Then at the age of 18, she made her acting debut in the movie Beware the Gonzo. She played the role of Julie in the movie followed by the short movie 'Double Fault' portraying the role of Siena.
Her career eventually rose when she portrayed as Celia Fitzgerald in the drama series 'All My Children' in 2013. The audiences appreciated her acting skills. This drama was premiered on television on April 29, 2013.
She shared her experience working with All My Children and said;
"It has been a fairy tale. This is my first series and I was thrown into this. It was incredible, it couldn't be a better cast and better family. We are all such good friends and we had so much fun. It is a lot of work but it's incredible."
She has also talked about her role Celia in the series and according to her:
"I see a little bit of myself, but Celia is definitely more naive and she's, you know, personally I find her a risk taker and I am kind of- I think my friends see me as a kind of a free spirit and I am always, you know, I am always new things and trying new things and I think Celia's a little slower to that. She's definitely more sheltered and, you know she's kind of-she's very hesitant to try anything."
In 2015, her first extended play Sponge was released in which singer, songwriter, and producer James Levy and Joe Laporta have worked in. This album successfully hit the stores. Apart from this, Jordan has appeared in the movies like Gun (2014), Ride (2014), The Nymphets (2015), 4th Man Out (2015) and in Get Happy (2015).
As of 2018, she is involved in the project "The Dirt" whose released date is yet to be announced.
In 2021, Jordan appeared in an episode of Law and Order: Special Victims Unit which was named 'Remember me in Quarantine' as the character Lexi. The show has aired more than 500 episodes as of now.
Jordan was also a part of a film called 'Lie Hard' that was the official selection for 2021 Chelsea Film Festival.
Jordan's Relationship With Macaulay Culkin
The actress Jordan Lane was in a relationship with the Home Alone Actor Macaulay Culkin. The duo was reported to be together since early 2013. The couple was seen dancing and kissing with each other in the public. Jordan and Culkin were deeply into each other until something happened in 2017. Eventually things didn't work out among them and they parted their ways in after 4 years of being together. The actual reason behind their separation has not been revealed till date.
Her ex-boyfriend Culkin was previously married to Rachel Miner. He is now in a relationship with Brenda Song. Jordan is single at present time. However, there were rumors of her link-ups with singer-songwriter James Levy. In an interview with Noisey, where she and James talked about their extended play Sponge, Price acknowledged her feelings for James and stated;
"We has planned to meet up one day and he ended up never texting me back. Two nights later, I went to bar I hadn't been to before to meet a friend- I showed up early and no one was in the bar except Levy and Jon Wiley. We both looked at each other funny and I said –You are the dude who never texts me back."
They ended up befriending each other after working together for the extended play and also got some matching tattoos. She detailed out in the interview as:
"Fast forward a month and we got matching tattoos on St. Marks that represented our fortuitous friendship, making art together, and the beauty of that May. It was a beautiful experience, recording and interpreting songs written by the person you are falling in love with."
Due to the major influence of social media platforms, it is nowadays a common thing for celebrities to maintain a close and active relationship with their audiences with the purpose of increasing popularity. However, Jordan Lane Price isn't actively following this trend of the celebrities. She isn't actively present on social networking sites.However, one can follow her on Instagram and Twitter. Her Instagram has over 2100 followers and Twitter has over 3000 followers. Likewise, her inactive Facebook page has only 194 subscribers at the current time.
How Rich Is Jordan?
Have you ever wondered how rich the ex-girlfriend of Macaulay is? As per some sources, Jordan's estimated a net worth is $2 million as of 2018. The major part of her earnings come from modeling, singing and from the movies. Her ex-partner has net worth of $15 million. As her career continues to grow, the estimated net worth is expected to increase in the days to come.