Comedy is one of the hardest jobs in the entertainment industry all around the world. For an Asian woman, being a comic is even more challenging. One such comedian who gained immense popularity for her stand-up comedy act is Ali Wong. She became a breakout star comedian when her Netflix special Baby Cobra went on air where she performed 7 months pregnant. In her gigs, she often mentioned her husband. Because of this many people started wondering who Ali Wong's husband is?
Ali Wong's husband, Justin Hakuta is a Japanese-Filipino entrepreneur who worked as the vice-president of a multimillion tech company called GoodRx. Let us find out more about Justin Hakuta.
Who is Ali Wong's Husband?
Justin Hakuta was born on October 18, 1981, in Los Angeles, California, United States. His father Ken Hakuta is a Japanese-American inventor and TV personality popularly known as Dr. Fad who met his mother Marilou Cantiller a Filipino while they were working in World Bank in 1977.
Justin has two younger brothers Kenzo Hakuta and Aki Hakuta. With two younger siblings, it was probably an interesting household.
Hakuta is a Graduate of Harvard Business School
Since the early days of his childhood, Justin was very passionate about his education and he was known for his wits. He went to Sidwell Friends School in Washington D.C from 1994-2000. In 2004, he got his bachelor's degree in Decision Science from Carnegie Mellon University located in Pittsburgh, Pennsylvania.
He also traveled to Mexico to study cognitive science, economics, and Mexican history at Tecnológico de Monterrey for a year in 2002. He is also an Ivy league graduate having achieved his Master's degree in Business Administration from Harvard Business School in 2011.
Hakuta has a Smart Business Sense
Even though his father was a TV personality, for him show business was never an option. He has always been a private person who relies on his wits more than anything else. After finishing his education, he started building his career. He has worked in different fields and departments of different companies.
Justin reportedly started working as a sales and marketing associate for Honest Tea in Bethesda, Maryland, on August 2004 where he was in charge of overseeing the collaboration with beverage distributor Canada Dry. This collaboration would help the company to deliver the product to local 'Mom and Pop' stores in Maryland and Virginia. At the end of the same year, he was known to co-found All Day Buffet. He also started working as a Research Analyst for the Center for Court Innovation in New York for two years.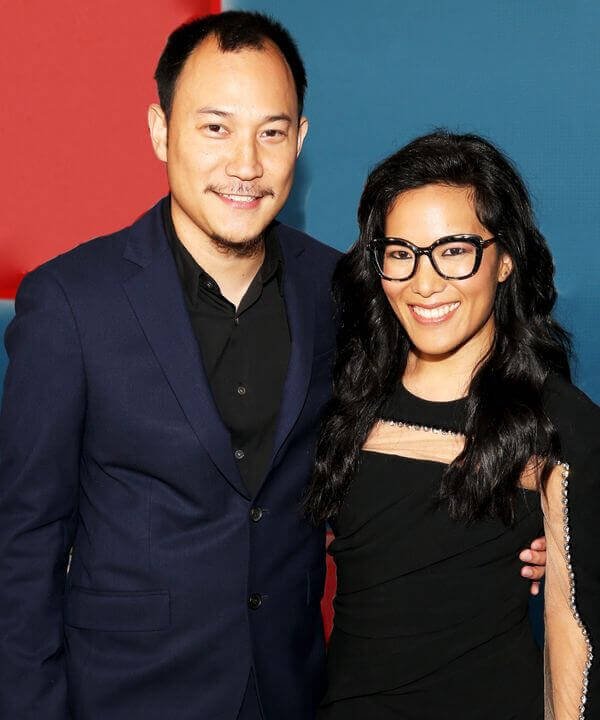 Justin is responsible for co-founding Aviara and worked as a product leader. As a product leader, he managed a team of 10 contract designers and engineers and developed and launched different technology platforms. He is also said to have worked with Cargomatic Inc. and DIRECTV. At DIRECTV Digital Innovation Lab he worked as product strategies and UX lead.
Justin also worked at Cargomatic and GoodRx as a product manager. He was appointed as the vice president of Young Alumni at Harvard Business School for 3 years where he was mainly engaged with enhancing community efforts.
Up until recently, Justin used to work as the vice president of a multi-million dollar tech company GoodRx. According to an interview with Vanity Fair in May 2019, Justin's wife Ali Wong revealed that Justin left his position as the VP in GoodRx. Furthermore, he was supporting his wife on her tours by helping out in her merch booth, selling T-shirts and swag to fans. He also started Yogastart to promote a healthier lifestyle and has collaborated with notable organizations like Tea, Seventh Generation, and Patagonia.
Justin Met Wong Through a Wedding they both Attended
Ali Wong might not yet be a household name but she making a name for herself as one of the best woman comedians in Hollywood. Coming from an Asian heritage, getting such notoriety for her career in itself is the greatest achievement in her life. Her Netflix comedy specials Baby Cobra and Hard Knock Wife became one of her most successful gigs. In her stand-ups, she almost always uses her husband to make many funny remarks.
Apart from this, she is also a talented actress and has been credited as a writer for the 3 seasons of Fresh Off the Boat. She recently starred in a successful Netflix movie 'Always Be My Maybe' opposite, Randall Park that she co-wrote and co-produced.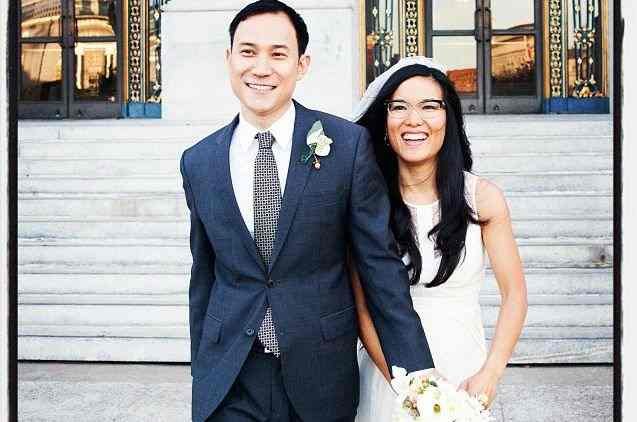 Justin Hakuta and Ali Wong met at a wedding in 2010 which was held at a public park. She asked him to attend one of her stand-up shows and after attending Hakuta was captivated by her. In her Netflix special Baby cobra, she recalled the moment she first met her future husband when she thought he was a catch.
"The first thing I learned about him was that, at the time, he was attending Harvard Business School. And I was like, 'Oh, my God, I'm gonna trap his a**. Going to trap his a**!' And I trapped his an** initially by not kissing him until the fifth date, which is a very unusual move on my part. But I did it on purpose because I knew that he was a catch."
She then went on to disclose that it was actually Hakuta who had trapped her.
"I discovered that my beautiful, Harvard-educated husband was $70,000 in debt. And me, with my hard-earned TV money, paid it all off. So, as it turns out, he's the one who trapped me. How did he do it? How did he bamboozle me? Oh! Maybe because he went to Harvard Business School, the epicenter of white-collar crime. He Enron'd my a**."
Justin and Ali got married on November 27, 2014, after 4 years of dating. They welcomed their first daughter Mari on November 2015. Mari was named after the famous Japanese organizing consultant and author Marie Kondo. They had their second daughter in December 2017. Ali performed her first Netflix special baby cobra when she was 7 months pregnant with her first child and performed her second special Hard Knock Wife when she was again 7 months pregnant with her second child.
Unlike his Counterpart, Justin is Relatively Private Guy
Even though his father was a well-known tv personality and his wife now is one of the best comedians of her era who makes a lot of dirty jokes, Justin is very private about his own. He is rarely active on social media and we know most about him due to his wife.
Ali Wong and Justin Hakuta, as a couple and parents try to remain as real as possible even in front of the spotlight often talking about real-life issues like how they are dependent on a nanny to take care of their kids. She also mentioned that her marriage with her husband is not perfect and they attend couple therapy together. They are also not very shy to post many pictures of their daily struggles of having two kids.
Justin is one of the biggest supporters of his wife. Before she got big, he used to attend all her stand-up gigs and always support her. Now, he often hears his wife's jokes that include him beforehand and tries to give pointers to her. The feeling of love and respect is mutual between the two.
In her Instagram posts, Ali flaunts her husband a lot and considers herself very lucky to be married to him. Both of them travel together since they started dating. Even now when Ali is on tours, Justin is always helping her out by taking care of their kids or acting as her manager.
How Rich is Justin Hakuta?
Since Justin Hakuta was very active in his professional career, his net worth is estimated to be somewhere around 1.2 million US dollars. His wife on the other hand with two successful Netflix specials, a movie and a lot of writing credits has an estimated net worth of 3 million US dollars.
Justin's Wife Ali Wong Joked about cheating on him in the new Netflix Special
Ali Wong's third Netflix special Don Wong premiered in February 2022. Her specials won't be complete without mentioning her husband Justin. During the special, she confessed about almost cheating on her husband with a food consultant on the set of Always Be My Maybe.
Very early on the show, she had already told her crowd that after having it all, all she wanted to do was cheat on her husband. The joke eventually led to her encouraging women to just be open about their feelings and even ended her special saying her marriage is healthy.. Well the joke might seem a little distasteful but we are pretty sure her husband approved of them.
Justin and his Wife Ali Wong are heading towards a divorce
In her recent special Don Wong, when Ali joked about fantasizing of cheating on her husband, most of us took it as a joke at the expense of her personal life. However, in the light of the recent news of their separation, the couple might be having some serious problems in their relationship.
On April 12, 2022, news broke out that Ali Wong and her husband Justin Hakuta will be ending their marriage of 8 years. A source close to them told, "It's amicable and they will continue to co-parent lovingly." The couple share two daughters, Mari and Nikki with him.
Since the couple had signed a prenup before getting married, the divorce proceedings might be a lot smoother. In her book 'Dear Girls: Intimate Tales, Untold Secrets and Advice for Living your Best Life', she talked about how signing the prenup motivated her to make her own money. She wrote, "My father always praised the 'gift of fear'. And that prenup scared the s*** out of me." "In the end, being forced to sign that prenup was one of the greatest things that ever happened to me and my career."