As die-hard Grey's Anatomy fans, we are rubbing our eyes in the hope to wake up from this nightmare of one of our favorite characters leaving the show!
We saw Justin Chambers character Alex Karev grow from an obnoxious, having no affinity with patients kind of guy to a lovable pediatric surgeon. The thought of him not returning to the show is a tough pill to swallow.
Talking about his 15 years experience at ABC's long-run show, he said, "For some time now, however, I have hoped to diversify my acting roles and career choices. And, as I turn 50 and am blessed with my remarkable, supportive wife and five wonderful children, now is that time."
Justin is married to his wife Keisha Chambers for 27 years. But the mother of 5 has always kept herself away from the limelight. So, how did these two meet? Here we are telling you every bit of story there is to unveil.
FAQ on Keisha Chambers
How old is Keisha?

50

How did Keisha meet Justin?

There are stories circulating around the web that Keisha and Justin met during Justin's time as a model. Justin was working as an in-house model for Calvin Klein. And, Keisha at that time was also working at the fashion house. The two locked eyes and felt instant connection eventually leading to their 27 years of marriage.

When did Keisha and Justin got married?

The beautiful couple married each other in 1993.

How many kids does Keisha have?

5. Isabella (27), Jackson (20), Maya (24), Eva (23), Kaila (24).
Keisha and Justin's Relationship that Surpasses Interracial Boundaries
Keisha and Justin met each other very early in their career. She was a modeling agency worker for Calvin Klein and Justin was the model. And, this is where they first met.
They had a brief romance before saying "I do". They dated for about a couple of years before exchanging vows. Their wedding was a private affair attended by a few family members. Within a short period, the couple started building their family. Justin feels very lucky to find Keisha as his partner. In an interview, he revealed:
' Every relationship has its ups and downs, but I'm glad I get to go through ups and downs with her. I just feel really fortunate to have found someone who will be my partner on this journey."
It was a really critical time when they first went out as racial discrimination was a scary thing. However, the duo made it work and the bond after 27 years and 5 kids later feels even stronger.
The couple frequently goes together on vacation and has family dinner. Well, that's probably their secret sauce for such a long and happy marriage.
Keisha and Justin is Blessed with 5 Beautiful Kids
Today, Keisha and Justin are blessed with five children namely Isabella (born in December 1994), Eva (born in March 1999), son Jackson (born in January 2002), and two twins Maya & Kaila (born in June 1997).
While most of the Chambers family remain low-key, there is one talent that is rising in the family. The 21-year-old Eva Chambers is the bass guitarist of a rock band better described by i-D as "The Rising Queen of L. A Garage Rock." To this date, the California Three-Piece has released three EPs, "Pinky Pinky", "Hot Tears", and "Turkey Dinner."
Speaking to i-D she revealed that she and her sisters started a band when they moved to L.A. And, this is when she knew what she wanted to do, and put her heart and soul into it.
The proud father Justin adorably shared a beautiful Instagram post about her daughter's achievement and congratulated his daughter and her bandmates.
In a quickfire Q/A session with the cast of Grey's Anatomy, Justin hilariously admitted that his kids don't think he is cool.
Asked about what his kids think about his acting chaps in the show, he in a playful manner said:
"When I started, they were kids so they didn't know much. But yeah they are happy because hey I pay their college fee."
During a 2007 interview with Good Housekeeping, the actor revealed that five kids were enough for them and instead of producing more babies, they adopted two rescue dogs. As of now, the Chambers family spends their time between Los Angeles, California, and Springfield.
Keisha, as a wife is very loving and caring. She gives full support to her husband Justin and is often seen sharing the red carpet together in many events. This is probably why Justin made the hard decision of leaving Grey's Anatomy.
Start of Justin's Journey from Model to Actor
Everyone has to start somewhere in their career. If you ask any celebrity, they will definitely tell you about some of their embarrassing gigs before hitting big in Hollywood. However, this wasn't the case for Chambers. He started as a model working for various fashion houses like Dolce and Gabbana, Armani, and Calvin Klein.
He then moved to New York City to pursue his love for acting. There he attended HB studio. His first screen appearance as an actor was in the music video "Ants Marching". After a number of auditions & his impressive portfolio of modeling, he eventually landed a recurring role in the 1995 soap opera, "Another World" as Nicholas 'Nick' Hudson. His performance recognition led to various exciting projects like "Wedding Planner", "Musketeer", and "Leo."
However, his biggest breakthrough came when he landed the role of surgical intern Alex Karev in the medical drama series Grey's Anatomy. For the role, he won various accolades like Screen Actors Guild Award, People's Choice Award, and Prism Award.
Keisha Chambers Before Meeting Justin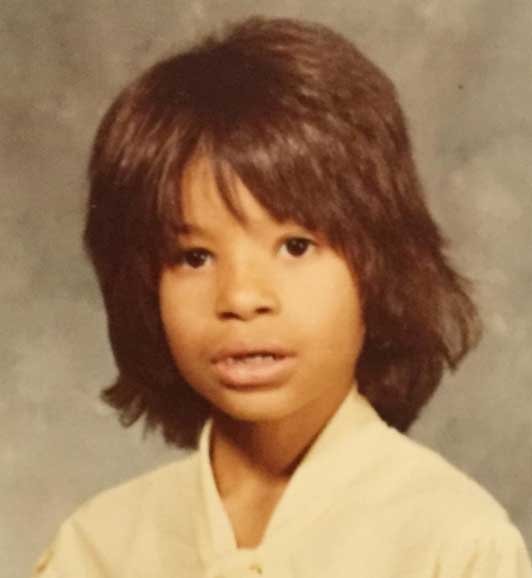 When you keep your private life knit tight as Justin and Keisha, you can't really find much about them. However, we know that Keisha was born in 1970 to a middle-class family. She is the only daughter of her parents and the youngest of three children. She completed her higher education with the help of her older brothers. They supported their parents in paying her tuition fees and other expenses.
As Keisha came into the public eye following her relationship with Justin nothing much is known about her prior life. Much information regarding Keisha's early life including the details of her immediate family members is missing from the media history.
But, we do know the fact that Keisha passionately wanted to work as a model from a young age. However, due to the dark complexion she could not. So, she decided to work at a modeling agency where she helped in training and grooming models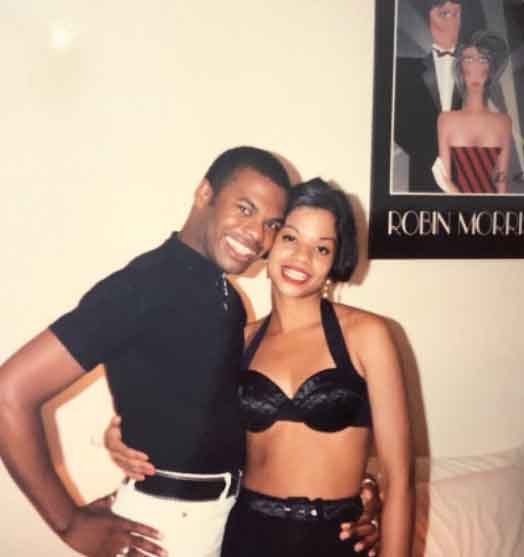 Though being a model was her passion, Keisha Chambers began her career as a modeling agency booker. She worked as a modeling agent for "Calvin Klein" before her marriage. As an agency booker, she used to match her clients with jobs as well as locate and contract the models. Additionally, she represented her agency as a public relations manager.
After marrying Justin Chambers, she quit the job and began working as her husband's manager. She takes care of his daily schedules and public appearances. There's nothing wrong with giving the credits of Justin's success to Keisha. Nowadays, she is better known as the wife of a famous personality Justin Chambers.
Keisha Chambers Net Worth
At present, Keisha hasn't revealed any personal source of earnings. She shares her net worth with her husband. Being the wife of an actor, she has a very lavish lifestyle. As of 2020, Justin has a net worth of $18 million, which is equally shared by Keisha.
Keisha and Justin own luxury cars like Porsche and BMW. They also own an unassuming pad located in East Village, Ageloff Tower. The house is registered under the name Keisha.
Well, everything looks bright and shiny for the couple and we wish them all the best. Make us fans jealous of the beautiful relationship you two have.