When two beautiful singers get together, sometimes they create beautiful music and when these two people are Tim McGraw and Faith Hill, sometimes they also create beautiful children. The family of the American country power couple Tim McGraw and Faith Hill are blessed with 3 beautiful daughters who all resemble their parents one way or another. Here in this post, we are specifically going to talk about their middle child; Maggie Elizabeth McGraw.
FAQ
How old is Tim's daughter Maggie Elizabeth McGraw?

22 years old (Born on August 12, 1998)

What does Maggie do?

Maggie has recently graduated from Stanford University with a degree in Climate Control. As of now, she is doing nothing to earn money.

Does Tim McGraw's daughter Maggie sing?

Maggie has a soulful voice just like her parents. During her college days, she was a part of a rock band. In 2018, during her parents' music tour in Ontario, she amazed the crowd with her beautiful singing.

Where does Maggie Elizabeth McGraw Live?

Maggie lives in Nashville with her parents Tim McGraw and Faith Hill.

How much is Maggie's net worth?

Unknown.
Maggie Elizabeth McGraw's Life Before Fame
The beautiful Maggie Elizabeth McGraw was born to American country singers Tim McGraw and Faith Hill on August 12, 1998. Her father Tim McGraw is known for songs like "If You're Reading This", "It's Your Love", "Live Like You Were Dying" and her mother Faith Hill has given hits like "Breathe", "It Matters to Me", "The secret life" and many more. She has an older sister Gracie and younger sister Audrey Mcgraw.
Her father sometimes calls her Maggie May. She along with her sisters are the granddaughters of famous baseball player Frank Edwin "Tug" McGraw Jr. who was a star pitcher in New York Mets and the Philadelphia Phillies. Being born into a wealthy family, Maggie has got everything she wanted as a child. However, her childhood was never disturbed by the stardom of her parents. They have raised Maggie out of the spotlight providing a normal childhood.
Maggie is Graduate of Stanford University
Maggie graduated from high school in 2016 and further went to Stanford University to study climate control. In an interview when asked Tim about the major subject that his daughter Maggie was going to take in college, he replied:
"Maggie is a free diver. She's always been interested in the ocean, so her primary interest is marine biology. She's just about to start college, and we'll see where it takes her. But that's always been her biggest interest."
She has recently graduated from Stanford University. Upon graduation, her proud dad Tim tweeted a sweet note for her that wrote:
We are so incredibly proud of you Maggie May. She graduated from her Masters' program at Stanford University this weekend and what a celebration. I have such admiration for her work ethic, her fierce love of her family, and especially her passion to make the world a better place. Go get 'em, my sweet girl. Proud Pop!!!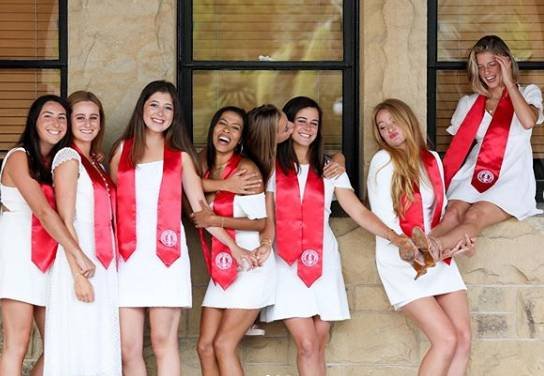 Maggie Loves Singing Just Like Her Parents
The middle child of Tim and Faith, Maggie often finds herself in the spotlight due to her strong resemblance to her mother, Faith Hill. As she is growing older, she looks more and more like her mother. The world got to know how much she looked like her mother when she accompanied her father in the 2016 CMT Awards. She also walked the red carpet of the 2016 AMAs Awards as her father's date. Also, she appeared in the Versace Show with her mother Faith where the duo looked stunning together.
Not only does she resemblances her mother, but she has also got a beautiful voice like hers. Faith Hill often shares videos of them jamming songs together on her Instagram. While Maggie turned 21, Faith shared a throwback video of herself and Maggie in the car together as they sang along Mark Ronson and Bruno Mars' "Uptown Funk".
In 2018, Maggie showed her singing talent during her parents' Soul2Soul tour in London, Ontario. Tim introduced her to the crowd saying his daughter has decided to sing a song for the big crowd. She wooed the crowd with her soulful voice and the crowd was amazed by her voice.
Moreover, Maggie had also joined a rock band while she was studying at Stanford. Tim has revealed in interviews that he tried to catch many shows of Maggie as much as possible.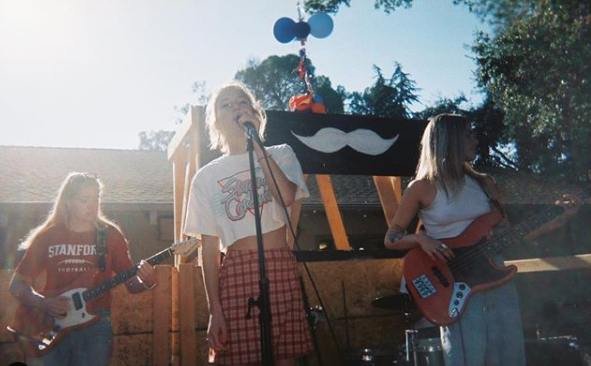 She Believes in Helping Others
Maggie McGraw is not only beautiful from the outside but she is incredibly kind and pure from the inside. She has a very giving heart and often volunteers for different social works. She accompanied her father for the launch of the 2016 Invictus Games in Orlando, Florida where she met Prince Harry.
These games are dedicated to celebrating the strength of the wounded warriors, shining the light on the holistic recovery and rehabilitation that occur through sport for the wounded, ill, and injured servicemen and women who participate in them.
Recently when Tim appeared in the May 13 episode of The Ellen DeGeneres Show he talked about Maggie's charity work. he shared how Maggie is helping out in Nashville during the Covid-19 pandemic through "Feed the Frontline." He said:
"Maggie's doing some work for a non-profit called Feed the Frontline. It's a national non-profit and she's organizing the one here in Nashville. She's doing a great job."
Likewise, she is also a huge animal lover. During the mother-daughter trip to Maggie's college, they had to stop many times as Maggie always jumped out of the car to help the animals they encountered. The trip had lots of car karaoke, unforgettable bonding moments, and ended with tearful goodbyes.
Is Maggie the Next Singing Star of McGraw Family?
Much like her other two sisters, Maggie McGraw has a beautiful singing voice and had duets with her father several times. But as of now, it does not seem like she is primarily focused on achieving any sort of singing career. Even if she did, undoubtedly a star would have been born.