Growing up in the early 2000s meant one could escape the bizarre era of MTV shows. One such show that rose to prominence and ventured out to become a franchise on its own is the American reality television series 'Jackass'. Over the two decades of its existence, the show's many sequels and spin-offs have catapulted its cast to overnight success.
One such cast member is the former professional skateboarder Brandon 'Bam' Margera. While his professional life included performing many risky and at times controversial stunts for entertainment purposes, what also garnered a lot of attention was his personal life which mainly focused on his failed relationships and his battle with addiction.
Talking about Bam's past relationships, one of the first people the public is most familiar with is his ex-wife Missy Rothstein. The childhood friend turned lover, Missy Rothstein, was married to Bam for almost six years. So what do we really know about Missy and what happened to her after their divorce?
Bam and Missy Were High School Friends
Melissa 'Missy' Rothstein was born on June 3, 1980, in Springfield, Pennsylvania, USA. She attended West Chester East High School where she supposedly met Bam Margera for the first time. While they probably did not get involved with each other romantically during that period, we can be certain that they knew each other for a very long period.
After graduating from high school, Missy went to Penn State University and got a degree in communications.
They Reconnected After Bam's Previous Relationship Ended
While Missy was pursuing higher education in university, Bam Margera was making videos of himself and his friends skateboarding and doing stunts that would eventually lead him to become a cast member of Jackass. During this time, he was also very deeply involved in a romantic relationship with Jenn Rivell. The couple was engaged and appeared to have been living together as seen in various episodes of 'Viva la Bam'. However, they called off their engagement and Bam even filed for 'protection from abuse' from Rivell after she broke into his house.
Following the separation of Bam and Jenn, Bam reconnected with Missy and the two quickly started to move forward in their relationship. In 2006, Bam proposed to Missy and the couple decided to get hitched as soon as possible.
Missy Even Got a Tattoo to Commemorate Their Marriage
After getting their marriage License, Rothstein and Margera went to X-Treme Ink Tattoo Parlor to seal their wedding memory with permanent ink. She got a tattoo of the number 313 behind her lower lip after their engagement. The number 313 is the area code of Detroit where the couple bought their wedding bands.
On the other hand, her then-husband Margera got a tattooed 'Dr. J', the nickname of the legendary basketball player Julius Erving behind his lower lip. Rosthstein was really confused by his choice and asked how was even related to their wedding. She showed a little bit of dissatisfaction.
Bam and Missy's Unholy Union TV Series Chronicled Around the Couple's Wedding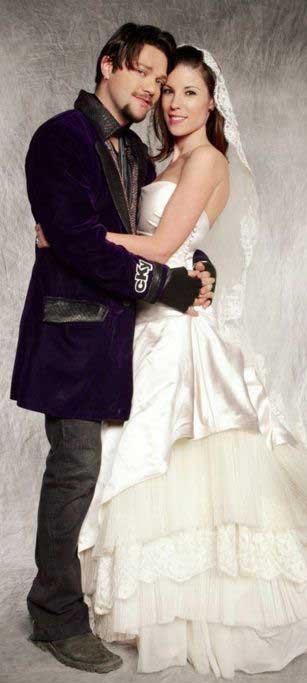 On February 3, 2007, Missy and Bam got married in downtown Philadelphia in front of their 350 friends and family. The events leading up to the wedding became a crucial part of the 9-episode-long MTV series 'Bam's Unholy Union' that aired from January 30 to April 3, 2007. The series circled around the couple going through different stressful wedding plannings like searching for a venue, getting invitations ready, bridal showers and many more while also including the classic Jackass stunts throughout the series.
Despite the issues, the wedding went on smoothly and the couple went to Dubai for their honeymoon. A year later during his appearance on LA Ink, Margera told Kat Von D about the damages incurred on his wedding that totalled about $13000. He said:
"I was kind of ready for it, though. I was like 'I am inviting the Jackass crew. If something doesn't get broken then that's not right."
Missy continued to be a part of her Husband's Other Projects
Since reality TV was a huge part of her husband's career, Missy would frequently appear in many of his productions. To name a few, she appeared in shows and videos like Firsthand (2005), Viva la Bam (2005), Jackassworld.com:24 hour takeover (2008) and Where the #$&% is Santa? (2008). She also got an opportunity to work as an actress on projects like Haggard (2003) and Minghags (2009). Since 'Bam's Unholy Union' is centred around her wedding with Margera, she had a really big role in that particular series.
Missy would Always Worry About Bam
With the type of content the Jackass crew made, anyone near them would fear for their health and safety. Missy was the same. She would constantly worry about dangerous situations her husband would be in and always hoped for his safety. In an interview with Stuff Magazine, Missy said:
"I'm a worrywart. When they were filming Jackass number two, I just told him, 'Don't even tell me what you have planned for the day. Just call me at the end and tell me you're alright.'"
There was even a time when Missy worried about being a young widow since her husband was always doing some risky stunts. She remembered the day when her husband injured his head during a film shoot.
"Last year he was filming, I think it was Cribs and he did a flip of a car into a moat. He split his head open, and I had to rush him to the hospital. He got 12 staples in his head. I'm always nervous right before he does a big stunt, but I'm not allowed to baby him or run over and make sure he is okay."
Bam's Alcohol Addiction Caused Cracks between Missy and Bam's Relationship
For a while, it seemed that Missy and her husband Bam would have a happy marriage but soon after their honeymoon period ended their relationship started to see cracks. One of the main reasons was Bam's alcohol addiction. Apparently, it was so bad that one time in July 2009, after consuming an Ambian during his four-day alcohol binge, he was taken to hospital by paramedics and state troopers when Missy called 911 for help. 
Following this incident, the couple started to seek marriage counselling twice a week. Bam revealed to TMZ that Missy thought he had a 'split personality like Jekyll and Hyde'. It also did not help their marriage when Bam was reported to allegedly have extra-marital affairs. This became the last straw for Missy to not stick around with him anymore.
Bam's Infidelity was the Reason Behind their Divorce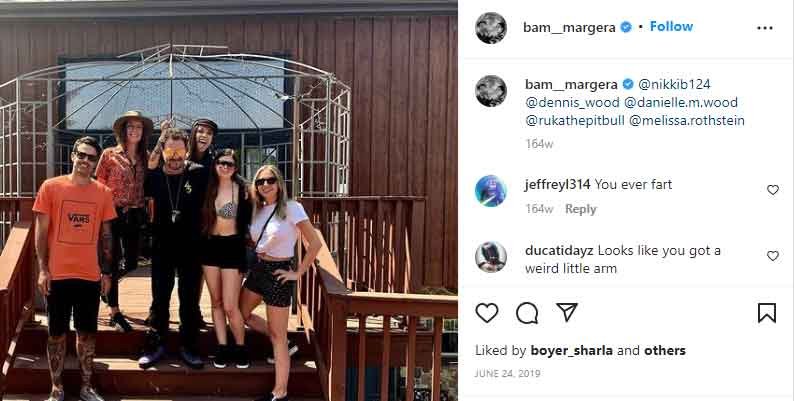 During his 2010 interview with Howard Stern, Bam sort of revealed that he was having extra-marital affairs. And to the surprise of many, Missy seemed to be aware of such infidelity with Bam going as far as saying she knew about his girlfriends in San Francisco and West Chester. At that time, the couple were already living separately and only met once a week. This is the show where he also introduced Stern to 'Julia Gulia,' a friend he seems to hang out with quite often.
The divorce proceedings of the couple were messy and lengthy. After filing for divorce, the settlements were finalized in November 2012.
Where is Missy Rothstein Now?
After her divorce from the stuntman, Missy slowly distanced herself from the attention that came with being associated with a celebrity. She is known to be working as a photographer. Apart from this, we have no new information regarding her life after the divorce. However, it seems that she is still on good terms with her ex-husband Bam and even his new wife, Nikki as they sometimes post photos and videos of them hanging out.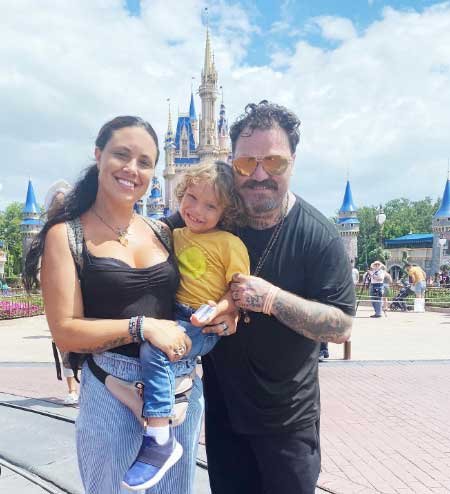 Talking about Bam Margera, following the divorce, he married Nicole Boyd in Reykjavik, Iceland. On December 23, 2017, the couple welcomed their first child, a boy who is named Phoenix Wolf. Bam has also continued to struggle with drug and alcohol addiction. As of 2022, he is seeking help with the help of his friends and family.
As for Missy Rothstein, even though her love story with Bam Margera ended tragically, we hope that she found the true happiness she yearned for.