Having appeared in over 100 films and television shows throughout his 3 decades-long careers, late actor John Ritter had undoubtedly cemented himself as one of the most successful actors in Hollywood. Following his untimely demise in 2003, his family and many of his co-stars and fans alike were left heartbroken. And today his legacy has been carried on by his children.
While his sons from his first marriage, Jason and Tyler Ritter are following their father's footsteps in acting, it's his only child from his second marriage to Amy Yasbeck, who created quite a buzz in the media. The couple's daughter Stella Ritter transitioned into a male and now goes by the name Noah Lee Ritter. So who really is Noah Ritter and what more do we know about them?
Noah was Assigned Female at Birth
Stella Ritter was born on September 11, 1998, in Burbank, California, the USA as the only child of late actor John Ritter and actress Amy Yasbeck. At the time of Noah's birth, the gender assigned to them was female, so they lived most of their early life as Stella Ritter. As a child of famous parents, Stella would accompany her parents to different events and be often photographed alongside them.
Noah is the Youngest Among John's children
Noah's father was previously married to actress Nancy Morgan from 1977 to 1996. During that period, the couple had three children. Their children Jason, Carly and Tyler were born in 1980, 1982 and 1985 respectively. After separating from Nancy, John married Noah's mother and a year later Noah was born.
Noah's siblings are all living very successful life. The eldest brother Jason is a successful actor having acted on shows like 'Joan of Arcadia, 'The Event', 'Gravity Falls' and 'Raising Dion'. He also received an Emmy nomination for his recurring role as Mark Cyr on the NBC Parenthood series.   
The eldest sister Carly became a folk and country musician. In 2013, she released a self-titled debut album through Vanguard Records. Recently in 2020, she dropped her single titled 'I've sold my saddle for an old guitar'.
Noah's second brother, Tyler is also an actor. While he might not be as successful as his older brother Jason, he has quite a few impressive acting credits under his belt. He landed his first starring role in 2014 on the sitcom 'The McCarthys' playing the character of Ronny McCarthy. He has also appeared in shows like Freeform's 'Young and Hungry' and CW's 'Arrow' and guest starred in 'Modern Family' and 'Grey's Anatomy.
Noah was only Five Years old at the time of John's death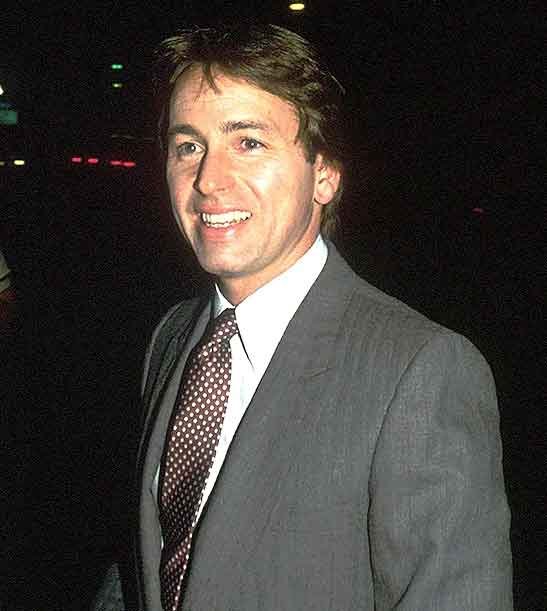 On September 11, 2003, during the rehearsals of the sitcom series '8 Simple Rules… for Dating My Teenage Daughter' on Walt Disney Studios lot in Burbank, California, Noah's father John Ritter experienced problems with his heart and was rushed to the hospital. The actor was firstly misdiagnosed with a heart attack that later turned out to be an aortic dissection. Later he was pronounced dead.
The day when John Ritter died was Noah's birthday and they had just turned five years old. Noah might have only faint memories of their dad but those moments must be very precious to them.
Noah's mother fought the legal battle on behalf of John's children
Following the death of her husband John Ritter, Noah's mother Amy Yasbeck filed a $67 million wrongful death lawsuit on behalf of herself and the four children of Ritter, against doctors involved in the treatment of the late actor. The actress said the trial was much more than just money and that the doctors missed signs of her husband's condition until it was too late to save him. She said:
"You can't treat my kid's dad for something and kill him in the process. I think the money will show how angry the jury will be about what happened to John and what could happen to them."
Multiple defendants settled out of the court for a total of $14 million including Providence St. Joseph Medical Center, whose settlement total accounted for $9.4 million.
Noah Has Worked in the Industry as a Child Actor  
Being the child of famous people certainly helps. For Noah, when they were still going by the name Stella, they got multiple opportunities to work in the entertainment industry. The IMDB page that still lists them as Stella Ritter has quite a few credits under their name. Stella has worked as an actress and composer for projects like 'This is my friend' (2007), 'The Namazu' (2012) and 'Hannah lost her smile' (2013). As of now, they have taken a break from acting.
Stella transitioned to a Male on his 18th Birthday
Turning 18 became quite a memorable time for Stella Ritter. This was when Stella decided to fully transition into a man. Stella started the hormone therapy and as a result, started growing facial hair. And then Stella changed her name to Noah Lee Ritter and started living as a man. His decision to transition was greatly supported by his mother and siblings. A source close to the family explained:
"John would definitely have approved of whatever Stella wants to. He loved her so much."
Noah likes to Keep a Low-profile
After the transition, Noah has been laying low for the time being. Noah has private all of their social media accounts and opted for a low profile. This might be a decision to protect himself from all the online scrutiny and accommodate better mental health. We can only hope Noah is happy and live every moment of the ongoing journey with his newfound pride.