For over three decades, Mel and his ex-wife Robyn were Hollywood's IT couple. The couple shared numerous red carpet together and seemed like nothing could come between them. However, 31 years together and seven kids after, the couple called it quits in 2011.
Born on 15th September 1960 in Adelaide, Australia Robyn Moore Gibson previously known as Robyn Denise Moore is predominantly known as the ex wife of Hollywood's icon, Mel Gibson. She is a former dental nurse, voice-over artist and Television Personality by profession. However, it wasn't her profession that made her hog the limelight. It was her relationship with actor Mel Gibson that got her all the attention.
But did you know Mel isn't the only one who is in the acting business? Her father Stephen Vincent Moore is an accomplished english actor and director. May be that's how Robyn and Mel found a common ground.
How Did Robyn Moore and Mel Gibson Meet?
The story of Robyn Moore Gibson formerly known as Robyn Denise Moore and Mel Gibson dates back to the 1970s. Mel was a struggling actor when he met Robyn. As per sources, Mel and Robyn first met in Adelaide in 1977 when Robyn was working as a dental nurse. As soon as Robyn met Mel, he moved in with her in her shared apartment whose rent cost around $30 per week.
While living together, they eventually fell for each other and the duo started dating. She was only 22 years old when she started dating the actor.
The Duo Got Married after Dating for a Couple of Years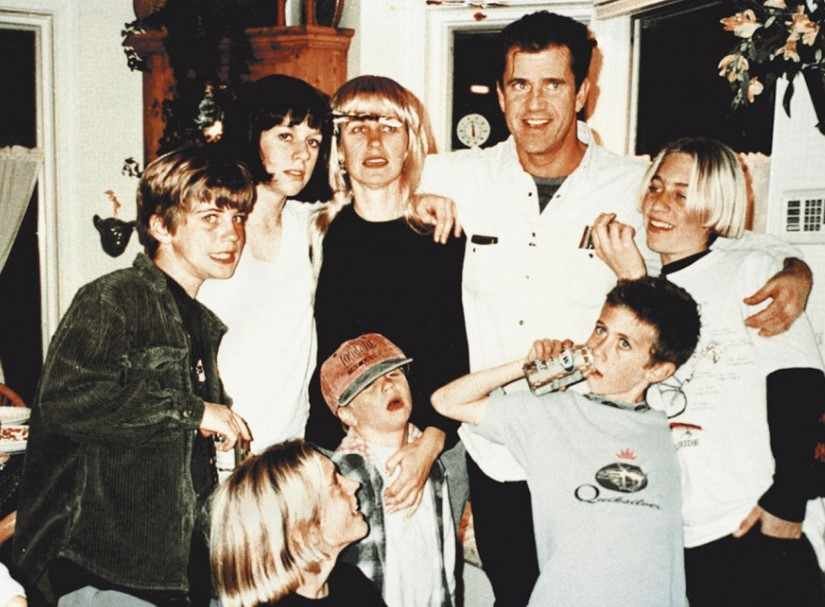 After two years of dating, the duo got married on June 7, 1980, at the age of 24 years. Their wedding ceremony was held at a Catholic Church in Forestville in presence of close friends and family members. Mel was still trying to make his career in Hollywood, while Moore worked as a dental nurse when they got married.
As soon as they got married, they went on enlarging their family and welcomed seven kids together. They are parents to one daughter and six sons namely Hannah, Christian, Edward, William, Louis, Milo and Thomas Gibson.
Robyn Saved Mel From Self-destruction
Mel witnessed massive success in his career after his movie Mad Max got hit at the box office. It became too hard for Mel to digest the fame that came his way. As a result, he developed a drinking habit which almost ended his career. Mel even got arrested in a DUI case in 1984.
After repeated incidents like these, Moore threatened to leave him if he didn't stop drinking. Responding to her warning, Mel joined Alcoholics Anonymous in 1991 and finally gave up his drinking habit which eventually saved his acting career.
Robyn Served as a Voice Artist and Television Personality
As soon as she got involved with Mel, Moore became more familiar with the entertainment industry. After getting married, she switched her career from dental nurse to voice-over artist and TV host. During her career, she has voiced many television and movie cartoon characters. One of her notable works as a voice artist includes the animated series, Blinky Bill. Likewise, she also hosted her own political satire radio show "How Green Was My Cactus" in 1986.
Though she worked in Hollywood as a voice-over artist and television personality, she has always been popular as the wife of actor Mel Gibson throughout her life.
Calling it Quits After Three Decades: Why did Robyn and Mel Divorce?
Mel Gibson and Robyn's marriage was considered one of the strongest marriages in Hollywood. But, unfortunately, the duo decided to part ways after thirty years of togetherness. In an interview with Evening Standard in 2002, Mel admitted that his marriage wasn't always perfect. He said:
"The whole relationship thing is tough, any time. I have been married for 22 years and people don't go that far these days. It doesn't happen. You are going to get ups and downs and you're going to get days when you really want to strangle each other. This is just going to happen. Every time that happens and you go through a dry spell and in 22 years that happens a lot when you come out the other side you are just so much better at it."
Their deteriorating relationship took the ugliest turn in August 2006 when Mel was arrested for driving under the influence of alcohol. As per reports, Robyn started living separately after the incident took place. After three years of living separately, Robyn filed for divorce in 2009 citing irreconcilable differences.
Many assumed that Mel's infidelity with Oksana Grigorieva was the major reason behind their separation and she filed the case after realizing that Oksana was pregnant with Mel's child. However, none of them came forward and talked about their divorce. In fact, the duo issued a joint statement requesting everyone to give them privacy.
In the legal papers submitted in the court, Robyn sought spousal support and joint custody of their son Tom who was just 10 years old then. After two years of battle, their divorce was finalised in 2011. Mel paid a massive amount to Robyn as a divorce settlement.
Robyn's Divorce with Mel Came With a Hefty Price Tag
Mel's divorce from Moore is one of the most costly divorces in the history of Hollywood. The Californian court ordered Mel to pay half of his worth amounting to $450 million as a divorce settlement to the former dental nurse. In addition to that, the court also ordered the actor to pay half of his income earned from his movies to Robyn Moore.
Robyn Was Already Exposed to Showbiz Before Meeting Mel Gibson
Robyn was born in Adelaide, Australia to parents Stephen Vincent Moore and Barbara Mognaz. She is an elder sister to Guy Moore and Hedda Moore. Unfortunately, her parents got divorced when she was young. Growing up, she had already gotten the taste of the limelight as her father was an English actor known for his roles in British television.
He is known for his appearance in projects like The Queens Nose, Merseybeat, The Secret Diary of Adrian Mole and many more. Apart from the TV shows, his credits also include movies like A Bridge Too Far and The Boat that Rocked.
Robyn is still on Talking Terms With Her Ex-husband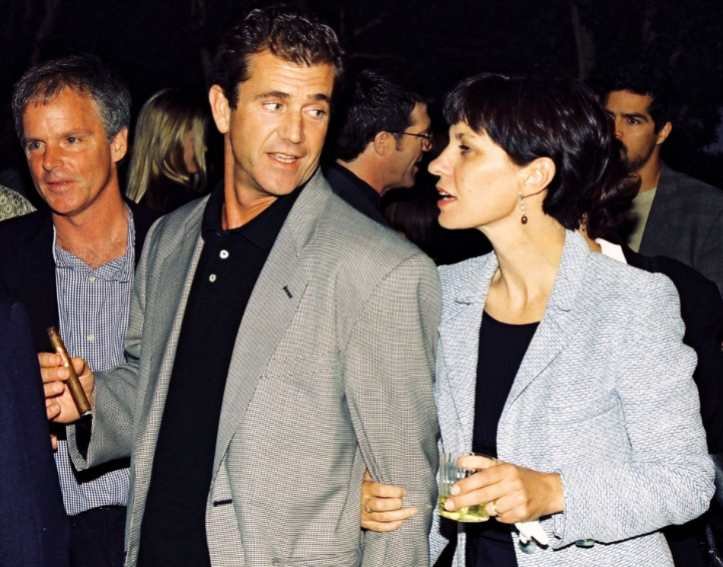 Even though she has parted ways with Mel, she still maintains a healthy relationship with him. She showed her support for Mel in 2010 when he was accused by his ex-girlfriend Oksana Grigorieva of hitting her while she held their nine-month baby. As reported by People, taking a stand for Mel against the allegations of physical abuse, Robyn gave her statement that said:
Mel never engaged in any physical abuse of any kind toward me before, during or after our marriage. Mel was a wonderful and loving father.
As per sources, Robyn felt the need to speak in order to protect her family and kids as she wanted o make sure there was no speculation about what happened within her family. Apart from this, the duo also reunited for celebrating the 10th birthday of the formerly conjoined twins Maria de Jesus and Maria Teresa Quiej-Alvarez in the hills of Malibu. Both of them shared a special connection with the two girls whose skulls were separated by the surgeons at Mattel Children's Hospital at UCLS Medical Center in August 2002.
Moore Believes in Giving Back to the Community
Moore is a humanitarian who believes in helping others. Apart from working in the entertainment industry, she is a philanthropist and has been actively involved in fundraising programmes. During her active days in Hollywood, she raised $14000 for a charity event through one of her TV commercials. Likewise, she is also associated with 'Make a Wish Foundation' which works for the well-being of children.
Life After Divorce
Robyn rose to fame following her relationship with the actor. As soon as she broke her relationship with Mel, she disappeared from the entertainment world. She recently came into the limelight when she listed her Malibu beach house for sale in February 2021 for $32 million.