Age is just a number. We have heard it many times and also seen many relationships lead by example. One of the shortest but cutest relationship was of Patrick Dempsey and the late Rocky Parker. Dr. McDreamy who has been killing many women with his elegant charm and personality fell head over heels for women who were 26 years older than him.
Amid the 26 years gap, the actor and his partner Parker did make it work. Unfortunately, it didn't last long enough to see a happy ending. The couple parted ways after just 7 years of marriage. Then, at the age of 74, she passed away leaving a sour taste in the mouth for our fans.
In this post, we are remembering the actress, model, director, and coach Rocky Parker who lived it all her way being true to herself. From her humble beginning to how it started with Dempsey, we got you covered.
FAQ about Rocky Parker
How did Rocky Parker die?

She died at the age of 74 by Lung Cancer. She used to smoke cigarettes a lot which could be the cause of her demise.

How did Patrick Dempsey and Rocky Parker meet?

Rocky met Patrick during the production of Brighton Beach Memoirs. Dempsey played the role of a teen and Rocky played as his aunt. He was 18 and she was 44 at the time of shooting.

How many children does Parker has?

Three children: Corey Parker (54), Noelle Parker (48), David Parker (60).

Does Rocky and Patrick has a child together?

Apparently not. Rocky was a mother of three but they were all from her previous relationships before Patrick.
Early Life of Rocky Parker
Rocky Parker was born on February 26, 1940 as Rochelle Parker. Her middle name is Natalie. She was born to parents Bernard Parker and Shirley Parker in Brooklyn, New York. Her mother Shirley is an actress known for Mission Mars and The Minx.
She spent most of her childhood days in Hopkinson Avenue, where everyone living on her block was her family. Her family moved to Bayside, Queens in 1949. She then went to Martin Buren High School in Queens. There's no information regarding whether she further continued her education or not.
Rocky Parker's Journey Into Acting?
When your surrounding is jam-packed with celebrities, it's obvious that you will pick up its traits. This is exactly what happened with Rocky. Literally, everyone around her was either a celebrity or had an affiliation with the industry. This led young Rocky to garner interest in showbiz and eventually, she ended up becoming an actress and model. But, how did she
When Rocky was seven years old, her aunt Ida who worked at Movie Star Slips would bring her model clothes, pajamas and things to try on. She then would clad in those costumes and feel like a little movie star. Her aunt also took her to watch Broadway shows around the city. Watching those actors in the stage and trying those dresses made her realize how passionately she wanted to be in the entertainment industry. This is where she knew what she wanted to do in her life.
She then auditioned for High School Performing Arts in Manhattan and got selected. Unfortunately, her mother denied approval, as her family was living in Bayside, and she had to travel daily on the train to Manhattan. She had to let go of the opportunity, however, she didn't step back and began her career at the tender age of 17.
Rocky Had a Promising Career in Hollywood
Rocky started her career in the showbiz industry as a mode. She began modeling for magazines like True Romance in the '50s. Also, she did a lot of print ads. She was a part of the Virginia Slim Campaign You've Come A Long Way Baby. After gaining some fame by her modeling assignments, she started doing plays in the '60s.
Rocky did her first play with the company named "The Company" where she played Imposters Imposter by Susan Batson. She then acted in theater dramas like What's So Beautiful About A Sunset Over Prairie Avenue?, Miss Julie, The Last Chord, Chuck Gordon, and many others.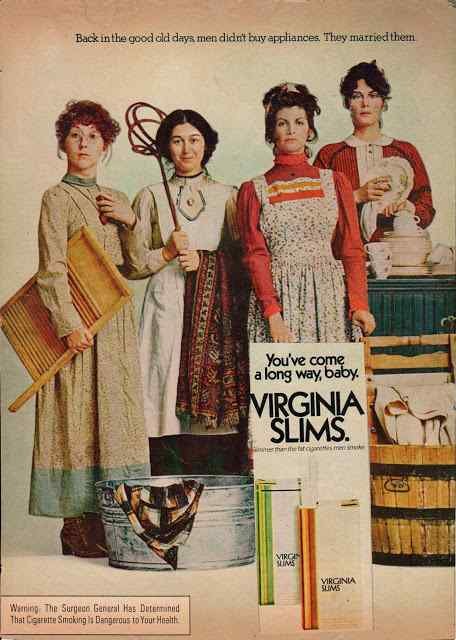 Parker finally made it to Broadway with the show The Survivor with David Marshall Grant and Zeljko Ivanek. Then she got Brighton Beach Memoirs directed by Neil Simon. The project turned out to be her biggest breakthrough. Her acting credits include movies like Boxing Helena, Can't Buy Me Love (1987), Happy Together (1989), and In the Mood (1987).
Apart from acting and modeling, she has also co-directed and written a movie named Ava's Magical Adventure in association with Patrick Dempsey. The movie was released in 1994.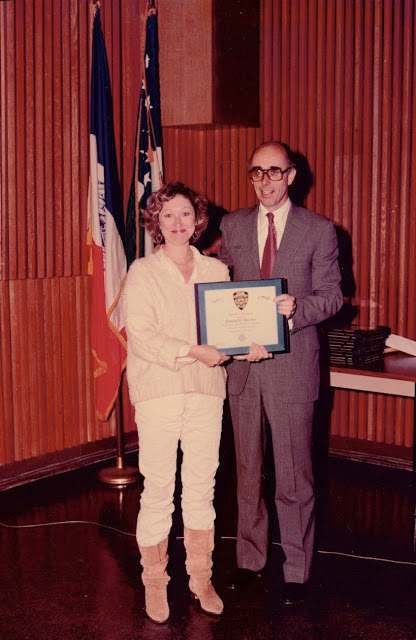 Besides, she has also worked as a coach on 75 television and movie sets. Rocky had coached many actors like Joan Chen, Little Richard, Kelly Preston, Heather Thomas, Brad Garett, and the list goes on.
How Did Rocky Parker and Dempsey Meet?
Rocky Parker met Patrick Dempsey in 1984. Rocky was 44 years old and Dempsey was just 18 when they crossed each other's path for the first time. They first bumped into each other during the production of the play Brighton Beach Memoirs. Patrick played the role of a teen while she played his aunt in the play. The duo started spending more time together after the rehearsals.
She used to give him career advice on acting and they talked after the show. During that time, Rocky helped him to build his career and she started working as his manager. They soon developed feelings for one another and got into a committed relationship.
Their Relationship Turned into a Failed Marriage
After making intense romance for three years, they exchanged vows on 24th August 1987. They kept their marriage a secret for two years due to extreme age differences and they wanted to avoid controversies. Parker already had three children older than Dempsey.
The duo was happy in their marital life supporting each other and trying to minimize each other's flaws. They together attended NYU film school. Patrick's career started blooming. But, unfortunately, his relationship with Rocky got deteriorated. Their marriage lasted for seven years until when Parker filed a divorce case.
Rocky Was Already Married Twice Before Meeting Dempsey
Marriage was never a happy sailing boat for Rocky. She got married three times and was heart-broken three times too. On August 21st, 1958, she got married to her first husband Sheldon Leonard Stein. Then, at the age of 19, Rocky gave birth to her first child, David Alan on August 14, 1959. However, David couldn't have a normal childhood as his parents parted their ways shortly after his birth.
After her broken marriage with Sheldon, in 1964, she was again married to a man named John Hass. Soon after, she gave birth to Corey Parker Hass from her courtship with Hass. But, the joy didn't last forever for Rocky.
Unfortunately in 1968, Rocky became a widow after John passed away. Rocky then got hitched to Patrick Dempsey, a guy 26 years old younger than her on August 24th, 1987.
She was 47 and Patrick was just 21 years old when they got married. Prior to getting married to Parker, she was in a relationship with a man named Nick Ferri. On December 25th, 1979, she welcomed her third child, Noelle Parker, with Ferri although they were unmarried. It seems as if the thing 'marriage' wasn't for Parker at all.
Why Did Rocky and Patrick Call it Quits?
Parker's marital life with Dempsey started seeing cracks in early 1992. As the duo couldn't find any way to save their relationship, they filed for divorce. Their divorce was finally finalized in 1994 after a gruesome and lengthy divorce battle.
When the battle was on, she made accusations against Dempsey of physical and mental torture. As per 'The Sun' she accused him of beating her on the sets of his movie 'Can't Buy Me Love'. Parker alleged that he had beat her so badly that she later developed arthritis. She said:
While we were on the set of his movie Can't Buy Me Love, he beat me because he claimed he wanted to see what it was like to beat up a woman. I now suffer from arthritis in my hand from where Respondent injured me.
However, Patrick denied all these allegations. The court also didn't find any proof against Dempsey. After an ugly and lengthy divorce battle, the court granted them divorce in 1994. Later on, Rocky withdrew her allegations against the Grey Anatomy's star in 2006.
Like Rocky, Patrick also moved on in his life after suffering through a failed marriage. Patrick then got married to Jillian Fink after the divorce.
Rocky Parker's Death: How Did She Die?
Parker died at the age of 74 on April 19, 2014, battling Stage 4 cancer on the lungs and throat. She smoked cigarettes since she was 18 years old which resulted in cancer. As per her last wishes, her ashes were spread over the Pacific Ocean near her home in Santa Monica. 
Rocky's Children are living a successful life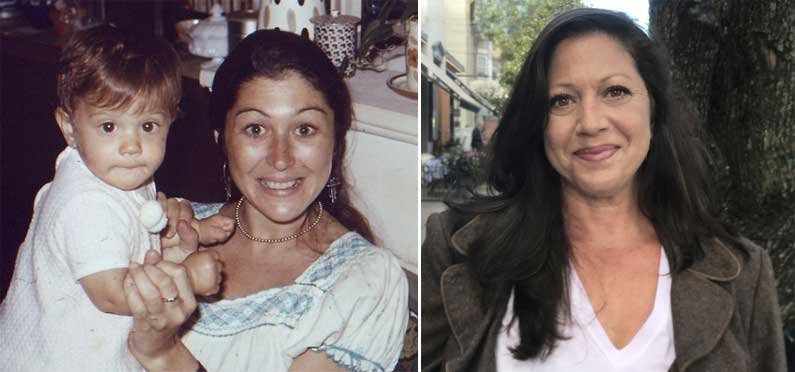 Rocky Parker had three children with three different relationships. Each one of them has been living a happy and successful life. During their early days, all three of them were pursuing a career in acting in films and TV but eventually branched out to find success in their respective fields.
Rocky's eldest son David Parker has also worked as an actor and has about 40 credits under his belt. Some of them include 'Sister Act' (1992), 'John Doe' (2002-2003), Fantastic Four (2005), Criminal Minds (2006), ER (2007), Shark Swam (2008) and many more. After 2011, David has not approached any acting jobs.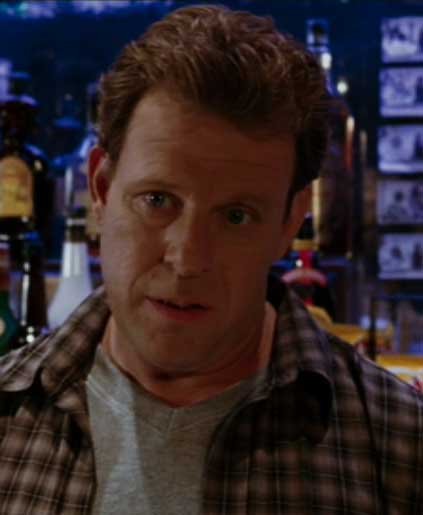 The second son Corey Parker is probably the most recognisable among the siblings. He has appeared in a bunch of acting roles for movies such as 'Friday the 13th: A New Beginning' (1985), 'Willy/Milly' (1986), 'White Palace' (1990) and TV including 'Thirtysomething' (1989-1990), 'Broadway Bound' (1992), 'Flying Blind' (1992-1993), 'Love Boat: The Next Wave' (1998-1999) and many more over the course of 40 years of his acting career. He is also an acting coach and has worked with BGB Studios as a teacher. As for his personal life, he is married and has children however they are mostly out of the limelight.
The youngest sibling Noelle Parker also started acting from a very young age appearing in a 1983 TV movie 'In Defense of Kids'. She is most recognized as the character Harmony in the 1988 movie 'Ernest Saves Christmas'. Apart from this, she has appeared in multiple movies and TV shows including 'Beverly Hills 90210' (1990), 'Thirtysomething' (1991), 'Law & Order' (1991), 'Amy Fisher: My Story' (1992), 'Sisters' (1995-1996) and many more. Currently, she works as an acting coach and lives a peaceful life with her dog Stelly.