From the stardom of being the 90's movie goth princess to disappearing overnight following a shoplifting scandal and to finally making her acting comeback and starring in Netflix's hit TV show Stranger Things, Hollywood icon Winona Ryder's acting career has already spanned for over three decades. However, at the early stages of her career, not only everyone was intrigued by the projects she was taking but a huge part of that fascination revolved around her private life.
Of course, Winona's romantic entanglement kept her fans entertained however none of her relationships ended with marriage. Despite being in the public eye for the entirety of her heyday, she now prefers to keep her relationship low profile. Currently, she is in a very low profile relationship with Scott Mackinley Hahn.
Despite being in a relationship with the actress, Scott Mackinley Hahn has been successful in avoiding the limelight. Hence, to enlighten the unaware, we have tried to cover everything about Scott Mackinley Hahn-the boyfriend of Winona Ryder.
Scott is Younger than Winona: Age Gap Doesn't Matter
Looking at the pictures of the couple together, it is surprising to learn that Scott Mackinley Hahn is almost ten years younger than his girlfriend Winona Ryder. Scott is estimated to have been born around 1980 whereas Winona was born in 1971.
Either blame it on Winona who looks way younger than her actual age or Scott who has embraced his silver fox looks, but both of them definitely do not look their age.
Hahn is a Fashion Designer
A fashion designer by profession, Scott Hahn has many years of experience working with celebrities and clothing companies. Since 2001, he worked as the designer for apparel brand ROGAN alongside his fashion designer colleague Rogan Gregory. The brand focused mostly on denim.
As time went by, it became apparent that the process of producing denim was simply not sustainable. Hence, they explored new ideas for a more eco-friendly group. ROGAN on the other hand appears to have been inactive since 2013. 
In 2004, Scott and Rogan's attempt to create a sustainable brand became true with the launch of their environmentally friendly clothing brand Loomstate. Loomstate sells mainly minimalist and monochromatic clothes for both men and women. Fast food giant Chipotle is known to have their T-shirts as part of their staffs' uniform.
Besides these, Scott had also collaborated with U2 frontman Bono and his wife to co-found the now discontinued clothing brand Egan.
He believes in Sustainable Fashion
One of the reasons why Scott opted out of working for ROGAN was the company's lack of sustainability. During his talk with Fashion Etc, he said:
"The aesthetic results were art-based and sculptural, although the environment and business aspect were not sustainable."
The founding of his other clothing brand Loomstate was based around the idea of stepping into a more environmentally friendly world. In an interview with Time, he explained how the company came to be. He said:
"We found out how destructive conventional cotton farming is, so we made a brand just focused on organic cotton."
According to an article in the New York magazine, they are considered the OG of organic cotton T-shirts. Apart from this, Scott is known to make his stance clear regarding fast fashion and always promotes slow and sustainable fashion. In 2011, he also appeared as one of the judges in the competition 'Trim the Waste of Fashion' where discussions regarding realistic goals needed for the change in the fashion community were made.
Hahn & Winona Have Managed to Keep Romance Low-key Since Years
Despite having a lot of high profile past relationships with big-name Hollywood actors, Winona has been very private about her romance with Scott. It is known that they started officially dating each other in 2011. Since then the couple has been going strong. We often see Scott accompanying his girlfriend to red carpet events however little is known about their private lives.
Scott Lives a Lowkey Life in Shadow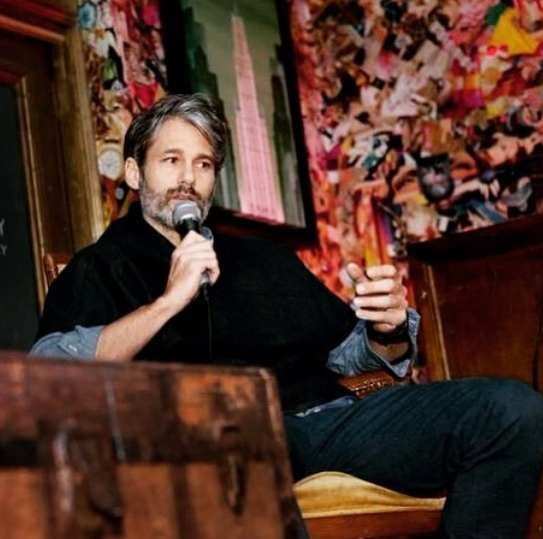 Scott Hahn is an extremely private person. He has very little social media presence. Despite being in a relationship with such a high profile actress, Scott does not enjoy being in the spotlight. He would rather go surfing or enjoy forestry than getting hung up on the internet.
Wedding Bells Might take a While to Ring for Scott and Winona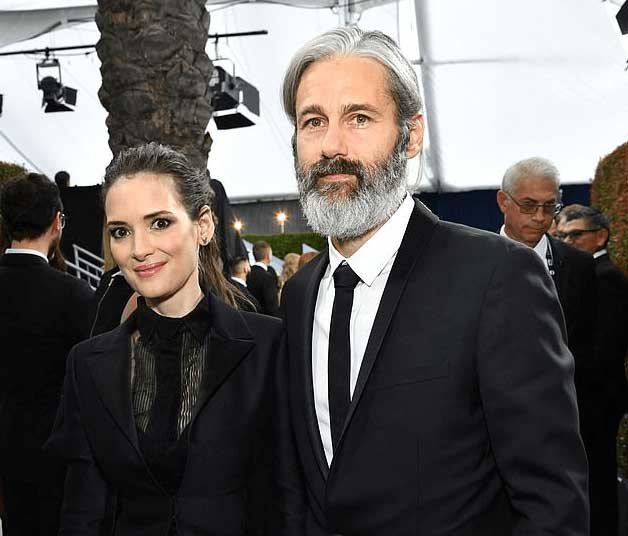 It is quite a feat that a Hollywood relationship today has managed to stay strong for such a long time. Perhaps it's because both of them like to keep things to themselves but everything surrounding their relationship has been such a mystery. However, the billion-dollar question that people are curious about is whether or not they will tie the knot.
In a 2016 interview with The Edit, Winona Ryder talked about why she has never gotten married. She said:
"I'm a serial monogamist. I was single for a while and dating and … I just didn't know how to do it." She continued "But Marriage? I don't know. I'd rather never have been married than been divorced a few times. Not that there's anything wrong with divorce, but I don't think I could do it if that was a possibility."
She added:
"When your parents are madly in love for 45 years, your standards are really high. But I've been happily with someone for quite a while now," she added.
When you read into her beliefs regarding marriage, it seems that the possibility of the wedding of Scott and Winona happening is highly unlikely. However, a source close to the couple has claimed that the actress is ready to be married. The source said:
"Winona feels so lucky to be on a hit show and in a loving relationship with Scott. They don't feel the need for a fancy wedding." 
Maybe both Scott and Winona are just not huge believers in weddings or perhaps Scott is just waiting for Winona to get divorced from Keanu Reeves. Whatever it is, one thing is clear that the couple will continue to stay strong for a long time.