Eminem is one of the finest rappers of the world who seldom talks about his daughters in his lyrics. The Slim Shady is a private person and hesitates to talk about his personal life in the media. But, when it comes to his children, he often shows his love for his daughters through his songs. We all know that Eminem has three daughters and one of them is Whitney Scott Mathers.
Who Is Whitney Scott Mathers?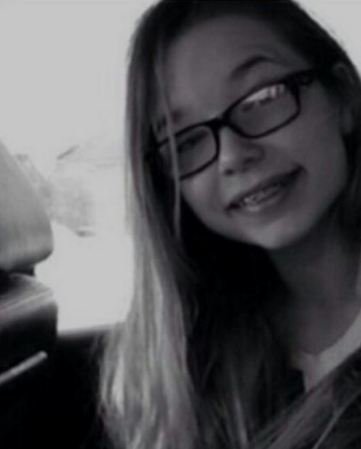 Born on 16th April 2002, Whitney Scott Mathers is known as the daughter of Eminem. She was born in St. Joseph, Missouri in the United States of America. The world believes or knows her as the daughter of Eminem, but the truth is that she is not the biological daughter of Eminem. Whitney Scott Mathers was born to mother Kimberly Anne Scott and her boyfriend Eric Hartter. She didn't get to spend time with him as he has been running with the laws. Eric Hartter is a professional tattoo artist. He has been reported to be involved in different criminal activities because of which he has been sent behind the bars.
Kimberly gave birth to Whitney when she was living apart from Eminem after the divorce. It is assumed that Kim was having an affair with Eric during her marriage tenure with the rap god. As a result, things got sour and Kim and Slim Shady finally parted their ways. On the other hand, Kimberly became a drug addict and had numerous appointments with the doctor. Eric was a criminal and Kim was not in the condition to raise Whitney. That was the reason why Eminem adopted Whitney.
Whitney Scott Mathers now lives with Eminem and his two daughters in the USA. She is blessed with two fathers and four grandparents. From Eminem's side, she has Grandmother Deborah R. Nelson Mathers and grandfather Marshall Bruce Mathers. Born to Eric Hatter, she has also grandparents Marie Hartter and Kathleen Sluck. The 16 years old is currently attending high school and is doing well. Eminem tries hard to keep her life private so that she can enjoy her childhood without any controversies and rumors.
Whitney's Relationship with Eminem
The foul-mouthed rapper portrays himself as a tough guy with no heart. But, when it comes to fatherhood, no man in the world can beat him. He proved that blood relationship doesn't matter as long as there is the heart-to-heart relationship. He has raised Whitney along with his biological Hailie and another adopted daughter Alaina. But he has never discriminated between his three daughters. In a rare interview, Whitney noted that Eminem was the best father ever she could get.
Eminem legally adopted Whitney when her mother was unable to raise her following her drug addiction and her biological father was a criminal behind the bars. Eminem has passed through a troubled childhood and he doesn't want other children to pass through the same situation. That's why he adopted Whitney so that he could make her future bright. He legally adopted Whiney Scott Mathers in 2005. This is what he said when he adopted her youngest daughter Whitney:
"I am in Love with that girl. She is so sweet and funny."
Eminem often mentions his daughters in his various songs. He tries being the best father to his three daughters and has left no stone unturned in raising them. Whitney has been mentioned in songs like "Going Through Changes". The lyrics notes:
"Hailie, this one is for you, Whitney and Alaina, too.

I still love your mother that will never change,

Think about her every day we just could never get it together."
Likewise, he has mentioned her in his song "When I'm gone", where he says:
"Hailie just smiles and winks at her little sister Almost as if to say…."
Hereby little sister, Eminem is referring to Whitney Scott Mathers. Through his songs, we can feel how much is Eminem is in love with his daughters.
Whitney Scott Mathers' Sisters
Whitney adopted the last name Mathers when she was legally adopted by Eminem in 2005. Since then she has been the heart of the Mathers family. Having adopted in the Mathers family, Whitney has two sisters named Alaina Marie Mathers and Hailie Jade Mathers.
Eminem adopted Amanda Marie Mathers known as Alaina in 2002. She is the daughter of his then-wife Kim's twin sister Dawn Scott. There is no information about Alaina's biological father. As Dawn was struggling with drugs, Eminem took responsibility and adopted her. Alaina was born on 3rd May 1993 in the USA. The 25 years old was raised under the shadow of Eminem's love. She is currently pursuing the degree on public relation at the University of Oakland. Amanda has inherited some of the traits of Eminem including making the distance from the media. She was raised by Kim and Eminem as they share the shared custody of their children. Alaina has a good relationship with her sisters Hailie and Whitney.
Whitney's Eldest sister Hailie Jade Mathers was born on 25th December 1995. The Christmas baby was born to Kim and Eminem before they tied the knot. Eminem gave his 100% to secure his child's future as he was struggling when Hailie came to this earth. He used to work for 60 hours a week as he didn't want his kid to grow up as he did. He immensely loves Hailie and does not hesitate to mention her name in his songs. The rapper has mentioned her in his songs like "Hailie's Song", 'Mocking Bird', "When I am Gone' and many more. She was the glue that helped Kim and Eminem hold their relationship a little longer. They gave a second chance to their on and off relationship for the sake of Hailie's life. However, things didn't work and we all know what happened then.
The only biological daughter of Eminem has warmly welcomed her adopted sisters Alaina and Whitney in her life. They share a great bonding with each other. Whitney is closer to Hailie than Alaina. They attended Eminem's show at the Governors Ball on June 2018 and stepped out at New York hand in hand to enjoy the sights of the city.
Whitney Scott's Dating Affair
Eminem has kept Whitney away from the media radar. Her personal life is still under the bridge where no light can fall. As she is just 16 years old, it is less likely she is in a relationship. Even if she is dating, we won't know as she is away from the gossips and rumors and is growing up under the shadow of father Eminem.
Whitney Scott Mathers' Net Worth
Being just 16 years old, Whitney is yet to accumulate wealth to contribute to her. But, her father has a net worth of $190 million. Being the daughter of a millionaire, she is living a lavishing life with her dad.