Being the wife of a famous personality is a plus point for someone who wants to shine in Hollywood. And Yvette Prieto has been the luckiest in this category. Yvette Prieto is married to basketball legend, Michael Jordan after he divorced Juanita Vanoy. Her popularity significantly rose after getting married to Michael.
However, Prieto was already making a name on her own prior she met Michael. But still, she is profoundly famous as Jordan's second wife. So who actually is Yvette Prieto?? Let's scroll down to know more about the wife of Michael Jordan, Yvette Prieto.
Who is Yvette Prieto?
Yvette Prieto was born in March 1979 in Cuba to parents Carlos Prieto and Maria Prieto. She lived with her parents in Kendall, South Miami. Prieto graduated from a local college with a degree in business management. Only this much information is available about her early life. She is yet to speak about her parents and her early days.
Modeling Career Was Never a First Choice For Yvette
Prieto after graduating from college worked at her father's office for a short span of time. She has also served a couple of Miami- based companies including Beet the LBS and Aqua Management. However, when Yvette became dissatisfied with the way things were at the company, she decided to quit the company for betterment.
Yvette Prieto then made her modeling debut. She started taking modeling assignments. And within no time she was able to establish herself as the desired model. She has worked with several popular brands and designers like Alexander Wang. Besides modeling and working for a business firm, she has also acted in the TV series Documentary 'Cuba: An Island Apart.'
Michael Jordan and Yvette First Met at a Club in Miami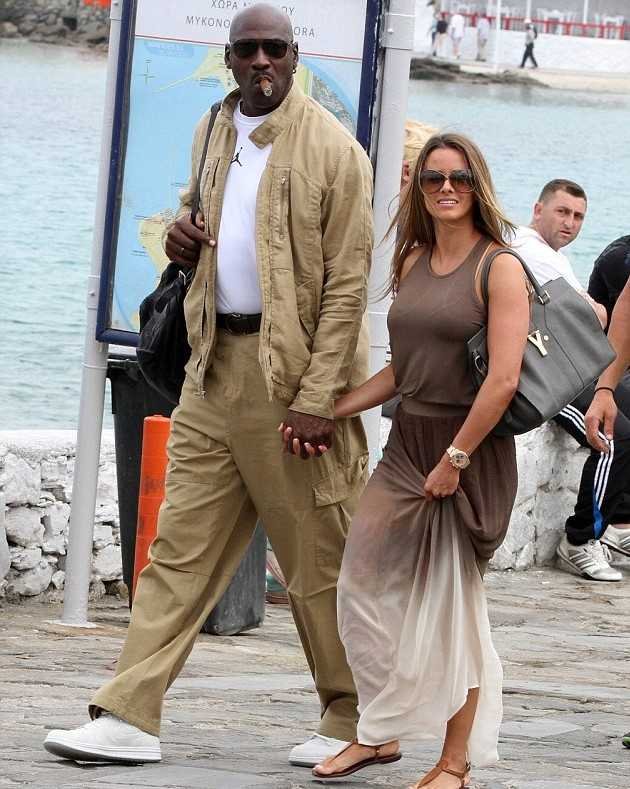 Jordan met Prieto exactly after two years of divorce from his first wife Juanita Vanoy. This divorce was placed in one of the most expensive divorces in American history. Forbes reported that the divorce reportedly cost him over $150 million, other sources put the figure at $168 million.
The story of Michael and his current wife Yvette Prieto began at a nightclub in Miami. They first met when they were dancing at the nightclub. They caught each other's eye and liked it at the first glance. The chemistry between the couple sparkled when they started seeing each other more often. The duo officially began dating in 2008.
After a year after dating, Yvette moved in with Jordan in 2009 at the 5500 sq. ft, house in Kendal, Florida. The two were in a live-in relationship for three years before Michael proposed to her on the auspicious occasion of Christmas Eve in 2011. The former NBA superstar got engaged to his long-time girlfriend while they were vacationing in Monaco. The engagement ring that MJ gifted to the model was supposed to have cost him seven figures.
Prior meeting Jordan, Prieto dated Charlotte Bobcats and Julio Iglesias, brother of famous singer Enrique Iglesias.
Signing a Prenuptial Agreement with Jordan
Yvette signed a $50 million prenuptial agreement with Michael before getting married. They took this step for their financial security. As per the agreement, if their marriage lasts for ten years Yvette will receive $5 million per year if they part ways. However, both mentioned to the media at the time that the day of their separation would never come. One insider told:
Michael loves Yvette but he won' t let that interfere with his common sense and his money like it did before.
The source further claimed:
She feels they have a strong relationship. She can't imagine that they'd ever split up. But she knows Michael was once a serial cheater just like his buddy Tiger Woods.
Prieto's Wedding with Jordan was a Lavishing Affair
The lovebirds tied the knot on 27th April 2013 at Bethesda by the Sea Episcopal Church, Palm Beach, Florida. The wedding was a big affair attended by 500 guests including Robin Thicke and Usher. He invested a whopping $10 million for their wedding ceremony. The photos of their big ceremony circulated all over the place and well wishes were given to the couple. The bride looked stunning wearing a sheath-style gown designed by J'Aton Couture.
Their reception was held at the Bears Club in Jupiter, Florida. The reception was honored by an additional 1000 guests including his friend Tiger Woods. Jordan's friend Robin performed at their reception for everyone. The venue was decorated with flowers and thousands of candles. The couple cut a seven-layer wedding cake to celebrate their big day.
The newlywed Yvette and Michael requested their guests to donate to charity instead of giving them wedding gifts. The couple even donated the flowers used in decoration at their reception venue to Jupiter Medical Center.
Despite the age gap of 15 years, the couple is living together happily and has given birth to two beautiful daughters.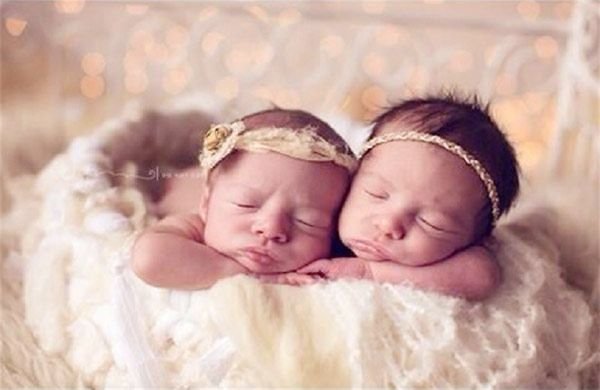 Michael Jordan and Yvette Prieto gave birth to identical twins on 9th February 2014 in West Palm Beach, Florida. They named their daughters Ysabel Jordan and Victoria Jordan. The news of their birth was confirmed by Jordan's manager. Speaking to E! News, he told:
Michael and Yvette Jordan are thrilled to announce that their identical twin daughters, Victoria and Ysabel, were born Sunday, February 9, 2014, in West Palm Beach, Florida. Yvette and the babies are doing well and the family is overjoyed at their arrival.
Prieto keeps her daughters away from the spotlight. The duo is normalizing things for their daughters as they raise them away from the limelight. Besides, Prieto is a stepmom to Jordan's three children named Marcus, Jeffrey, and Jasmine from his previous relationship with Juanita Vanoy.
How Rich is Yvette Prieto?
Yvette Prieto is the successful model and wife of Michael Jordan. She has almost achieved everything in her life. Her modeling career has earned her net worth of $1.5 million. Likewise, she shares a net worth of $ 1.7 billion with her husband Michael Jordan.