Let's be honest, we absolutely adore Samuel L. Jackson. One of Hollywood's most bankable stars doesn't seem to take a foot wrong with his roles. Whether it's playing the character of a flamboyant mobster or a cunning butler, Jackson has always been exciting to watch. In contrast to most of his roles, his personal life has always slipped under the radar. Although his personal life isn't that interesting, there are some bits that keep his fans like us off the feet. Speaking about personal life, one of the brightest sparks of his life is his daughter, Zoe Jackson.
Zoe Jackson is an American producer and director, known by some for her appearance in the American reality show Top Chef (2006) and Top Chef Duels (2014) as a field producer. She has also directed a short film called "Everything is Samuel L Jackson Fault." However, she is mostly in the news for being the daughter of one of the most decorated Hollywood couple Samuel L. Jackson and LaTanya Richardson.

Who is Zoe Jackson?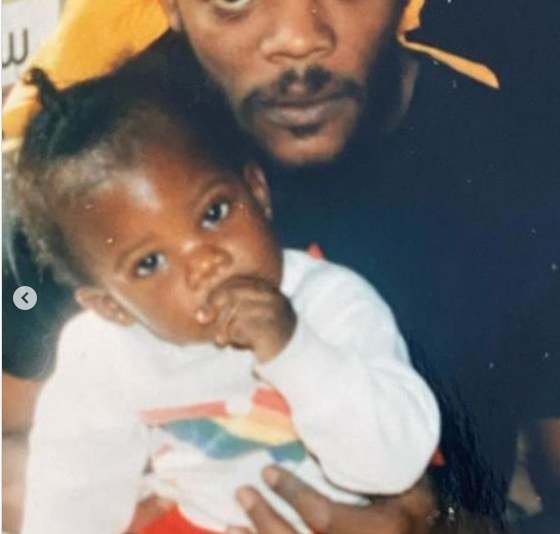 Born on 28 March 1982, Zoe Jackson is the only child of Samuel L. Jackson and LaTanya Richardson. Although not much is known about her educational background, her Linkedin profile suggests that she graduated from Vassar College, New York in May 2004. Further, she also has earned a degree in Culiniary Arts in 2006.
Both Samuel and LaTanya come from a hard background, so they ensured Zoe doesn't go through any hardship. In many talk shows, Samuel refers to her as the glue for his relationship with his wife. 
Being at the helm of stardom does come with perks as she was lucky to meet many influential personalities from a young age. In an exclusive video on the New York Times, she talked about an incident where she met Kurt Vonnegut at the age of 3.
Remembering just the mere shadows of the day, Zoe describes how an Einstein kind of looking guy swooped at a party and ran away with her. Sadly, the only thing she remembers about the novelist is his jokes which she deemed as strange but interesting at the same time. She acknowledges the fact she was honored to meet him and how she ended up reading his novels in her adulthood.
In another interview, she also revealed that Samuel L. Jackson was tough on her when she first started dating. Of course, she is his princess and would not want any boy to tamper her heart. 

Carrying Out the Legacy of Parents
Talking the talk and walking are two different things. And, when you have to walk under the shoes of someone like Samuel L. Jackson, it can be a tough ask for anybody.
Although Zoe hasn't hit a home run, she has done some notable works in the entertainment industry. Her career in the entertainment industry started from the first season of the American reality television series, Top Chef where she worked as a supervising producer and senior producer for 27 episodes (2016-2018).
Later in 2007, she also had a brief role in the movie "Too Saved" where she played Fred's girlfriend. She also worked as the production assistant in the documentary "Return to Mexico City". She also directed an episode of Everything is Samuel L. Jackson's Fault in 2013 featuring her father which you can easily find on the "Funny or Die" Youtube channel. 
She has also worked as co-producer of season seven of the dance competition show So You Think You Can Dance. Apart from her behind-the-scenes contributions, she has been nominated two times for outstanding producer of competition television by PGA Award in 2018 and 2019. Similarly, she also received nominations for the outstanding reality-competition program in 2017 and 2018. Both nominations come from "Top Chef."

It's a no secret Zoe was born in a star-studded family. With millionnaire parents, she lives a rich lifestyle. While Zoe's life seems to be sorted at the moment, there was a time when she suffered due to her dad's drug addiction and their marriage struggles.
Jackson Comes From a Star-Studded Family
Samuel and his wife LaTanya have been married for nearly four decades now. Their relationship has overcome obstacles and hardships always leaning on each other for support. Talking about their dating history, their love story began when they were college-going students. LaTanya was enrolled at Atlanta's Spelman College while Samuel was studying at Morehouse College. Both of them had opposite tastes and likings. As said 'Opposite Poles Attract Each Other", they ended up being in a romantic relationship despite having opposite thoughts. After graduating from college, both of them pursued an acting career. 
Soon after, the couple tied the knot in 1980 and welcomed Zoe in their life. Both of them started witnessing massive success in their respective career. At present, Samuel is the highest-grossing actor of all time who has appeared in more than 150 movies over his career. The actor's career blossomed in the early 1990s with movies like Jurrasic Park, True Romance, Jackie Brown, Pulp Fiction and so on. He is the recipient of numerous awards and accolades including the BAFTA awards for the movie Pulp Fiction.
Likewise, his better-half LaTanya Ricardson has collected fame as an actress and producer. She began her career by appearing in the off-Broadway before making it to movies and the television screens. Her credit includes movies like Hanging with the Homeboys, The Super, Juice, Malcolm X, Loved, The Fighting Temptation, Blackout, Juanita and the list goes on. 
Her Dad Samuel Jackson was Addicted To Drugs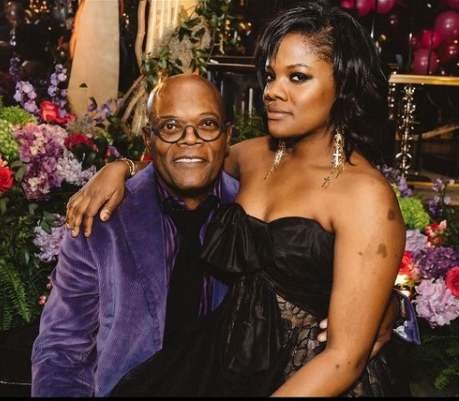 While both of Zoe's parents were doing good on their respective careers, her dad Samuel couldn't handle the success in a better way. He developed an addiction to drugs and drinks. His addiction even hindered his relationship with LaTanya. On one fine day, LaTanya and Zoe found him lying on the floor unconsciously due to drug overdose.
That's when LaTanya called his best friend who was a drug counselor and sent him to the rehab. LaTanya even threatened him to call off their marriage if he doesn't leave his addiction. Fortunately, he came out of the addiction and started living a normal life with his family. He gave the credit to his wife and stated:
"I credit my wife because she could have just taken Zoe and walked out and been done with me. But she didn't. That's a greater love than I will ever know. Because I don't know that I would have done that."
Zoe Jackson Lives a Low-key Life
Being the daughter of famous movie stars comes with baggage. Carrying the legacy of her parents can be daunting at times but she is leading her life keeping it low key. She is hustling to keep the wheel moving for her career. However, she is rarely seen with her father during movie premieres and award functions.
Still unmarried, she seems to be busy with her work while focusing on her career. Hopefully, her artistic genes can come good and we can witness her beautiful works in the future.