The silly Goofy guy Adam Sandler is just a fun. He is an American comedian, actor, and  producer. He is popular for his movies like "Punch-Drunk Love", "The Weddings", "Billy Madison", and many more. While this is the Adam Sandler you know, you may not know that before he got his big break, he was fired from the popular comedy show. So, to enlighten you about many unhighlighted part of his life, here we present you his biography.
Adam's Life before Fame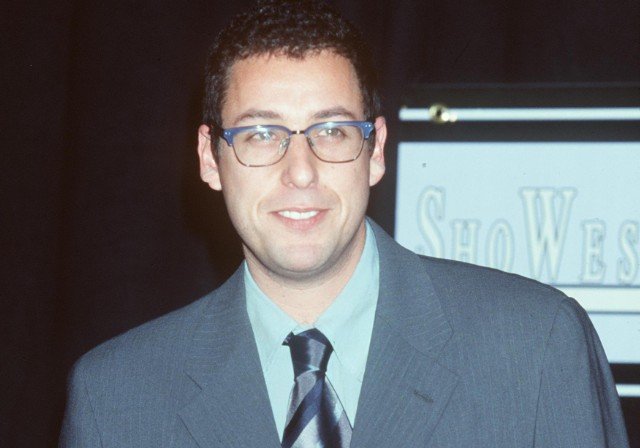 Adam Richard Sandler aka Adam Sandler was born on September 9, 1966 in Brooklyn, New York. He was born in a working-class family. His father Stanley Sandler was an electrical engineer and mother Judith Levine was a nursery school teacher. The youngest among the four children, Adam Sandler was raised in Manchester, New Hampshire. His family moved to Manchester when he was just 6 years old so that they could live a better life.
After moving to Manchester, he went to Manchester Central High School. The class clown didn't consider himself as a comedian until his brother urged him to perform. At the age of 17, he paved his path leading towards the comedy by giving his first performance at a stand-up comedy club in Boston. Following his high school, he attended classes at the Lee Strasberg Theater and Film Institute and got himself enrolled at the New York University's Tisch School of the Arts. He graduated with a bachelor's degree in acting from there in 1988.
Born in a middle-class family, Adam Sandler now is the man whose name comes under the highest paid actors in Hollywood.
Career: From Humble Beginnings to One of the Highest Paid Actors
Adam Sandler started his career at the age of 17 years when he was urged by his brother to give the performance at one of the clubs in Boston. Though after a while, he left Boston and moved to New York, he never stopped performing. He started taking acting classes and honored with the bachelor degree in acting too.
Sandler made his first television appearance on The Cosby Show in 1987. He portrayed the role of Theo's smooth-talking classmate Smitty of the Huxtable family. He also became regular in the MTV game show "Remote Control". During this time, he continued struggling performing stand-up comedy. During his performance in Los Angeles, he caught the attention of comedian Dennis Miller. Later on, he recommended his name for the show Saturday Night Live. He was first hired as the writer for the show in 1990. The following year, he became the cast member of SNL. His tenure in the show lasted from 1990-1995. During his tenure, he created a range of oddball characters like Opera-man. Later on, he was fired from the show following some issues.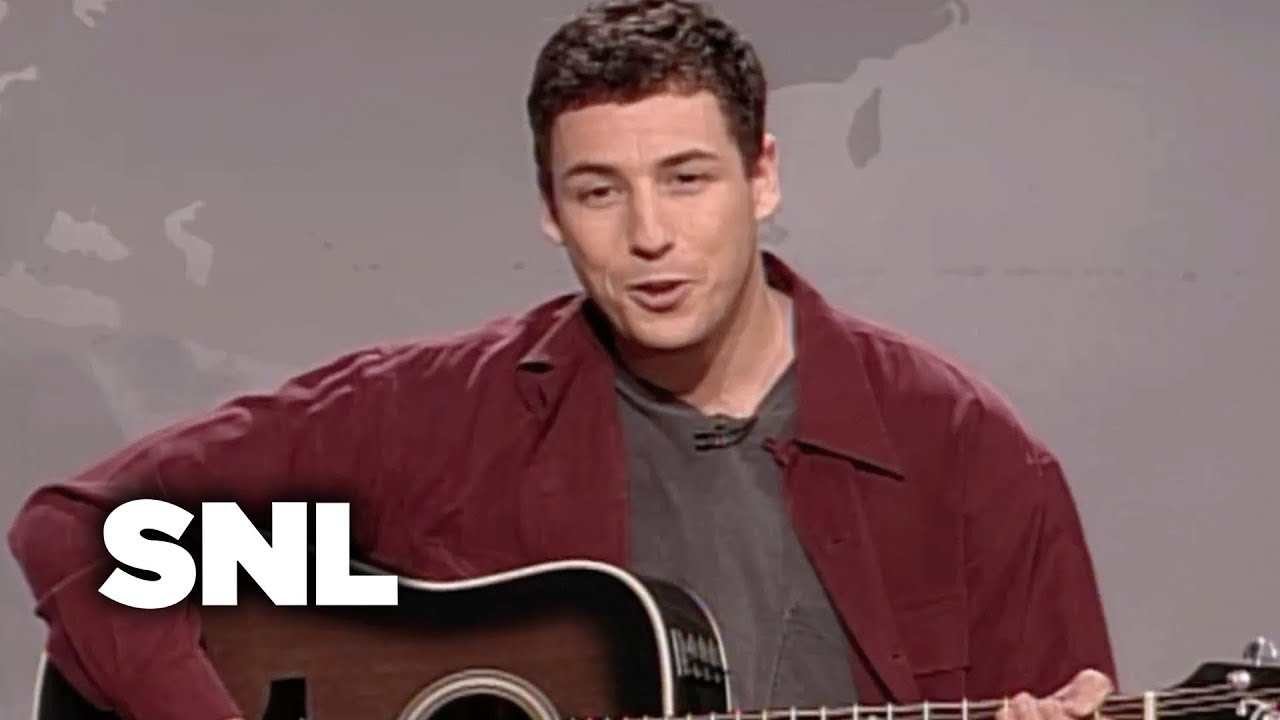 In 1989, he made his silver screen debut with the movie Going Overboard. However, the movie didn't make waves at the box office. He performed as a failed stand-up comic on a cruise that gets hijacked by terrorists. Even though he began appearing in the movies during the late 1980s, it was only during the 1990s that he started getting recognition for his performance. He has appeared in the movies like Coneheads (1993), Airheads (1994), Happy Gilmore (1996), The Wedding Singer (1998), Punch Drunk Live (2002), I Now Pronounce You Chuck and Larry (2007), You Don't Mess with the Zohan, Funny People (2009), Billy Madison, and many more.
Adam Sandler is not only into acting but from the wealth he has accumulated from his projects, he turned himself into  a producer. In 1999, he founded a company named "Happy Madison Productions". He gave the kick start to the company producing the movie "Deuce Bigalow: Male Gigolo". The 2007 hit series television sitcom Rule of Engagement was also created under this banner.
Awards and Achievements
Adam Sandler has won many words for his brilliant performance in his career. He bagged the Gijon International Film Festival Best Actor Award for the film "Punch-Drunk Love". Likewise, in 2014, he won the Male Star of the Year at the CinemaCon Awards. Sandler also received People's Choice Awards including Favorite Comedic Movie Actor for four consecutive years from 2012-1015. However, we can't deny that he was also part of many flop movies. One of them includes Jack and Jill in which he portrayed the role of fraternal twins Jack and Jill. The movie brought home 10 Razzie Awards including Worst Actor and Actress award for Adam Sandler.
Adam Sandler's Personal Life
After struggling through a few relationships, Adam finally found his soul mate in Jacqueline Samantha Titone aka Jackie Sandler. Their common friend Rob Schneider acted as a bridge between them for breaking the ice. They first met each other on the sets while shooting for the movie "Big Daddy".
The pair began dating in the year 1999 and after dating for months, they got engaged. The couple hosted a small engagement ceremony attended by a few special guests in June 2002. After sharing courtship for four years, they exchanged vows at Dick Clark's Oceanfront State on 22nd June 2003. The role of the best man at the wedding was played by Adam's bulldog Meatball. Since then, they are happily married.
Jackie and Adam are often seen showing their chemistry on the screen. They have appeared together in the movies like Big daddy and 50 First Dates. Adam and his wife Jackie are blessed with two beautiful daughters named Sadie and Sunny.
Adam Sandler Embraced the Parenthood with Two Kids
Sandler entered in the world of parenthood when he welcomed his eldest daughter Sadie Madie Sandler on May 6, 2006, in Los Angeles. Again, after couple of years, Adam and Jackie welcomed their second daughter on November 2, 2008. They named her Sunny Sandler. The Sandler's kids are already walking in the footprint of their parents. Their eldest daughter Sadie has made an appearance in the films like Grown Ups, Just Go with It, Hotel Transylvania, and Blended.
Net Worth
Adam Sandler has earned a massive amount of money from his successful career. According to Celebrity net worth, his estimated net worth is around $420 million. He receives around $20 million per movie. He is the world's top 8 highest paid actor in the world. Adam cracked a big deal signing with Netflix for original movies. He received $39.5 million for appearing in 4 films in the Netflix. Later on, it was extended for another four films in 2017. He has gathered a massive fortune from the deal. However, his Netflix movies were not liked by his audiences.
If you want to know about your favorite silly goofy man, he is available in Instagram handle @adamsandler. He has about 6 million followers on Instagram. Likewise, he is also available on Twitter.