Howard Stern is a man of multiple characters. The self-proclaimed "King of all media" has an array of personalities up his sleeve. The foul-mouthed radio show host could easily get into your nerves or worse bully the guests until they submit. And, still, he would simply not care about it. But according to his recent interview, it's all in the past. The guy has reformed himself to a kinder and generous version. And, this is more or less down to his ex-wife, Alison Berns.
The end of 23 years of marriage with Berns caused a ruckus in his personal as well as professional life. Hopeless and miserable at the thought of how his three daughters would view him, he began to see a psychotherapist four days a week. So who is Alison Berns that caused a massive wave at the head of insecure narcissists?
Alison is a former actress popular for her roles in movies like 'US Open Sores (1989)', 'Private Parts (1997)', and 'Negligee and Underpants Party (1988)'. Apart from this, she is known as the ex-wife of Howard Stern.
How old is Alison Berns?

She turned 66 on May 26th.

How did Alison and Howard meet?

They met when they both were under-grad at Boston University.

How many children does Alison have?

Three. Emily (1983), Deborah (1986), Ashley (1993).

Where is Alison Berns now?

Alison is married to David Scott Simon. And, according to many sources, David is a businessman living in New York.

How much is Alison Berns worth?

Estimated $20 million according to Celebrity Net Worth Page.
Early Background and Education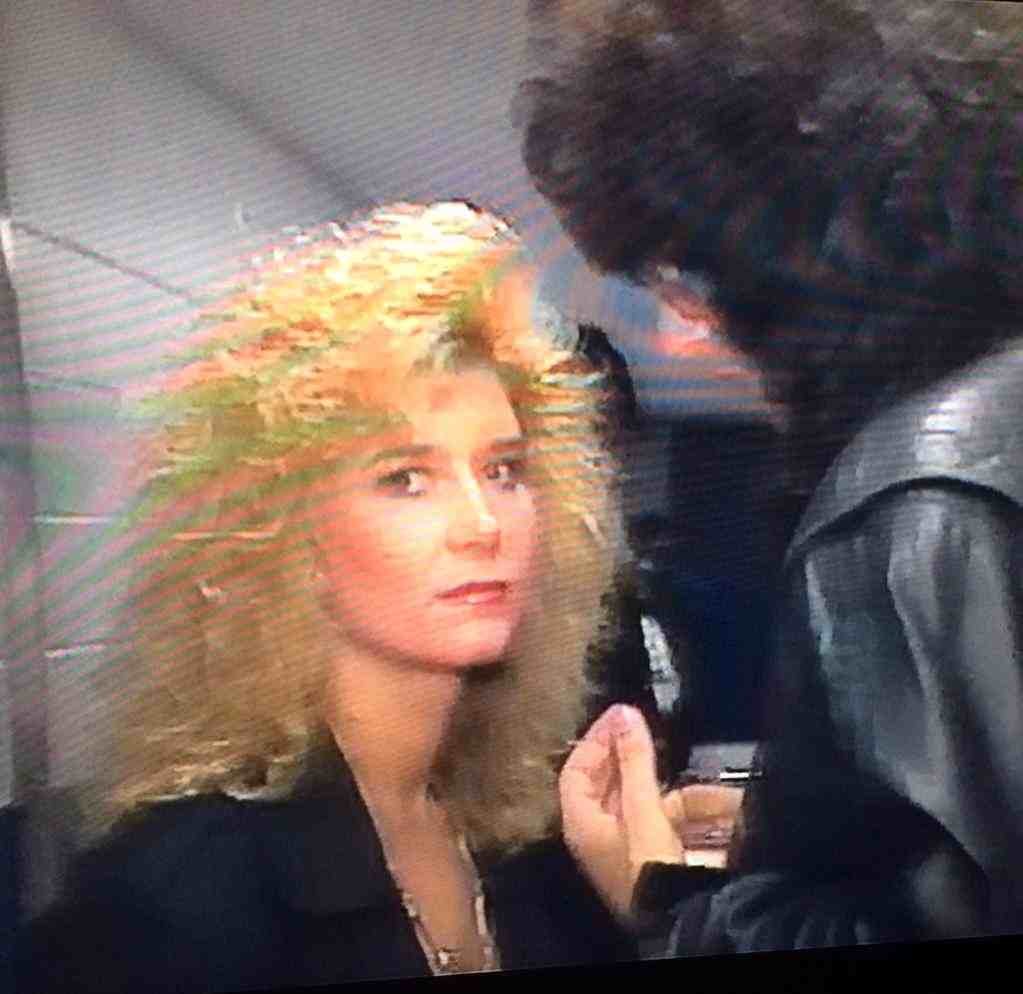 Going back to her early life, Alison Berns was born on May 26, 1954. She was born in Newton Center, Massachusetts, USA. The details regarding her parents and family are still under the veil. Therefore, not a single detail about them is available.
But, we do know about Alison's educational background. She had attended Newton North High School in Newton, Massachusetts. Upon completion, she further went to Boston University to pursue a degree in Social Work. She graduated from the university in 1976. Alison further continued her education and attended Columbian University in New York. She graduated from the University with a Masters's degree in Social Work with a specialization in psychotherapy and psychoanalysis.
Career Breakthrough
After graduating from Columbian University, Alison started her career as a social worker. She became a licensed clinical social worker and began practicing as a psychotherapist. The social worker apparently turned into an actress after she married radio jockey, Howard Stern. She already had debuted as an actress during college in the documentary made by her then-husband.
Following the release of the show, 'The Howard Stern Show", she appeared in three episodes in 1987. The same year she made her debut in the film industry with the comedy movie 'Negligee and Underpants Party'. She then starred in 'Us Open Sores' in 1989.
Berns appeared in various episodes of 'The Howard Stern Show' from 1991 to 1993. Since her union with Howard, she has appeared in various talk shows including 'The Geraldo river Show" on 8th November 1993. Further, she has appeared in E! Network show 'Howard Stern' between 1994 and 1998 just before their divorce.
Moreover, her credentials also include the biography comedy movie 'Private Parts' released in 1997. However, she didn't continue the acting gig. A few years later after her marriage, she retired to the working world as a psychotherapist. This decision of hers is still believed to be one of the main reasons behind their divorce.
As of now, she is serving as a psychotherapist in Roslyn Heights in New York. Nevertheless, her career didn't give her the recognition, she got as being the wife of Howard Stern.
Relationship with Howard Stern
Alison rose to fame not because of her acting, but because of her husband, Howard Stern. Howard Stern is a legendary broadcaster, radio host, writer, and actor. He gained much popularity through his show 'The Howard Stern Show' in America.
Their story dates back to the time before Howard's fame of riches. The duo met at Boston University in 1974. Alison was a Social Work student while Stern was pursuing a degree in Communication media.
As reported, the duo met through their mutual friends. Stern was making a documentary in "Transcendental Meditation" and asked Alsion to be a part of it. Luckily, Alison agreed to be a part of the movie. Eventually, while working together Stern asked her out. Soon after, they began dating soon. The college sweethearts went to watch the movie 'Lenny' on their first date. The movie was based on the life of Lenny Bruce who would have a strong influence in Howard's career.
From this point onwards, Alion became an important part of Stern's life. She has been very supportive of Howard during his blooming career. and Within weeks of dating, Howard realized she was one in millions and he would marry her. She was his first real girlfriend. They had an offbeat sense of humor and shared a similar background.
The duo was in a relationship in their final two years of college. Stern and Berns continued their relationship after graduation too. After graduating from the University in 1976, Alison further went to Columbia University to have a master's degree. Likewise, Stern pursued a radio career at the New York-based ad agency 'Benton & Bowles'. They started living together in New York.
Alison waited until her graduation to marry her boyfriend. Soon after she completed her education in 1978, the duo tied the nuptial knot.
Marriage with Howard Stern
The college sweethearts dated for four years before taking their relationship to the next level. The couple got hitched on June 4, 1978. Their wedding ceremony was held at Ohabei Shalom temple in Brookline, Massachusetts. Their wedding wasn't a star-studded wedding and only their nearest and dearest were invited for their big day.
The couple continued practicing Transcendental Meditation what started for them in the University after marriage. After four years of their courtship, the duo was blessed daughter Emily Stern. Further, Alison and Howard went on expanding their small family and welcomed Deborah Stern and Ashley Jade Stern respectively. 
Alison Berns' Children: Emily, Deborah, and Ashley
Emily Stern was born on May 7, 1983, in New York, USA. Emily is an American actress and casting director who rose to fame following her dedication to her career. She went to New York University to achieve a degree in theater and acting. The actress has starred in movies like Remember Me released in 2017 and The Elevator Game in 2015. Furthermore, she turned into a singer with her first album 'Birthday' launched on October 23, 2013.
Deborah Jennifer was born on May 9, 1986. She tried doing some acting but didn't reach any stardom as her father has. Deborah pursued her acting with an appearance in a single episode of the show called Parker Lewis Can't Lose. She also played minor roles in the movies like For the Boys, Nudist Colony of the Dead, and Wide Awake.
Ashely Jade Stern was born on 24 January 1993 in Old West bury, Long Island, New York. Her fame has been only as of the daughter of her popular father, Howard Stern.
Ashley had a rough childhood due to her controversial father image and the divorce of her parents when she was only seven. Her parents Alison and Howard ended their two-decades-long marriage officially in 2001. Alison and Howard's doomed marriage had a strong impact on their daughter's life, especially on Emily.
Alison Berns and Howard Stern: Divorce
After being together for 23 years, Alison and Howard decided to end their relationship in October 1999 before making their divorce official in 2001. Alison said her husband made her feel that he was distant and cold. She began to feel alone and the relationship began to strain. Also, his workaholic nature became the prime cause of their separation.
Howard also agreed that he became so focused on work that he neglected his family. In fact, work became more important for him than his family and friends. In an interview with Rolling Stones magazine in 2011, Howard spoke about his divorce from Alison. He stated that:
"My marriage ending blew my mind. I was upset that I failed, let down my family, my kids, my ex-wife; it all was very painful."
He also added:
'I felt like such a failure. It's so complicated, and it's hard for me to even figure out at this point what went wrong and how things that were so good could go so bad. It's tough. I think I'll spend the rest of my life trying to analyze that.'
The other side of their divorce story was revealed by their eldest daughter Emily in an interview with the New York Post. She believed her parents were very much in love and divorce came out of nowhere. Emily further shared that her mom's decision to be back in the working world broke Howard's back. Perhaps he couldn't handle it when she went back to serve as a psychoanalyst.
Alison's divorce with Howard was one of the high-profile divorces in Hollywood. Many believed Alison walked away with at least Howard's half wealth and full custody of three daughters including the child support. However, the details regarding their divorce settlement were never made public.
Why Alison Left Howard after 23 years of marriage?
Well, there are pretty convincing speculations on what led to Howard's and Alison's marriage downfall. The obvious one is still "Howard" himself. The obnoxious skinny brat was so full of himself that he wouldn't even care about the sentiments of his wife. One can argue that the guy was sexist in many of his interviews. He even revealed the miscarriage of Alison in the show which was demeaning to her. The guy who made a living out of digging into other people's private life just didn't know how to keep his life out of the spotlight.
Then there was his big personality who wouldn't cave in. In one of his oldest talk shows, he revealed he made his wife cry over a simple dress code.
"We had to go to a rain forest concert which was scheduled to be at 7:30 or 8. But my wife read the time wrong. It was 7 and she didn't wake me up. Then, she wanted me to change to a black-tie attire as the theme of the concert. I was wearing a white sports jacket and green pants. Then there was a lot of yelling," Stern revealed.
Stern would always let his professional life dictate his personal life. And, this was probably the start of the end for their 23 years of relationship. He used to work a lot from home. And, he also built a door vault in his basement to avoid distraction from family when he was working from home. Look, we aren't relationship experts, but if you ask anyone that's not how you sustain a healthy relationship.
Life Aftermath: Married David Scott Simon
Soon after getting divorced, Alison married David Scott Simon on November 23, 2001. Unlike Alison, David is not in showbiz. He is a businessman in New York. Nevertheless, Simon is only primarily known as the husband of Berns. Besides this, he has no other ties that would connect him with the celebrity world.
The duo doesn't have children on their own. David has accepted Alison's kids from her past relationship. Together now they are a family and are spotted celebrating moments together.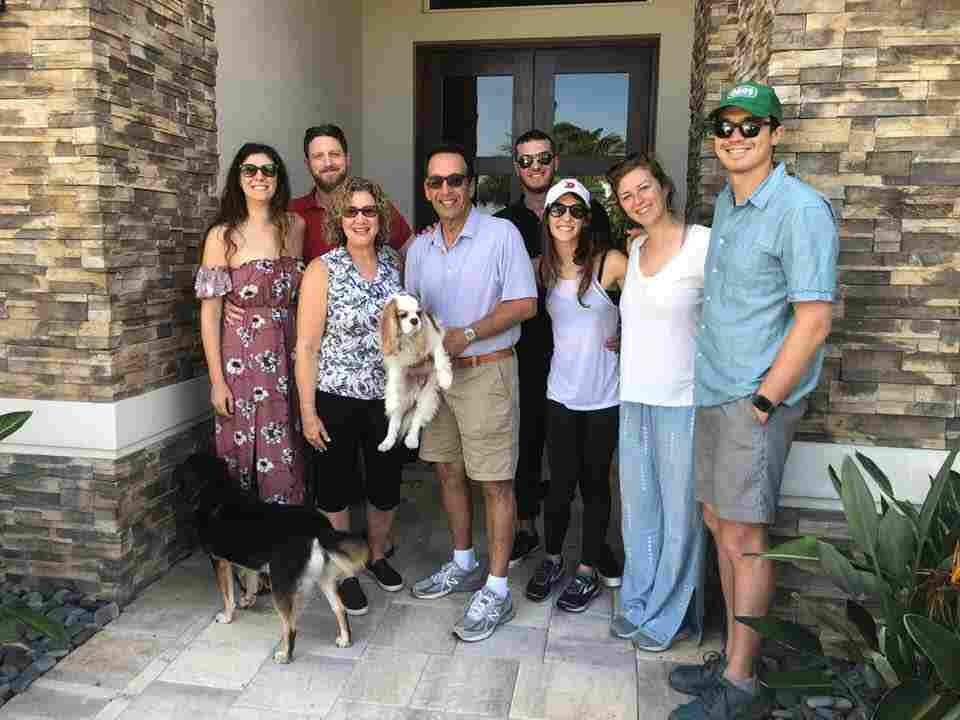 Meanwhile Alison's ex-husband Howard Stern also moved on in his life and got married to Beth Ostrosky. Beth Ostrosky is an actress and a model.
After the divorce, Alison took a break from the spotlight. She became busy with her family and is began working as a Psychotherapist in New York.
Berns's Net Worth
The former American actress's net worth is estimated to be $20 million including the amount she earned from her career and divorce settlement with her ex-husband Howard. Their divorce was among the most expensive divorce in Hollywood.
Alison Berns is now living happily with her second husband David Scott Simon away from the limelight. She rarely makes public appearances nowadays.