A long term healthy relationship in Hollywood is somewhat of a rare thing to find. But there are some instances where some Hollywood couples become so perfect that everyone wishes to have a relationship like theirs. One such couple is American singer-songwriter Dolly Parton and her husband of more than 50 years Carl Thomas Dean. For all these years of being together with Parton, Carl Thomas Dean has actively shunned publicity making him a mystery even today. So, what do we know about the very private husband of Dolly Parton, Carl Thomas Dean? Let us find out.
Some Personal Facts of Carl
As much as Carl Thomas Dean wanted to keep his private life out of the media spotlight, being the husband of one of the music legends will definitely attract a lot of sniffling noses. Carl was born on July 20, 1946, in Nashville, Tennessee, the USA to parents Edgar Henry Dean and Virginia Ginny Bates Dean. Carl's mother sadly passed away in 1991 and his father in 2007.
Apparently, he grew up with his siblings in Tennessee. He has a brother, Donnie Dean who is married and resides in Brentwood, Tennessee and a younger sister, Sandra Chafin who currently resides in Hermitage, Tennessee with her husband.
There is not much information regarding his educational background. As for his career, he is known to own a small business that specializes in asphalt-laying mainly in pavements. This was reported during the 70s. After that, Carl has rarely appeared in public or mentioned anything related to his career.
Carl according to Dolly is a loner and a homebody. He is not a fan of being around people and doing exciting things like his wife. But just because he does not like it, does not mean he judges his wife on such a basis too. He is very supportive of the lifestyle his wife is leading too. As of now, Carl has already retired from his career and currently is living a normal healthy life with his wife, Dolly.
Opposites do attract
Carl Thomas Dean met his future wife Dolly Parton when he was 21 and she was 18 in 1964. Their first meeting was somewhat like a context taken out of a romance novel. Parton first saw Dean outside a Wishy-Washy Laundromat in Nashville, Tennessee, on the very day she moved there to pursue her music career. Their conversation started when Dean made a joke regarding Parton's revealing outfit. According to Parton, it felt that Dean genuinely was interested in knowing more about her and after that, they gradually started seeing each other.
While both of them quickly became interested in each other, it remains a fact that these two have very opposite personalities. In a 2015 interview with People's Magazine, Parton admitted," We are completely opposite, but that's what makes it fun. I never know what he's gonna say or do. He's always surprising me." Despite coming from different backgrounds, both of them support each other and have found common grounds to find comfort within each other.
Their Marriage and Leading a Happy Life
The couple dated for two years during which Dolly Parton had started having subsequent success as a songwriter and had signed with Combine Publishing. She also started releasing her own music. Dolly Parton and her family always expected to have a very lavish wedding ceremony but sadly, the couple had to elope since her record label, Monument, preferred her to stay unmarried. On May 30, 1966, the couple exchanged vows in a private and low-key ceremony in a Baptist church in Ringgold Georgia.
From the very first time, the couple's relationship became public, it was clear that Dolly Parton's husband wanted nothing to do with the entertainment business. According to Parton, after attending one of the awards shows, her husband said," Dolly, I want you to have everything you want, and I'm happy for you, but don't you ever ask me to go to another one of them dang things again." The couple is rarely photographed together and Dean is known to take extra measures to keep his private life away from the spotlight.
The couple does not have their own children but they acted as a strong parent figure for many of Dolly's younger siblings. Dolly Parton has 2 older and 9 younger siblings in total. The couple has always been open about how much they don't regret not having their own kids. They also take great pride in raising Parton's siblings and their nieces and nephews too.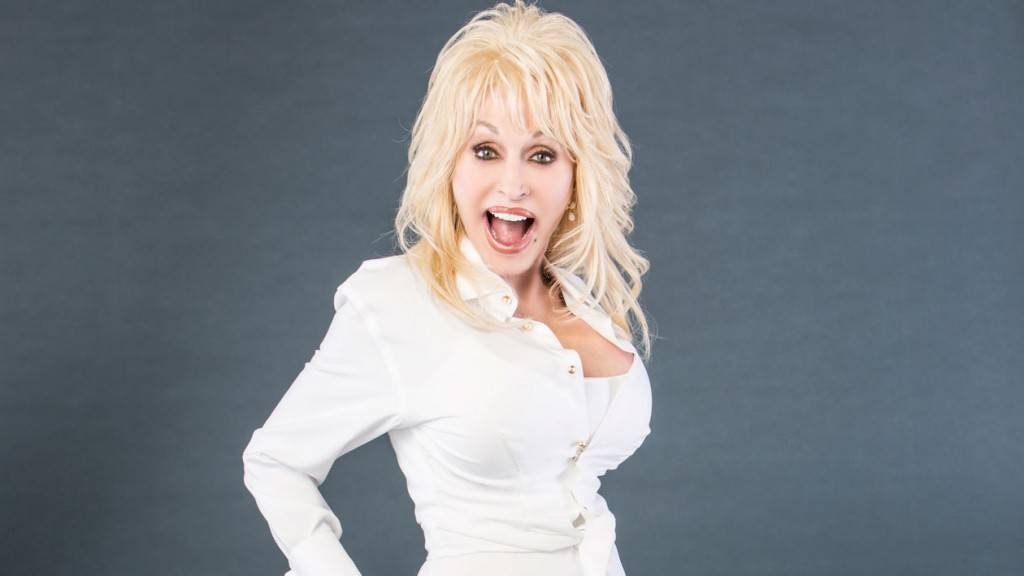 Dolly Parton has also dedicated a lot of her songs to her loving husband. While he is very supportive of her musical career and the success she found within, he has reportedly only seen her once in a concert. While talking about her husband's absence in her shows, Dolly revealed that Dean apparently gets very nervous seeing her perform and gets afraid that she will mess up her performance.
Carl Thomas Dean and his wife do a lot of normal couple stuff. They go grocery shopping but only at night. They also enjoy taking short rides to Drive-ins or other areas near Tennessee and Kentucky in their RV. But the couple spent a lot of time away from each other when Parton was on her tours. But despite that, the time they spent together made up for all those lost moments between them.
50th Anniversary
The couple has been able to maintain a low profile life and is still going strong even after more than 50 years of marriage. In May 2016 marking their 50th marriage anniversary, the couple renewed their wedding vows. While her wedding ceremony in 1966 lacked the lavishness she always wished for, her 50th-anniversary ceremony certainly fulfilled her every dream. She wore a beautiful wedding gown and even Dean dressed up in a tuxedo. The ceremony was intimate and held in their Nashville home.
Greatest Love of Their Lives
For both Carl and Dolly, their other half is their greatest love story. They fell in love right after they met and were able to live a life that would make even the richest man jealous. Although their personalities clashed, they found their own place in their union. Dean expressed that he would never trade the last 50 years he spent with his wife with anything in the earth. Parton, on the other hand, declared that not everyone is lucky enough to be with someone for 50 years. She is proud to say that Carl Thomas Dean is the love of her life and the life of her love.