With a breakthrough performance in the 1976 psychological thriller 'Taxi Driver' as a child actor and seamlessly transitioning into adult roles through critically acclaimed movies like 'The Accused' and 'The Silence of the Lambs, Hollywood actress Jodie Foster has been one of the most celebrated actresses of this era.
As actress Jodie Foster grew up gracefully right in front of her audience through her movies and TV shows, many were still left in the mystery regarding her private life. In 1991, despite her sexual orientation becoming a subject of public discussion amidst the allegation of homophobia and transphobia in her film 'The Silence of the Lambs', she never publicly acknowledged any of the claims until much later.
Foster's devotion to keeping her private life away from the public eye has left a lot of her fans questioning what really is going on with her. Did you know that the actress is a mother to two boys? Here's everything we know about Jodie Foster's eldest son, Charles Bernard Foster.
Charles was born through Artificial Insemination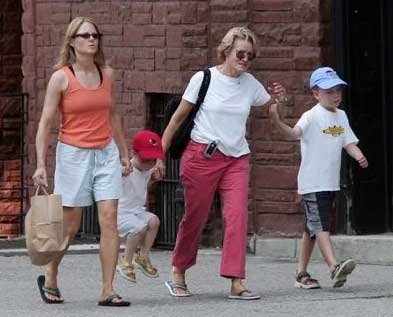 On June 20, 1998, actress Jodie Foster gave birth to her first child, Charles Bernard Foster at the Cedars Sinai Medical Center in Los Angeles. The happy moment was possible with a bit of help from the fertility procedure called artificial insemination. While his mother remained very private regarding the details of his birth, she once called her pregnancy 'the biggest adventure of her life' and her motherhood being 'more artistic than anything I've done.'
Charles has Two Mothers; Jodie Foster and Cynthia Bernard
Charles's family is quite different, unlike other conventional families. Charles and his younger brother grew up in a loving family with their two mothers. His mothers Jodie Foster and producer Cynthia Bernard met on the set of the 1993 film Sommersby and started dating soon after that.
They stayed together for 14 years before separating in 2008. Even after the separation, the two have been happily co-parenting their children. 
Confusion Regarding his Father's Identity
The sexual orientation of Charles's mother Jodie had been a subject of discussion for many throughout her early acting career. Even though Jodie and Cynthia were in a relationship at the time of Charlie's birth because of the secrecy surrounding their relationship, many speculations were made about the identity of the father.
During that period, there were rumours about the late Hollywood producer Randy Stone with whom Jodie had a close relationship to be the father of the children. However, the rumours lost their credibility after Randy Stone came out as a gay man. It also came out that the actress had visited a fertility clinic in Los Angeles and chosen the sperm of a 6 ft tall PhD scientist with a 160 IQ as the candidate.
Charlie has a Younger Brother in Kit Bernard Foster
A few years after Charlie was born, his mothers were already excited to have another child. As a result, Charlie became an older brother to Kit Bernard Foster who was born on September 29, 2001. Kit is currently attending Princeton University and pursuing a degree in Chemistry.
At a time when Jodie was pregnant with her second child, a source close to her revealed how Jodie felt about being a mother. They said:
"Charlie changed her life and now she wants him to have a baby brother or sister to play with. She has been a wonderful mother to Charlie and it was only a matter of time before she became pregnant again. It was always Jodie's intention to have more than one child. At her time of life, she is much more interested in being a down-to-earth good mother than an actor or a film star."
He is attending an Ivy League College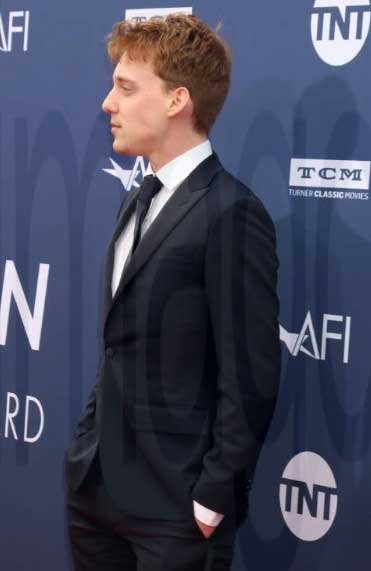 Not much is known about the lives of the children of Jodie Foster however many sources claim that eldest Charles had attended Yale University. Yale University is one of the most prestigious schools and is also a part of Ivy League schools.
These universities are known for their academic excellence, research and accomplished faculty. Since these schools boast an extremely low acceptance rate, it is quite admirable that Charles was able to enroll in the university.
Charlie is leading a very private life 
For all his life, Charlie along with his brother Kit has been living a very private life despite their mother being one of the most celebrated actors of her time. This is also partly due to his mother's continuous efforts to keep the children out of any unwanted scrutiny. She would go to lengths to protect the details of her relationship with Cynthia Bernand and their children.
Like when she would step on the red carpet alone in front of photographers and only after she remained firmly inside the buildings her family would be reeled in avoiding all the cameras and paparazzi. This actually became quite a frequent event for the whole family.
One of the few times when Charlie made a public appearance was at the 2016 AMD British Academy Britannia Awards alongside his mother and younger brother Kit held at the Beverly Hilton Hotel. The same year he and his brother were present to honour the induction of their mother into the Hollywood Walk of Fame.
Charles Might be Interested in following in his Mother's Footsteps
It is no surprise for a child to pursue a career their parents are also following. Charlie too seems to be taking some interest in acting. During an interview with the Guardian in 2018, his mother Jodie said:
"My older son is getting more interested in acting now."
Looks like Jodie is slowly teaching her son the ways of trying to make it as a Hollywood actor.