Best known for her portrayal of the ruthless queen Cersei Lannister in the critically acclaimed HBO TV series Game of Thrones, actress Lena Headey has had quite a sensational personal life as well. Following a divorce in 2012, actress Lena Headey found comfort within her childhood friend, Dan Caden. But even a relationship that had strong roots could not stand the test of time and the couple ended up going their separate ways. But who really is Dan Caden? Let us find more.
His Early interest in Movies
Born in 1975 in Yorkshire, England to a janitor father and an elementary school teacher mother, Dan Caden has always been fascinated by movies mostly horror movies like 'An American Werewolf' and 'The Texas Chainsaw Massacre'. While he was attending a local school, he was not only involved in physical activities like playing soccer and basketball but also joined the school's drama club to learn acting.
Dan's Started His Career in the Industry in his Early 20s
Dan Caden had always been interested in working in the movie industry. He got his first work in his early 20s working as a runner in the 1998 movie 'Lock, Stock and Two Smoking Barrels'. For some years, he continued taking up different jobs in the movie sets. He worked as an assistant for director Guy Ritchie during the filming of the 2000 film 'Snatch'. He went on to provide additional support for a couple of other Guy Ritchie-directed movies like 'Swept Away' and 'Revolver'. Apart from these, he also has an acting credit to his name for the portrayal of Dazzer in the 2002 drama movie 'Morvern Callar'.
Dan is an Upcoming Director and a Writer
After gathering a lot of experience working behind the scenes in the film industry for almost a decade, Dan Caden directed his very first short movie 'The Devils Wedding' in 2009 where his friend and future wife Lena Headey starred in as well. In 2011, he went on to direct and produce a TV series 'Walk Like A Panther'. In 2018, he wrote, produced, and directed a comedy movie 'Walk Like A Panther' starring Stephen Graham, Jason Flemyng, and Julian Sands.
Dan Caden also has a few credits as a writer in movie projects like 'Dancester USA 2004', 'Filth and Wisdom', 'The Devil's Wedding', and both the TV series and movie 'Walk Like A Panther'. He has also worked with many well-known superstars like Madonna, Idris Elba, and Noel Gallagher in different projects in the span of his directing career.
How Dan and Lena Turned Lovers From Childhood Friends
Dan and Lena met each other at a very young age and spent the entirety of their lives being best friends. Both of them have been a very significant part of each other's lives. Lena has starred in a couple of his movies. And when Lena was going through her first divorce, Dan was there to support her.
The constant presence in each other's lives became one of the major reasons for Dan and Lena to slowly grow romantic feelings for each other.
Relationship with Lena Headey that Never Meant to Last
While Dan and Lena had known each other for a long time, they are said to have only started dating somewhere around 2014. The couple welcomed their daughter, Teddy on July 10, 2015.
Lena however carrying past wounds from her previous broken marriage always seemed reluctant to give her relationship another name. In her interview with New York Times, she said:
"I always said to [Dan Caden], 'Don't ever ask me to marry you, it's a disaster.'"
As they became new parents, they became even more entangled with one another and in the spring of 2017, Dan finally proposed to Lena and Lena even revealed that she felt wonderful being engaged to Dan. They officially tied the knot in 2018.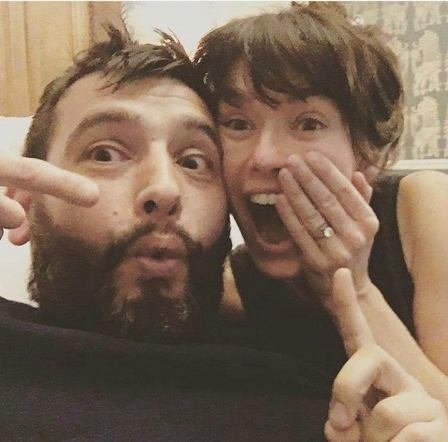 The couple seemed to be very in love with each other however they started to have problems in their relationship. According to some news outlets, the couple separated in 2019. Since both of them are very private, their current status regarding their separation and child is still unknown.
The Former Lovers have now happily Moved on
After a year of separation, Lena Headey is said to have moved on from her relationship with Dan. According to Daily Mail, she is said to be dating Ozark's Marc Menchaca and is even planning to move to Los Angeles. A source near to them said the Sun :
"Lena now sees herself living in the states for the foreseeable future. It's where the parts are for her and she's got a blossoming relationship with Marc so she sees no point in her living in the UK."
The same source also chimed in about what Dan thought about their new situation. They said:
"Dan is pretty cut up about the breakup and is worried about how often he will see his little girl as she plans to take him with her when she moves from London."