Whether you have known him as Brandon Walsh from 'The Goonies' or as the powerful Titan Thanos from the Marvel cinematic universe, American actor Josh Brolin has been a successful presence in Hollywood over the last three decades. With both critical and commercial success from movies like 'No Country for Old Men', 'Milk', 'Avengers: Infinity War and Endgame' and 'Deadpool 2' under his belt, his acting career has reached new heights. His private life has also become blissful as he has found love again and his youngest daughter was born in 2020.
While everyone is gushing about the arrival of the new bundle of joy, many might have forgotten about the oldest children of Josh Brolin from his previous marriage to actress Alice Adair. The couple shared two children Trevor and Eden Brolin. So what happened to them? Let us find out more about the eldest daughter of Josh Brolin; Eden Brolin.
Eden Grew Among Celebrities Stacked Family
From the moment Eden Brolin was born, she already had multiple connections with Hollywood. She was born on April 18, 1994 to actor father Josh Brolin and actress mother Alice Adair. Apart from her parents, her grandfather James Brolin is the Golden Globe and Emmy winning Hollywood legend. Her grandmother Jane Cameron Agee who unfortunately died in a car accident in 1995, was known to be an aspiring actress at Twentieth Century Fox. Eden's grandfather is now married to EGOT winner actress and singer Barbara Streisand. Her brother Trevor also tried his hand in filmmaking earlier in his career.
Being born in a family that had connections with Hollywood has always been a plus point for Eden. She had all the things she wanted as a child and her family's connections with Hollywood certainly helped her to be an actress.
Eden is Slowly Making her Name in Acting World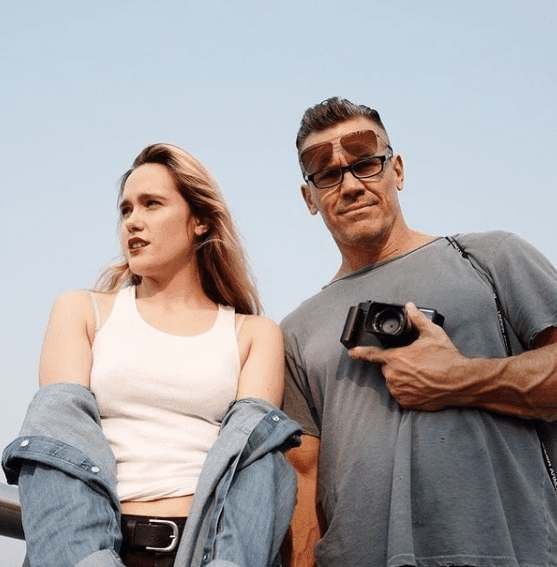 Being surrounded by actors all her life, it makes no surprise that Eden Brolin would be interested in acting. Recently, during an interview when she was sasked whether she always wanted to be an actress on not, she replied:
No, I didn't know. I was always kind of curious about it. But you can say that about so many generations and so many different industries. It's one of those things that feels kind of hard to avoid when that's something you know. And yet, I grew up sort of distanced from it, so I had more of curiosity around it that sort of curated this interest in what it was to be a part of making movies and TV.
Her first acting gig was in a 2008 short film 'X' that was written and directed by her father. However, her first breakthrough role came in 2015 where she starred in Richard Linklater-produced indie movie 'I Dream Too Much'. In 2016, she appeared in the crime thriller 'Manson's Lost Girls'. The same year, she appeared in one episode of the medical drama 'Code Black'. 
2017 was the year Eden Brolin got one of the major breaks in her career. She was cast as a recurring character in the supernatural drama 'Beyond' on the Freeform Tv channel. For the second season of the series, she was promoted to series regular but sadly the show was canceled after just two seasons.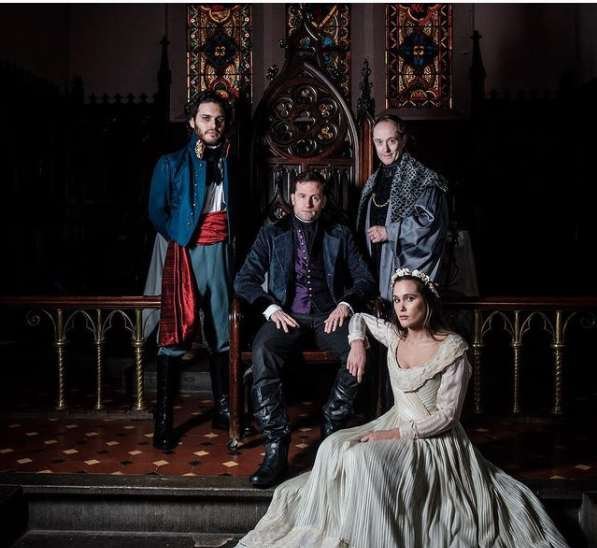 In 2019, Eden Brolin portrayed Ophelia in the stage production of 'Hamlet'. In 2020, Eden Brolin was cast as Mia who is a barrel racer at the rodeo in season three of 'Yellowstone'. She also appeared in the American neo-noir crime thriller 'Arkansas' opposite big names like Liam Hemsworth, Vince Vaughn, and John Malkovich. She also co-starred with Dylan Sprouse for the movie 'Tyger Tyger'.
In late 2022, she starred in a horror/thriller movie,'Candy Land' that received quite mixed reviews.
Eden's Association With Music and Atta Boy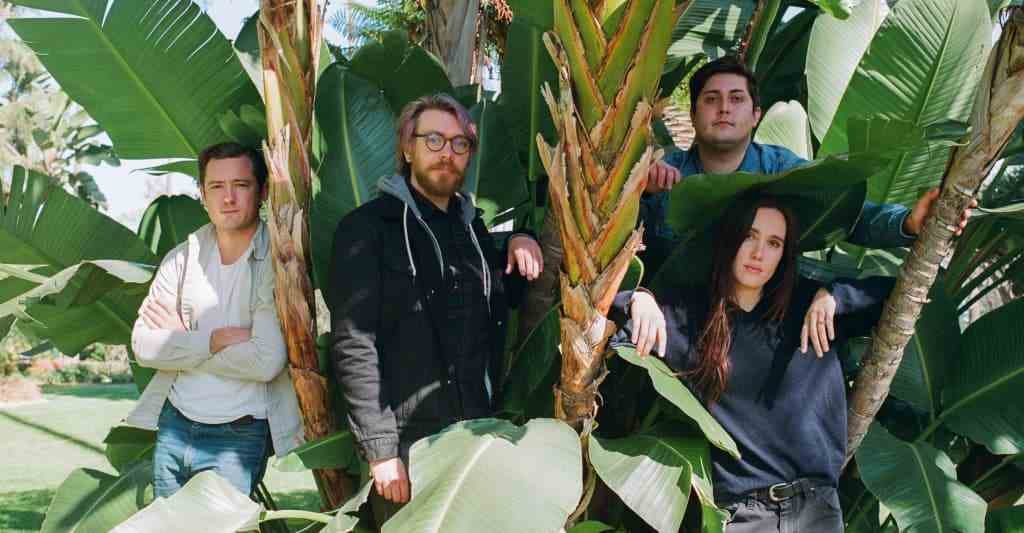 Coming from a family of artists, Eden also has an abundance of talent. Even before she started professional acting, she was already garnering attention through her musical talent. She has been the lead singer of the music group called Atta Boy for more than eight years. The band debuted with an album called 'Out of Sorts'. The band's sophomore album 'Big Heart Manners' was released in June 2020.
On March 19, 2021, they released their new EP titled 'Live and Homely' which consists of songs like 'Shade', 'Madly', and 'Jack and Blow'. The band's music has been performing well in streaming sites like Spotify where they have accumulated more than five million streams.
In 2022, just after a year of their first ep, Atta boy released new music. The album is titled 'Carb Park' with the band pre-releasing singles like Boys, Spring Seventeen and Deep Sea Ladder to give the fans a glimpse of what to expect from the album. After the release of the album, Eden took to Instagram and expressed the gratitude that came along with working with the band again and thanked everyone for the encouragement they got.
Josh Brolin's Daughter Eden is Married to Longterm Boyfriend Cameron
In one of his posts from 2018, Josh Brolin revealed that his daughter Eden was engaged to her boyfriend Cameron Crosby. Like Eden, Cameron is an aspiring actor having worked on projects like 'After Eden' and 'Cake Day'. He is also a fellow musician and is in the band called 'Jennifer Shop'. In 2020, he also collaborated with a new band called 'Ghost Prom' for which both Eden and him participated in the writing process
After being engaged for almost three years, Eden and Cameron finally tied the knot on May 1, 2022 in the presence of close friends and family. Her father Josh Brolin walked her down the aisle who called the wedding ceremony 'the greatest, intimate wedding ceremony he has ever seen'. Through her instagram post, Eden thanked every guest of their wedding for making their 'teeny wedding memorable'. The couple has taken their time and effort to navigate their relationship and the support she is receiving from her parents, brother and friends is refreshing.
Eden has a Close Bond with her Family
Even though both of the older kids of the Brolin family have grown up and moved on to create their respective lives, the bond between the family has been closer than ever. The siblings supported their father's newfound happiness with his wife Kathryn Boyd. When their half-sister was born in 2018, both siblings were present to celebrate the arrival of the new family member
Eden also shares a loving relationship with her grandfather and step-grandmother, often seeking them out for life advice. Looking at their close bond with each other, the Brolin family indeed looks like a modern family.