Stephen Hawking's marvellous intelligence has left a mark on the world. He astonished the world with his discoveries and creations. He remained with the tag of the greatest scientist of the era all of his life. Apart from his discoveries, he came into the headlines for his failed marriages. After dumping his first wife Jane Hawking and his three kids, he married his caretaker Elaine Mason. Unfortunately, the second marriage also didn't go as planned for Stephen. As per reports, his marriage with Elaine was very problematic and she was the man in their relationship. Elaine was accused of mentally and physically torturing the scientist leaving him with multiple cuts and bruises on his body.
However, Elaine was never found guilty of the accusations and she has strongly denied all the allegations. Apart from being the wife of Stephen, Elaine has a story that has never been discussed. Here we have tried to uncover every fact related to Elaine.
Elaine Met Stephen Hawking While She Served as His Caretaker
Elaine Mason born on 20th August 1951 in England is universally recognized as the second wife of the great scientist of the era Stephen Hawking. Before meeting Stephen, Elaine worked at local hospitals in England as a nurse.
Elaine met Hawkings while she was one of the nurses of Stephen Hawking suffering from motor neuron disease. As Elaine was taking care of Stephen, they fell in love with each other. Both of them were committed at that time. Elaine was married to David while Hawking was married to his first wife Jane.
Stephen's relationship with Jane deteriorated and their opposite thoughts also affected their relationship. Jane and Stephen finally called off their marriage in 1995. Meanwhile, Elaine also left David Mason and her two sons to start a new life with the physicist.
Elaine's Marriage with Stephen Was Full of Allegations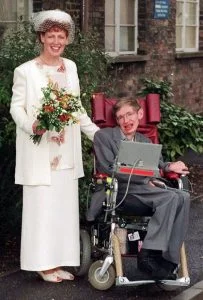 After dating for five years Elaine and Stephen exchanged the vows on 15th September 1995. The pair got married at the Cambridge Register Office. Following their wedding, Stephen said:
It's wonderful – I have married the woman I love.
As the news of their marriage broke to the public, many claimed that Elaine only married Stephen for his wealth. But, no rumours affected their relationship. However, in the course of time, things didn't work well and Elaine ended their 11 years of relationship with Stephen. Their divorce was finalized in October 2006.
Elaine Mason was married to David Mason, an engineer before she got married to Stephen Hawking. David Mason was a super fan of Stephen Hawking who helped to develop Hawking's speech synthesizer.
The Assumed Reasons Behind Their Separation
After remaining as a husband and wife for more than a decade, Elaine and Hawking parted ways in 2006. Many speculations aired in the media after they officially announced their doomed marriage. Close friends of Stephen revealed that Eliane was aggressive, possessive and too protective of Stephen.
The same was published in Music to Move the Stars, a memoir by Stephen's ex-wife Jane in 1999. Elaine repeatedly was accused of being too aggressive on Hawkings. She was also accused of being manipulative and controlling. Likewise, Stephen's family members stated that Elaine married the scientist only for the sake of his wealth.
Apart from these, there are also allegations made by Lucy, Stephen's daughter from his first wife that Elaine tortured her dad mentally and physically. However, Elaine denied all the allegations. On the other hand, rumours circulated that Hawkings had an affair with Diana King, one of his caretakers. The supposed affair was denied by Stephen's secretary Judith Croasdell.
Though many reasons have been assumed behind their separation, the real reason behind the split-up is still unknown.
Death of Mason's Ex-husband Stephen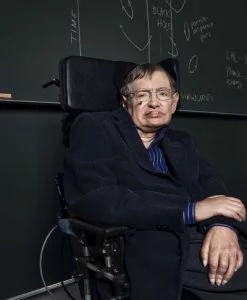 Stephen Hawking came to this earth on January 8, 1942, in England. He was differently able and has left a remarkable mark on the world with his findings. Stephen and Elaine Mason married in 1995 and separated in 2006. Stephen died on 14 March 2018 in Cambridge England. The actual cause of his death is unknown yet. The family made a statement that he died peacefully in his house.
Elaine Worked as a Nurse Before Meeting Stephen
Mason started her nursing career at an orphanage in Bangladesh. In that orphanage, her job was to provide health care services to the children. Furthermore, she has worked for four years in that orphanage.
Elaine is also a Managing Director at Belvedere Mead Limited. She has handled a scale of claims portfolios with values in excess of $500 million. Mason has experience in handling a diverse range of insurance and reinsurance business classes.
How Rich is Elaine Mason?
Being a nurse and a managing director, Mason earns a huge amount of money from her professional career. However, her salary and net worth haven't been revealed yet. Her ex-husband has a net worth of $20 million before his death.