Hailed as one of the most iconic radio presenters in the US, Howard Stern has earned himself a reputation for his outrageous and oftentimes controversial content that pushed the boundaries in the radio scene. But beyond the many controversies surrounding him, there is no doubt about the influence Howard Stern had that expanded from radio to TV and even books and movies.
The media attention Howard Stern garnered for almost four decades has also shed some light on his family. While at present he is happily married to actress and model Beth Ostrosky, he was once married to Alison Berns who he met when he was still attending Boston University. He also shares three beautiful daughters with her. So, what are his daughters, and what happened to them? Let us find out more about the eldest, Emily Beth Stern.
Emily is the Oldest of the bunch
Emily Beth Stern was born on May 7, 1983, in Old Westbury, Long Island, New York to parents Howard Stern and Alison Berns. She was the first child for both Stern and Berns who had gotten married in 1978. Emily also has two younger sisters, Deborah and Ashley. Emily also has step-siblings from her mother's marriage with businessman David Simon Scott.
The eldest Stern daughter studied Torah at Nishmat, the Advanced Center of Torah Study for Women. She also did her her BFA in drama from New York University's Tisch School.
Her Parents' Divorce Became the Talk of the Town
As Howard Stern became more and more popular, he became more engrossed in his work and failed to get more involved with his wife and children. But, Emily's parents Howard Stern and Alison Berns were happily married for more than 20 years.
None expected the impact of Howard being a workaholic would have in their relationship. In 1999 after the news broke out that the couple was heading towards a divorce, the public attention started diverting towards the stern family. The children shared by the couple also got dragged into the conversation as the parents started fighting the custody battle. The court ended up giving the rights to Alison and all three children started living with their mother.
She worked as an Actress in Small Productions
Emily Stern graduated from the theatre program at New York University's Tisch school. Although Emily believed that she lacked the proper guidance to help her pursue theatre and acting professionally, she did start to gain experiences from working as an actor, playwright, and musician in small productions.
Emily Got into a Controversy during her Off-broadway Play
In 2005, Emily Stern was set to appear in an Off-broadway play called Kabbalah. In the play, she was going to appear naked on stage, parodying Madonna's fondness for Judaism-based discipline. However, her nude pictures that were taken during the rehearsals were leaked to the public and used to promote the play without her permission. She quit the play and ended up suing the director for the photos. She talked about her experience:
"I told the director, 'Don't advertise who I am. He manipulated my love for the show for his gain."
In 2006, the organizer of the show Tuvia Tenenbom talked to NY Daily News and complained that Emily quit the production with no notice after meeting her father. Tenenbom said:
"She came back very shaken and said 'My father basically told me that if I take the role, that his enemies would buy blocks of tickets, throw garbage at my v*****, take a nude picture of me and put them all over the internet.'"
Tenenbom continued:
"I told Emly, 'You have to stand up for yourself as a human being and as an individual, and separate from your father. Your father is a psycho. Your father is selfish.'"
Emily tried Making a Career at Singing
Despite having such a big setback in the initial phase of her career as an artist, she continued finding new paths for herself. She released an album called Birthday in 2012 that consists of songs like 'Zoo Za Zoo', Come On, Given Love, Love the Child who Cries, and Love Song for Demeter. Unfortunately, both the song 'Zoo Za Zoo' and the album did poorly.     
Her Father Howard Somewhat Affected her Dating Life
In one of her interviews with the New York Post, Emily did not have a very good perception about dating men since her own father always used to talk about explicit sexual content in his shows. She said:
"It's rare I go on dates, my dad's emphasis on sexuality kept me out of the dating ring in my younger years."
She practices Orthodox Judaism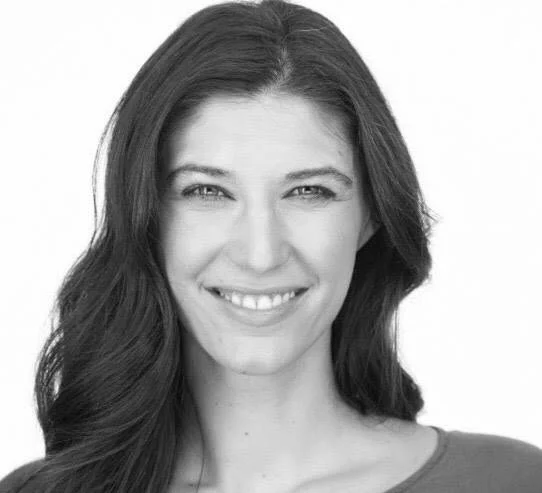 Despite not coming from a very religious family, Emily Stern has been very interested in orthodox Judaism. She studied Rabbinic in the Aleph Ordination Program: the Alliance for Jewish Renewal. She talked to 'Jew in the City' about how he found her religion during a Jewish Renewal havdalah ceremony in a yoga studio. She said:
"I walked into my first havdalah ceremony … and I had never seen something ritual and the way it was relating to the world in such a grounded way."
She continued:
"It really gave me an opportunity to begin to relate to matter in a way that was authentic for me."
Through her religious practice, Emily has been able to write a play for art fellowship at the Upper West Side Seminary Drisha Institute and even write a children's songbook based on an ancient text called Perek Shira. She also curated a photography project based on the Jewish ritual of Mikvah called 'The Walls of Miriam'. 
Emily is also an avid author at Jewish Journal where she wants to share the beauty of synesthesiac Sinai Experience through music and art.
Her Sisters are All Living a Quiet Life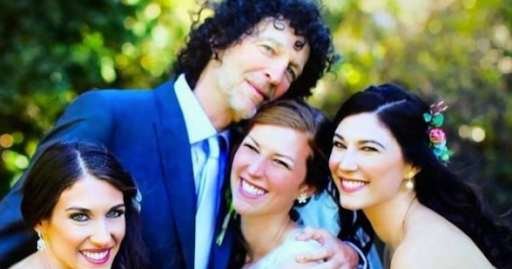 Emily Stern has two younger sisters, Deborah and Ashley. Both of the sisters have opted to stray away from following their father's footsteps in the entertainment industry. Deborah Stern has followed a path in academics and even completed her Ph.D. from the University of Pennsylvania. She is also the founder of a brand consultancy firm called Deborah Stern Partners. She also got married to her boyfriend, Colin Christy in a close ceremony among friends and family.
The youngest of the bunch, Ashley is said to be living quite a private life away from the media spotlight and has been occasionally seen with her father and his new wife.
Emily Stern in on Instagram
Unlike her younger siblings, Emily does seem to enjoy being able to connect herself through social media. In her Instagram account, she mentions herself as rabbinical student and has gender pronouns 'She/Her.' At the moment, she has a following of 1.3k. She also has a Facebook account where she posts her new works occasionally. She also has an active Youtube account where she constantly shares her music.
Emily seems to be well versed in Various Facets of Art forms
She sings, she draws, she writes, and she preaches Judaism. What can she not do? In her website, Emily has gone through her visual art works, articles, and songs that she has produced over the years. Although she might not be as successful as her father, she does seems to have a lot of skills up her sleeve.