The Supermodel Gisele Bundchen needs no introduction at all. She is a model, author, actress, businesswoman, and philanthropist. She is a leading example of how one's hard work will offer success if one truly works for it. People often say it's difficult to make a name in the industry without having a godfather. But, Gisele Bundchen has proved everyone wrong.
Gisele started her modelling career at the age of fourteen and since then she took the modelling industry to a whole new level. She was listed as one of the highest-paid models worldwide by Forbes. Gisele is a household name in the industry and has her own fan base.
But, her association with NFL player Tom Brady has added to her stardom. While many of us consider her a supermodel, football fans may consider her the wife of Tom Brady.  So, who actually is she and why did Tom and Gisele divorce? Here lifting the curtain of Gisele Bundchen's life that you may not be aware of.
Gisele Bundchen Wished to be a Model Since Her Childhood Days
Gisele Bundchen was born with the birth name Gisele Caroline Bundchen in Horizontina, Rio Grande Do Sul, Brazil. She is one of five sisters who was born just minutes before her fraternal twin Patricia on July 20, 1980. Her father Valdir Bundchen is a university teacher whereas her mother Vania Nonnenmacher is a cashier at the bank. They both are German immigrants.
Growing up, Bundchen was bullied for being tall and skinny. But, these attributes eventually helped her to launch a modelling career. Not only this, but with a tall physique, she always wanted to become a professional volleyball player. Her skills on the court were strong. She would have eventually ended up becoming a player if she hasn't been spotted by an agent in Sao Paulo.
Her mother saw potential in her to be a model. When she was 13, Vania enrolled Gisele and her two sisters Patricia and Gabriela on a modelling institute. A year later, when the girls were on a school outing, she was spotted by a scouting agent 'Elite Model'. Afterwards, the teenage girl eventually walked on the runway of her dreams to become a model.
Gisele is Known for her Modeling Skills
Known for her high cheekbones and shapely curves, Gisele Bundchen is one of the highest-paid models in the town. Her potential was first discovered by the 'Elite Model' agency in 1994. She grabbed the golden opportunity at the age of just 14 years. The teenage girl took part in a national modelling contest 'Elite Look of the Year' where she finished in second place. Further, she took part in the modelling competition 'Elite Model Look' at a global platform held in Ibiza, Spain. Here, she finished the competition in fourth position.
She officially debuted on the runway at New York City's fashion week in 1996. The following year, she shifted to New York to enhance her career. She got her big break when renowned designer Alexander McQueen chose her for one of his runway shows 'Rain' in London. She won a lot of admiration for her work.
A year later, Gisele was featured on the cover of the British magazine 'Vogue'. She became the most sought–after model who ended Kate Moss's 'Heroic chic' era and brought a new 'sexy-model' era. Gisele then worked for leading brands like Valentino, Ralph Lauren, Dolce & Gabbana, Missoni, Versace, Bulgari, Joop, Christian Dior, and many others.
Further, she made headlines when she grabbed a contract worth $25 million with the famous lingerie company Victoria's Secret. The same year, rolling stone magazine listed her as "The Most Beautiful Girl in the World." This uplifted her career and she graced the cover of countless magazines. As per Forbes Magazine in 2004, she was among the highest-paid model in the world.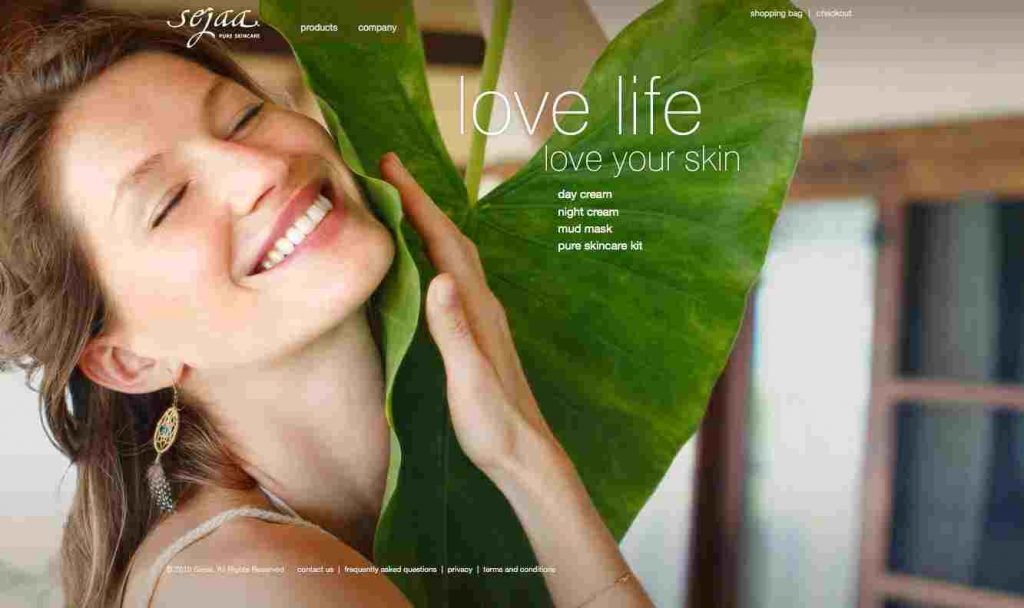 Besides working as a model in the glamour world, Gisele tried her hands at acting too. She made her acting debut in the comedy movie Taxi in 2004. Her other work as an actress includes The Devil Wears Prada and Tom Brady's documentary movie Tom Vs Time.
As an author, she has written a book named 'Lessons: My Path To A Meaningful life'. The book reveals the journey of Gisele from a childhood spent barefoot on the roads of Brazil to be a supermodel, motherhood and her marriage to the quarterback.
Likewise, Gisele is also into the business world. She is the owner of an organic skincare product line known as Sejaa. She launched the business with the aim to help teens with low self-esteem because of their beauty problems. In an interview with Vogue, she commented:
'When I was a teenager, I had pimples- oh God, every time someone looked at my face I thought they were looking at my pimples. I put mud on my face to dry them out, and it worked. I wanted to teach girls to love themselves and take care of their bodies. What is the first thing you see every morning? Your face! What do you put every day on your face? Cream! I have made the simplest, purest cream-an everyday cream-but is comes with an affirmation.'
Bundchen's Relationship with Tom Brady Highlighted Her More
The Brazilian model and actress and model is happily married to NFL player Tom Brady since 2009. They started dating in 2006. They were first introduced by their mutual friend on a blind date. After dating for three years, the couple tied the nuptial knot on February 26, 2009.
Their private wedding ceremony was held at St. Monica Catholic Church, in Santa Monica, California. Two months after, they again had a second ceremony in, Costa Rica, to share their joy with their loved ones. Tom recently in an interview opened up about marriage as:
"I think marriages…they ebb and they flow, and I think the challenging thing for us is we are very ambitious people.
She is a Proud Mother of Two Kids; Benjamin and Vivian Lake
From their blissful marriage, they are blessed with two adorable kids. Tom and Gisele welcomed their first son Benjamin Rein Brady on December 8, 2009. The couple again expanded their family from three to four by welcoming daughter Vivian Lake on 5th December 2012.
Her daughter Vivian is a younger version of Gisele. Recently, the Brazilian model shared a smiling photo of her younger self alongside Vivian and her fans couldn't stop themselves from expressing how identical they look alike.
Gisele is also a step-mom to Jack, tom Brady's daughter with his former partner Bridget Moynahan.
Tom isn't The First Guy Gisele She Dated
Before commencing her relationship with football quarterback Tom Brady, she was in a relationship with actor Leonardo DiCaprio. They started dating in 2000. But, after dating for five years, they ended their high-profile relationship in 2005. Both of them didn't cite any reasons for their break up.
She has also dated Kelly slater for a while after breaking up with Leonardo. Further, her name has been linked with Joao Paulo Diniz, Chris Evan, and Brazilian businessman Rico Mansur.
Her Husband Tom Brady is a Super Bowl Champion
Tom Brady, born Thomas Edward Patrick Jr. is an American Football quarterback who plays for the New England Patriots. He was drafted by the team in 2000. Since then, he had won many matches on the behalf of New England Patriots. The star quarterback is one of the best players in the NFL.
Tom has played in nine Super Bowls Championships. Out of them, Tom has won six Super Bowl Championship and was voted as the MVP player four times in a row. Tom Brady is considered as greatest football quarterback of all time by many sports analysts. He has also been selected for fourteen Pro Bowls. He indeed is a great player in the history of the NFL.
Trouble in 13 Years of Marriage with Brady
After remaining as a husband and wife for 13 years, Gisele is on the verge of breaking her marriage with Tom. As per sources, both Tom and Gisele were consulting a divorce lawyer as they were facing struggles in their marriage. And sources claim that the model is finally ready to break her marriage. In an interview with People, an insider close to Gisele said:
She is done with their marriage. She was upset about it for a long time and it's still difficult, but she feels like she needs to move on. She doesn't believe that her marriage can be repaired.
The source added:
She is just trying to figure out her life. She doesn't have contact with Tom.
As the news broke in the media, many speculations were made regarding their failed marriage. One of the speculators was a Canadian Professor and marketing expert Gad Saad. In a recent episode of 'The Megan Kelly Show', Saad said one of them must have cheated in the relationship led to a ruined marriage. In response to his speculations, the host Megan tweeted:
Gisele and Tom Officially Parted Ways in October 2022
After going through a rough phase in their happy marriage, Gisele and Tom finally decided to put an end to their 13 years of marriage. As per exclusive reports by People, the duo officially got divorced on 28th October 2022. Gisele confirmed the news of her divorce by posting a note on her Instagram story that wrote:
With much gratitude for our time together, Tom and I have amicably finalized our divorce. My priority has always been and will continue to be my children whom I love with all my heart. We will be co-parenting to give them the love, care and attention they need.
Further, she added:
The decision to end a marriage is never easy, but we have grown apart and while it is, of course, difficult to go through something like this, I feel blessed for the time we had together and only wish the best for Tom always.
After finalizing the divorce, Gisele went on a vacation with her kids in Costa Rica. Likewise, she celebrated Christmas with her kids Vivian and Benjamin in Brazil along with her parents. It seems like she is focusing on her kids and family for the ultimate happiness after separation with her ex-husband Tom.
She Believes in Charity and Saving the Environment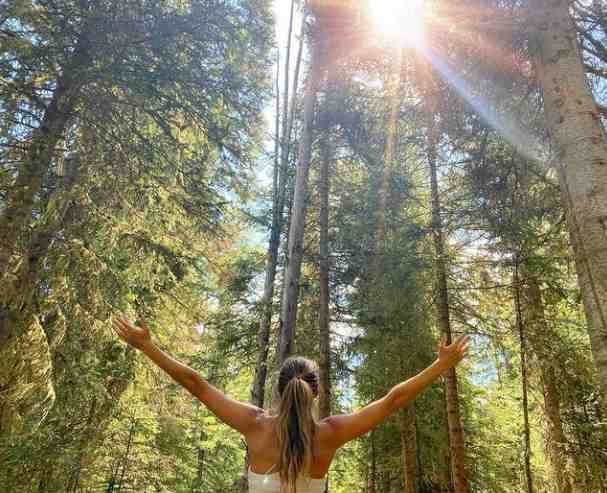 Outside of her modelling career, Gisele Bundchen is involved in various charity works and environmental work. She had raised money for St. Jude Children's Research Hospital by designing a limited necklace edition for Harper's Bazaar. In 2010, she donated $1.5 million to Red Cross for helping the people of Haiti after the devastating earthquake. She was listed as the 14th rank on the list of 'The Giving Back Fund' of 30 celebrities who made the highest donations in 2011.
Likewise, she launched a water conservation and plant recovery named 'Agua Lipma' in 2008 in the Rio Grande do Sul. In 2011, she was awarded Greenest Celebrity at the International Green Awards for her contribution to environmental conservation. Besides, Gisele has also appointed as a goodwill ambassador for the United Nations Environment Program in 2009. Recently, she took part in the Climate strike campaign held in Manhattan, New York.
Bundchen's Net Worth: How Rish is She?
The supermodel and wife of star quarterback Tom Brady have collected a fair sum of money from a career in the industry. She has graced the cover of many popular magazines like Vogue, Cosmopolitan, Elle, Harper's Bazaar, The Face and many more on the list. She has not just worked in the glamour industry but has also tried her hands in the entertainment industry as an actress.
As she had been associated with a number of projects that were not less than a million, Gisele's net worth must be in the six figures. Her net worth as of 2022 is estimated to be $400 million. Meanwhile, her husband Tom Brady's net fortune is around $250 million.
The Brazilian beauty has earned fans from all over the world through her work. She has once titled the most beautiful girl in the world. Her looks and good work have earned her 4.6 million followers on Twitter. Further, she has 19.9 million followers on her official Instagram account.