One of the most important things of being in a relationship is giving your significant other a support system they can rely on. In 1999, when English actor Idris Elba decided to chase his American dream and move to New York to pursue a career in acting, it was his then wife Hanne 'Kim' who became his support system and even moved to the United States with him.
This very support system became a foundation of their relationship that despite falling out of love with one another, both of them continued to stay present in each other's lives. While Idris Elba has somewhat became a media darling, the makeup artist has maintained a distant relationship with the industry. So, how is Hanne 'Kim' Norgaard 's life going these days after her separation from the actor?
Here is what we know about the estranged wife of actor Idria Elba who has opted for a lowkey life despite working in Hollywood industry.
Kim is also a Londoner Like Her Ex-Husband Idris Elba
Hanne 'Kim' was born on April 5, 1977 in London, England. Her mother is from South Korea whereas her father is of African descent. Her parents were known to manage a local store in the area where they lived. She also went to a local highschool but opted out from attending college.
Kim Married Elba When She was Just 22 Years Old
Kim first met Idris Elba in a London restaurant she was working at. Their second encounter after a few months led to them dating officially. They eventually tied the knot in 1999 before making their big move to the United States. The wedding ceremony was simple and the couple read vows among their close friends and family. At the time of their wedding, Kim was only 22 years old while Idris was 27.
Hanne's Marriage with Idris was Never Meant to be Last Forever
When Idris decided to move to New York City to pursue his acting career, Kim supported his decision and moved across countries with him. During the early years of their move to the US, the couple struggled for quite a while as Idris failed to land a good acting gig. However, their life took a turn in 2002, when the couple welcomed their daughter Isan Elba who was born on January 12, 2002.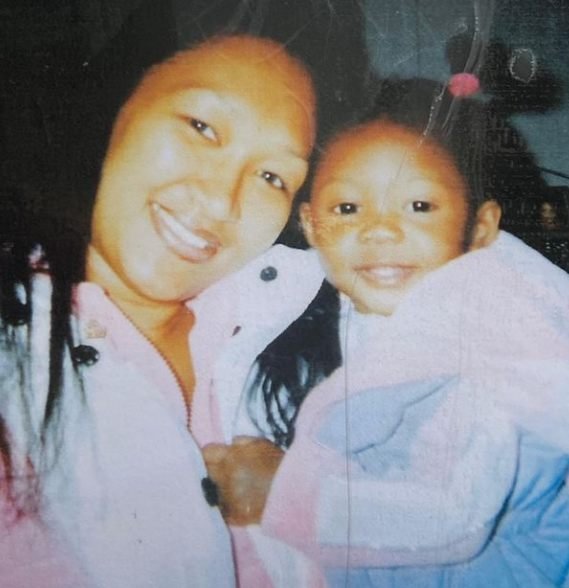 The same year, Idris Elba landed his career defining role in the 2002 HBO drama series 'The Wire' as the character Russell 'Stringer' Bell. As Idris Elba increasingly became busier, the couple started seeing cracks in their marriage. And in 2003, the couple filed for divorce and went their separate ways.
Kim Reached at the Peak of her Career as a Makeup Artist
Kim is known to have received a diploma in Makeup artistry with highest honors from the S.C. Institute in Washington, D.C. She worked as a key and assistant makeup artist for BBC where she mostly worked with basic hair styling and cutting in TV shows and movies made for television from 1992 to 2000. Simultaneously, she also worked on various Columbia Tristar movie projects as a key makeup artist from 1993 to 2000.
After moving to New York, Kim founded Kim Elba Makeup Artistry NY where she provided services to the fashion industry in New York from 2000 to 2007. In 2007, she founded another makeup service called Makeup Your Mind, Inc. The Atlanta based business works closely with the entertainment industry and has collaborated with BET online and Rolling out. Besides these, Kim also owns a cruelty free cosmetics line called Kim Elba cosmetics and a jewelry line called Kyue Style.
Throughout her decades long career in the makeup industry, she has managed to work with a lot of high profile celebrities. Her clientele list includes Robin Williams, Geena Davis, Hugh Laurie, Idris Elba, Shaquille O'Neal and many more. She has also branched out in her career and also works as a blogger, educator, speaker and beauty column writer.
Hanne Found the Love Again After Painful Divorce
After her divorce with Idris, Kim became more focused on her career and hardly had any time for new romance. However, in the early 2010s Kim found love again with Pastor Andrew L. Friar II who is responsible for Heart Strong Church located in Duluth, Georgia. They got married in 2013.
Kim had been Battling with Mental Health Issues
During the 2019 Golden Globe Ambassador luncheon, Kim's daughter Isan revealed that her mother had been battling with mental health issues . She talked to the People's magazine and said:
"It was only about two years ago when my mother opened up to me. I'm not going to lie; it's a struggle everyday. It's a learning lesson for me, but it's hard. Mental health is something that is hard to deal with. We just sat down and talked about it, and I think it was better for her, talking about it and talking about it with someone who means the most in her life and just getting that out."
Idris and Kim are Still on Friendly Terms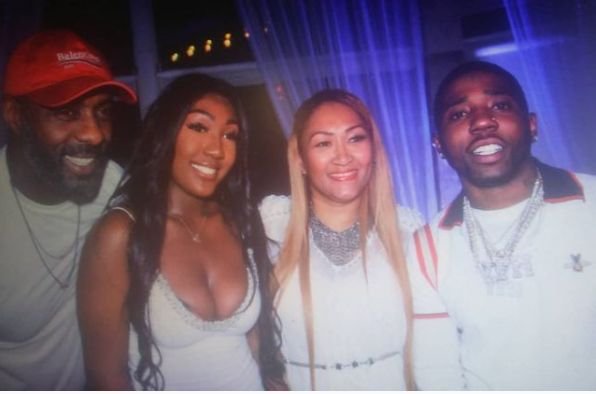 Despite having a very short lived marriage, Kim Nørgaard and her ex-husband Idris Elba share a friendly relationship. After their split, Kim did not drop Idris's last name and also took incharge of becoming the primary parent to their daughter, Isan. Their friendship and healthy relationship helped them to co-parent their daughter with ease. They were even seen celebrating their daughter's 16th birthday together.
Regardless of gaining fame as a professional makeup artist, Kim Norgaard has opted to live a lowkey life. We guess she is enjoying her married life with Andrew L. Friar II and is busing looking for ways to achieve more success in her career.