Hollywood actress Julia Roberts has been around the film industry for more than three decades. After her critically acclaimed role of a young bride with diabetes in 1989 'Steel Magnolias', she gained international recognition after starring in the 1990 romantic comedy 'Pretty Women' alongside Richard Gere. Following the success of 'Pretty Women' she was quintessentially dubbed as America's Sweetheart.
While she became the woman American men wanted to 'take home to their mom', she also came in the constant spotlight of the media for her romantic entanglements. Since 2002, Julia Roberts has been married to cameraman Daniel Moder with whom she shares three children. She like many other celebrities keeps it down-right private when it comes to their personal life. She rarely shares her kids pictures in Instagram or tweets about them. She probably wants them to lead a normal life for the moment.
But we as fans are always at the edge of the seat wanting to know about our favorite celebs private life. So, let's find out a little more about one of her kids, Hazel Moder.
IVF was Used to Initialize Hazel's Birth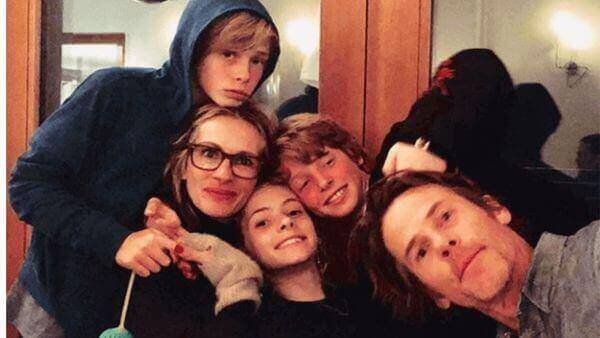 Celebrities oftentimes are placed on a much higher expectation than their non famous counterparts that almost everyone expects a picturesque lifestyle from them. What most people fail to recognize is celebrities are human beings too and they have their own fair share of issues.
Hollywood actress Julia Roberts despite enjoying the success of her career and her new found love with husband Daniel Moder, was also having problems regarding pregnancy. Roberts became pregnant through IVF (In Vitro Fertilization) and just nine weeks after the pregnancy, the couple announced that they were having twins, a boy and a girl.
Hazel Patricia Moder was born on November 28, 2004 in Los Angeles, California alongside her twin brother Phinnaeus 'Finn' Walter Moder. For a couple who were desperately trying to get pregnant, the two children were like a blessing. Although her publicist was in complete denial about the fertility issues, the fraternity raised eyebrows when she only revealed the sexes of her kids after 9 weeks. Also, the couple were spotted visiting a fertility center in Manhattan.
Hazel grew up with her brother in their Malibu home in California where both of her parents equally tried to be always around the kids. On June 18, 2007, the twins also welcomed their baby brother Henry.
Hazel has Worked with her Mother Julia Roberts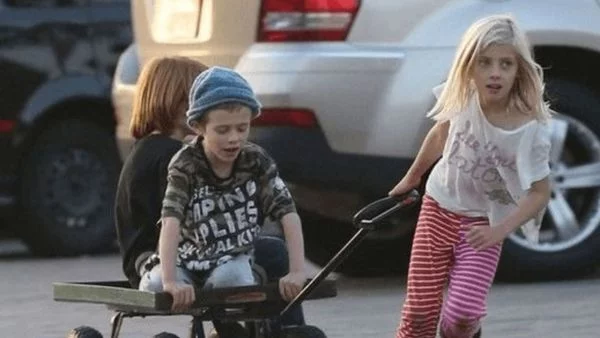 Hazel's parents are known to be notoriously private and have opted to keep their children away from the unwanted media spotlight. Her mother has always believed that raising the kids in a normal environment was much more important to protect their family life and avoid any intrusion.
With hardly any public appearance there is no knowing how Hazel's childhood days are going on. She is said to be attending Our Lady of Mercy School in Los Angeles. Coming from a family with talented actors like her uncle Eric Roberts and cousin Emma Roberts, growing up Hazel could also be interested in acting. Her mother is aware of the possibility and is open to the idea of enrolling Hazel into acting classes. Previously, Hazel along with her brothers has appeared as cartwheel kids in their mother's 2016 romantic comedy 'Mother's Day'.
How is Julia Roberts raising Hazel and her siblings?
Having world famous parents could easily mean you would have a much different lifestyle than the normal kids. While some celebrity parents let their children grow up in the same lifestyle as them, there are some who opt to take a much grounded approach to raise their children. Julia Roberts falls on the later half. Rather than spoiling her kids with all the wealth, she is letting them live as independent beings. Roberts once mentioned in one of her interviews that she is teaching her kids basic things like making their bed, doing laundry and making one meal.
Julia Roberts has always been upfront about the difficulties of raising her kids in a more technologically enhanced world. She revealed that she is very careful about turning the TV on. She has also restrictions regarding how much Hazel and her siblings are exposed to social media. While there might be restrictions regarding the media, Hazel's mother has made it clear that she regularly talks to her kids and holds family meetings which has given her and her siblings enough freedom to voice out their opinion.
Despite wanting to give her kids a normal childhood, she does not completely restrict her kids from getting the benefits of her own career. As an actress, Roberts is bound to travel a lot of new places. She mostly always travels with her brood to these film locations. Because of this, all of her kids are exposed to multiple cultures from a very early age.
Julia has Special Letters For Hazel
Hazel's mother Julia Roberts revealed in one interview that she has kept all of her love letters that she received from Hazel's father. Julia has planned to give all of these letters to her daughter someday.
Talking about these notes she said, "I have a box that a friend gave me and it is painted on the inside where it says 'Love letters to Julia from Danny' where I have kept all my notes and letters that my husband has written to me over ten years. I'm grateful to give it to my daughter when she grows up. Great way to know your parents, I think."
Julia's Archive of Iconic Red Carpet Dresses Belongs to Hazel
Apart from these, Julia also has another stash of her life to give to her daughter. In an interview with People magazine in April 2017, she disclosed that she has been saving up all her iconic red carpet dresses for her daughter Hazel in case she ever wants to have them.
Asked about her dresses, and if she will ever be wearing it, she said,"I have this little space in my house that my husband refers to as the heritage collection. Things I go, 'I can't get rid of [this], what about Hazel?"
These dresses include her black and white Valentino gown which she wore during the Oscar ceremony where she won the best actress for her performance in the 2000 biographical movie 'Erin Brockovich'.