There are very few athletes in the world that have impacted a sport as much as Serena and Venus Williams have done Tennis. The Williams sisters have dominated the sports for nearly two decades after going pro at the age of 14. While older sister Venus has become a legend in her own right with 7 Grand Slam singles titles and many other wins under her belt, it is her younger sister Serena who has become an icon for many young athletes pursuing the sport. Serena Williams has won 23 Grand Slam singles titles, the most by any player in the Open era and the second most of all time.
Since both Serena and Venus competed around the same time, most of the time the two would end up going up against one another in a lot of competitions. The rivalry fortunately was deeply professional, only staying within the court and outside of it, the sisters have a very close relationship with one another. However it is not just Serena and Venus who share a loving bond with each other, this connection is also shared by their other siblings, especially half-sisters Isha and Lyndrea Price who share through their mother's first marriage. So, who really is Isha Price?
Isha is the Second Oldest Daughter of Oracene Price
Isha Price was born on 18th February 1975 to parents Oracene Price and Yusef Rasheed. She had an older sister Yetunde Price born in 1972 and a younger sister Lyndrea Price. However, tragedy hit the family and their time as one was cut short when her father Yusef suddenly passed away in 1979 due to a heart attack. 
Isha Grew up in a Strict Environment
Shortly after the death of her father, her mother met Tennis coach Richard Williams when she was working as a nurse. She later married him in 1980. Her half-sisters Venus and Serena Williams were born soon after. Following the unison, Richard Williams stepped into the role of the stepfather for the three girls.
Richard Williams is known to be a very strict parent who maintained a tight schedule for both his biological and stepdaughters with Isha having a strict bedtime schedule of 10 PM until she was 18 years old. "It wasn't until I got to college that I realized that our lives weren't what other people considered normal," she once revealed to The New York Times.
Isha is a Law Graduate Of Georgetown University
Most of Isha's early life has remained under wraps however we do know that after finishing high school she chose to study law. She received her Bachelor of Science from Howard University. Then she enrolled at the Georgetown University Law Center with the goal of pursuing a combined Juris Doctor and Master of Business Administration degree.
Isha works as a Lawyer Representing her own Consulting Group
As soon as she graduated with a law degree, Isha started working as a lawyer and a contract and brand manager for her famous sisters. She is the co-founder and Senior Strategic Advisor of Wishbone Consulting Group.
She works alongside her partner Jenny Goldstock Wright to create strategies and vision for the firm's most prominent clients and initiatives. The firm's website describes Price as someone who 'brings an unusual combination of inside knowledge and strong skills in branding and business to Wishbone's unique clientele base'.
Isha Wears Multiple Hats: Also works as a Producer
While her work as a lawyer might be unknown to most, as a producer Isha Price seems to have a keen eye for a good script. One of the most celebrated movies of 2021 'King Richard' was the product of her relentlessly pursuing a quality script. She was the one who met the scriptwriter Zach Baylin to read his script which made quite an impact on her.
Initially, it was Isha who brought the script to her sisters and the rest of the family. According to her, at the start, not all of them were on board with the idea but slowly came around to trusting the project. She said:
"They wanted to make sure the story was told right, it was fair and it was honest and it really displayed the integrity that we've always tried to have as a family."
She added:
"It took some time to get there with my family, because there's a little bit of distrust, as you can imagine, being in the public eye for as long as they have."
After gaining approval from the family, Isha alongside her sisters Venus and Serena became the executive producer of the movie. Isha also served as an advisor to director Reinaldo Marcus Green and the rest of the cast and crew.
Following the success of the film on the night of the Oscars, she went on to her Instagram and called the experience of making the film a 'love letter of sorts for their father.
Isha has a love for Baking
While working as a lawyer and a brand manager is something Isha chose as a career, cooking is something she has a soft spot for. Her Instagram page is filled with all things related to food but she especially shares a deep love for baking. She posts these incredible Instagram reels called Isha's Saturday Bake where she makes everything from Cinnamon rolls, cupcakes, and pound cakes to Chicken pot pie. 
Isha has Four Siblings: Yetunde, Lyndrea, Venus and Serena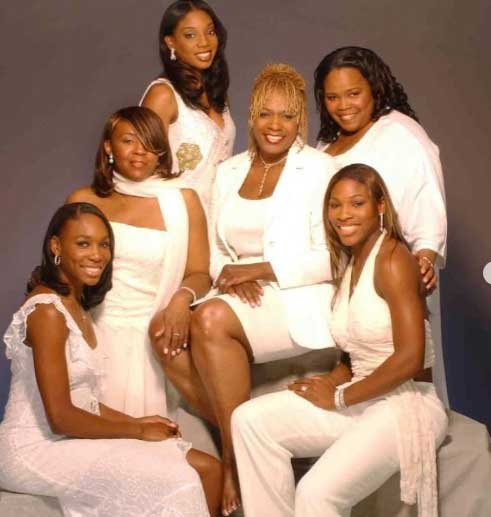 Isha had an older sister Yetunde who was three years older than her but sadly passed away in 2003 following a gun shooting while she and her boyfriend Rolland Wormley were in their SUV outside a suspected drug house in Compton, California.
Both the prosecutors and defence claimed that Yetunde was an innocent bystander and that neither the victim nor her companion was in the area to buy drugs. Serena talked about the grief of losing her sister and said, "No matter what, my sister is not coming back."
Isha's younger sister Lyndrea also likes to stay away from the limelight. She is known to have a knack for designing whether it be a website or clothes. She is said to be involved in merchandising as a fashion creative production stylist.  
Venus and Serena Williams are Isha's half-sisters and are household names. They have dominated Women's Tennis and have since become a legend in their own right. Isha shares a very loving bond with both of them and she is involved in a lot of the things that benefit her sisters.
On her Instagram, Serena posted a photo of her sisters and captioned it:
'My mom raised 5 women (one passed) and 3 grandchildren. They are not afraid to tell me anything, after all, I am the youngest of the five. I'm so happy Olympia has my mom as her grandma (of course she has Alexis' stepmom as well) and I'm happy she has aunts like my sisters Venus, Isha, Lyn and Alexis' sisters Amy and Haley.'
She is an Aunt to four children
Isha's sister Yetunde left behind three children after her untimely death. Her two sons Jeffry and Jair and daughter Justus have all grown up beautifully. Isha's niece Justus has gotten married recently. Isha is also a proud aunt to Serena's daughter Olympia with her husband Alexis.
IshaHas Kept Her Relationship Status Private: Single or Married?
Despite having world-famous sisters, Isha has relatively strayed away from sharing tidbits about her personal life. We cannot for sure say that she is in a relationship or not. However, in a lot of sites and pages dedicated to her, there seems to be mention of a husband who goes by the name Felix Farron. They also claim that the couple has been married for at least a decade or two.
She has yet to confirm or deny the relationship. She also does not seem to have any children but is a mom to her dog 'Khan' who repeatedly makes an appearance on her Instagram.
Not Everyone was Happy with King Richard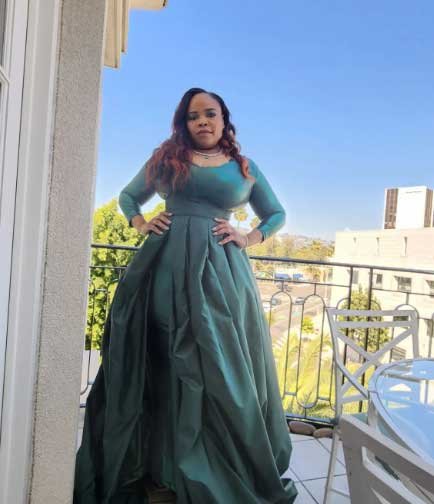 While Isha and her sisters loved their father enough to pay a tribute to him through the movie 'King Richard', not all of Richard's children were on board with his portrayal in the movie. Richard has been married three times and from his first marriage, he had five children; Sabrina, Richard III, Ronner, Reluss, and Reneeka.
Richard's daughter, Serena and Venus' half-sister Sabrina have been very vocal about Richard's abandonment of their family in order to further Venus and Serena's Tennis careers. She slammed Will Smith and the movie for glorifying a deadbeat father claiming that her father went out to buy her a bike one day and never returned. She told The Sun,
"He thinks he's the king of the world, but none that's ever been around him thinks he's king Richard. It is an outrageous title, but truth be told, it fits him. He's not the king of the world. If you look at him psychologically, it's something he has never achieved apart from in his head. He's lived only through two of his daughters foreshaking all his other children." "Truth be told, those girls rose to the top while his other children had to suffer because of the choices my dad made, we were raised in poverty after he left."