Jerry Seinfeld is one of the wealthiest comedians in the earth right now. He is most popular for his show Comedian in the Cars Getting a Coffee. Many legendary comedians like him make fun of others and try to dig out the secrets of others in a humorous way. But when it comes to their personal life, they choose to remain silent. Many chapters in Jerry's life need to be unraveled and one of those chapters include his wife Jessica Seinfeld. The couple has been married for almost twenty years now. But, many of his fans still don't know much about her. Let's found out everything related to Jessica Seinfeld, the wife of legendary comedian in this biography.
Early Life and Education
Jessica Seinfeld was born as Nina Danielle Sklar on September 12, 1971. She later changed her name in 1995. She was born to parents Karl Sklar and Ellen Sklar. Her mother worked as a Victim service advocate and an attendance officer at Hunt Middle School. Her dad Karl was a computer software engineer. She grew up in Burlington, Vermont alongside her two sisters. One of them is Rebecca Shalam. Jessica completed her primary and high school in Vermont.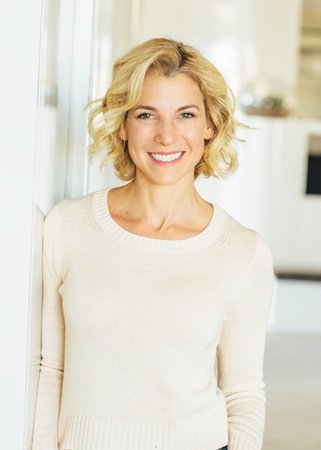 She then went to attend the University of Vermont. After getting the bachelor's degree from the University, Jessica worked at Golden Books Entertainment as a licensing manager. After that, she served as a Public Relations executive for the famous fashion brand Tommy Hilfiger.
Career Success
Jessica has established herself as an author and a philanthropist. Her career journey as a philanthropist started when she gave birth to her first child, Sascha. In 2001, Seinfeld started a charitable organization known as "Baby Buggy".
The organization aims at helping needy families to access the essentials needed for safeguarding their well-being and safety. She first began the organization with a donation drive where she requested people to donate their used baby supplies after realizing the fact that they will be no longer useful to their family and could be used by others. She describes the idea behind the initiation as:
'Shortly after the birth of my daughter, Sascha, having slowly accumulated closets full of used-but very usable-baby clothing and equipment I no longer needed, I have a moral dilemma. As the daughter of a social worker, throwing out perfectly good baby gear was unthinkable, and yet there was no easy way to get it to a family who could use it. Thus, Baby Buggy was born."
In 2016, the organization was renamed as Good plus Foundation. To date, the foundation has donated 20 million items to the needy families across the USA.
Jessica Seinfeld proved herself as an author by launching her first cookbook titled 'Deceptively Delicious: Simple Secrets to Get Your Kids Eating Good Food" in October 2007. The book featured recipes and strategies for making healthy food for young children. The book was written in consultation with doctors Mehmet OZ and Roxana Mehran and nutritionist Joy Bauer.
Her book became the No. 1 on the New York Times bestseller proving to be a raging success. It remained on the list for five consecutive months. Besides, the book also became the best-selling book on Amazon and number 2 on the USA Today Bestseller list. Moreover, the book was also featured on 'The Oprah Winfrey Show'.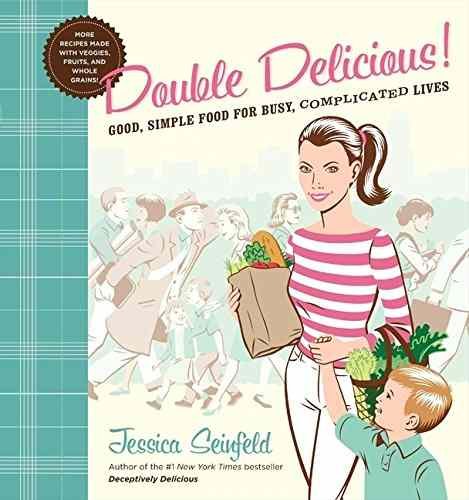 In October 2010, Jessica again launched her second book titled Double Delicious! Good, Simple Food For Busy, Complicated Lives. Like her first book, her second book also created waves on the market proving it to be the bestselling book. Likewise, once again her book got featured in The Oprah Winfrey Show. Jessica also launched a website 'Do it Delicious' in the same month. The website aimed at helping novice cooks for preparing dishes. The website also featured community forums where one can discuss with others, kitchen guide, store, and blog.
Further, in 2010, she wrote the script for her husband's production "The Marriage Ref". The show was premiered on 28th February presented by Comedian Tom Papa. Her portfolio also includes books like 'The Can't Cook Book' launched in 2013 and Food Swings published in 2017.
Relationship, Affair, and Marriage with Jerry Seinfeld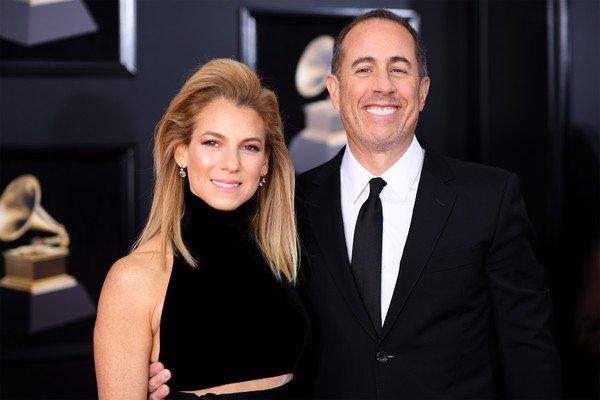 When the courtship of Jessica and Jerry started 20 years ago, their marriage didn't seem destined for preeminence or longevity. Although rumors tarnished their relationship from the start, they proved everyone wrong by staying with each other like a rock. Their relationship all started when Jerry and Jessica saw each other at the Reebok Sports Club.  At that moment, Jessica had already been married to producer Eric Nederlander. She had just returned from three weeks Honeymoon in Italy with him.
From the moment she saw Jerry, Jessica fell in love with him. Soon after she divorced her then-husband Eric and started dating Jerry Seinfeld. Due to this, many rumors surfaced around the town that Jessica left Eric for a richer guy. Many even called her a gold digger.
Later on, Jessica explained that her relationship with Eric was already in trouble and was planning to call off the marriage. In 2004, in an interview with Vogue, Jessica talked over the criticisms as:
"I met Jerry at the end of what was the most difficult period of my life. I had just made a painful decision to dissolve a five-year relationship that began when I was 21 and culminated in a brief marriage. Jerry was neither the cause nor the effect of the breakup, but his friendship gave me strength and resilience at a time of desperate need, and it has formed the basis for my happiness in the years that have followed."
Despite the rumors, Jessica and Jerry stood with each other like a rock and proved everyone wrong. When Oprah Winfrey asked Jerry about meeting Jessica on her show, he said:
"It's not the conversation or the attraction that you feel. It's just like this comfort level when someone comes into your house. When they're in your house and you're still comfortable. I don't know what it is, but it's just like this someone I want to spend my life with."
Well, that reveals how much Jerry liked Jessica at first glance and decided to never let her go off his life within a short tenure. They dated for a while and then came the beautiful engagement saga. On November 6, 1999, the comedian Seinfeld proposed Jessica in New York City's trendy SoHo Boite Balthazar with a large Tiffany diamond ring. And with no surprise, Jessica accepted the proposal. The following month, they tied the nuptial knots on Christmas day in a close private ceremony.
From their two-decades-long blissful marriage, the couple has been blessed with three children- Sascha Seinfeld (born on November 2000), Julian Kal Seinfeld (born on March 1, 2003), and Shepherd Kellen Seinfeld (born on August 22, 2005).
Their long-lasting happy and productive marriage is proof of their love for those all doubters who questioned their relationship.
Lawsuit and Controversies
Jessica's first book 'Deceptively Delicious: Simple Secrets to Get Your Kids Eating Good Food' dragged her into a controversy with another author Missy Chase Lapine. She is the author of the book "The Sneaky Chef". Lapine claimed that the book written by Jessica contained her idea of hiding vegetables and fruits in children's food to make them healthy.
In response, Seinfeld told that the idea was purely based on her experience with her children and that idea of pureeing vegetables has been in existence for decades. In the same lawsuit, Lapine accused Jerry of defamation. When Jerry appeared with David Letterman on "The Late Show", he called Lapine 'angry and hysterical', 'a wacko', a stalker and a nut job and many more.
The allegations against Jessica was dismissed by the United States District Court for the Southern District of New York on September 10, 2009. Meanwhile, the defamation claim against Jerry Seinfeld was dismissed by the United States Court of Appeals for the Second Circuit on 28th April 2010.
Net Worth
Jessica Seinfeld has incredibly done well in her career. She has been able to accumulate net fortune amounting to $30 million to support her lavishing lifestyle. On the other hand, her husband, Jerry Seinfeld has a net worth of $950 million. He is one of the richest comedians in the world who has topped the Forbes list of the highest-paid comedians in the world.
Jessica is active on Social media like Twitter and Instagram where she then and again posts about her recipes and moments spent with her family and friends. Her official Instagram account has 468k followers and on Twitter, she has 64.5k followers.