Dwayne Johnson is undoubtedly one of the most handsomest guy in Hollywood. His charm and skills makes everyone's heart beat a little faster. But, there's one girl who swept away the floor behind feet. She is Lauren Hashian, the daughter of late drummer Sib Hashian. Lauren is herself a singer by profession. However, she is popular worldwide as the wife of Dwayne "The Rock" Johnson.
Lauren Hashian before She met Johnson
Born on September 8, 1984, Lauren Hashian is the daughter of late Sib Hashian, drummer of the Rock band Boston. She was born and raised in Lynnfield, Massachusetts, USA. Her mother Suzanne Hashian used to work as a bunny at Dallas Playboy Club. Her family was from a music background. Lauren has a brother named Adam Hashian and a sister named Aja Hashian.
She attended Lynnfield High School in Lynnfield, after which she moved to Boston. In Boston, Lauren Hashian attended Emerson College, where she studied public relations and communications. In 2006, she graduated with a Bachelor of Arts Degree. She is in a relationship with Dwayne Johnson since 2007.
Hashian is an Accomplished Singer and Songwriter
Hashian is a singer, songwriter, and television celebrity. Watching her father play and perform on stage in front of millions of audience triggered a love for music in Lauren. Then following the footsteps of her father, she debuted her musical career at a young age. In 2005, she became the finalist of the talent hunt show 'R U That Girl'. In 2014, she released her song 'Memory', followed by "Go Hard" in 2016. Lauren has co-written the song "Just You" with hip-hop artist Yaboi Shad. She has sung several cover songs. Her songs are available on SoundCloud. She has also shared the stage with her father.
Furthermore, she worked at Warner Music Group in the creative licensing department and also at Paramount Picture's motion picture music department. Lauren frequently collaborates with her musician sister Aja Hashian.
Her Relationship with Dwayne Johnson Blossomed on the Sets of The Game Plan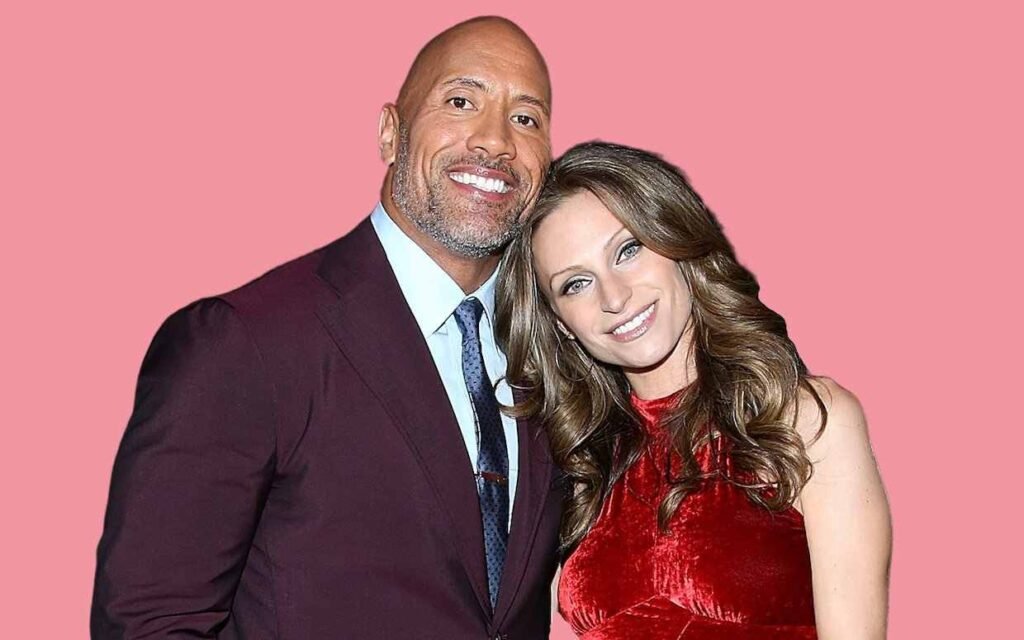 Their story began in 2006 when Dwayne and Lauren's paths crossed when Johnson was filming for the sports comedy film 'The Game Plan'. At that time, Dwayne was already married to Dany Gracia and wasn't available. They only commenced their relationship in 2007 shortly after Dwayne and Dany got divorced.
As per the statement revealed by Rock in an interview with WSJ Magazine, Lauren was the one to break the ice between them and it was kind of love at first sight for Rock. He told:
Within 30 seconds, I thought , 'Wow, this gir's stunning.' At the time, I was going through my breakup with Dany, and she was just coming off a big breakup too. Ironically, when you are not looking for something, the power of the universe kind of takes over.
Johnson once told People that he felt extremely lucky to have fallen in love all over again with Lauren after his breakup with Dany. The couple have been inseparable ever since the day they started dating.
Lauren and Johnson are Parents to two Daughters: Jasmine & Tiana
The pair welcomed their elder daughter Jasmine Johnson on 16th December 2015. The five years old girl has accompanied her darling father in many red carpet events. Lauren and her partner Rock went on expanding their family and welcomed their younger daughter Tiana Gia Johnson on April 23, 2018 just a year before their wedding. Like her elder sister, she also shows her presence at many red carpet events alongside her family.
Dawyne also shares a daughter Simone Alexandra Johnson with his first wife Dany born on August 14, 2001.
Lauren and Johnson Finally Got Married after a Decade of Being Together
Rock finally tied the knot with Lauren on August 18, 2019 after sharing courtship for more than 10 years in Kauai, Hawaii. Their two daughters Jasmine and Tiana were also the part of the celebration. After tying the knot, Rock took to his Instagram to share the big news with everyone. He wrote:
To carry out my #goal of complete privacy, no wedding planners or outsource resources were hired. Everything you see was created by hand, by staff and family only.
Lauren currently lives with her boyfriend turned husband Dwayne Johnson in his $ 3 million, 13000 square foot mansion in Florida. The actual net worth of Hashian is not known as she keeps her life a secret. On the other hand, her husband Dwayne Johnson currently has a net worth of $400 Million as of 2021.
Lauren is totally okay with staying away from the limelight. She likes to keep her life more private and has been the Rock's Support for a very long time now.