Pablo Escobar lived all his life being Robinhood for the poor and a ruthless gangster for the Columbian rich. He is best remembered as a murderer, drug dealer, philanthropist, monster, and whatnot by the world. But, for his family, he was the man who loved them with all his heart. There was a soft side in his cruel heart that would only beat for his wife Victoria, son Juan and daughter Manuela Escobar.
The world would have never known his soft side if the Netflix series 'Narcos' was not released. Pablo's life and the story of his family have been the main story of the series. The series shows how much he loved his daughter and would go to any length for her wishes. But is that true??? Was Pablo really a doting father or has the truth been tricked?
While his wife Maria and son Juan have come in front and talked about the truth, his daughter Manuela Escobar has been a mystery. There's hardly any information on the whereabouts of Manuela. So, what happened to Pablo Escobar's daughter Manuela Escobar?
Manuela had a Troubled Childhood
Manuela Escobar was born on May 25, 1984, to Colombian Crime legend Pablo Escobar and his wife Maria Victoria Henao. She has a big brother named Juan Pablo Escobar. Her father Pablo was a drug lord and was one of the wealthiest criminals in the world. Pablo was ranked the seventh richest man in the world by Forbes earning $6 million per day back then.
Being the only daughter of Pablo Escobar, Manuela lived in a world of fantasy in her native land Colombia. Manuela had a life of luxury residing in luxurious mansions filled with sculptures, lavish rooms, a zoo and many more. However, she never lived the life of a normal child. She never got to socialize with the kids of her age as her life would be at risk from attack by her father's unyielding foes. Unlike most children, Manuela was homeschooled as attending a public school might have been a threat to her life.
Pablo has really tried his hard to keep away Manuela's life affected by his deeds. However, living a normal life being the daughter of the most wanted criminal is quite hard. When she was only three years old, she witnessed a murder attempt on her father by a car bomb explosion at their Monaco apartment. The incident almost made her deaf.
Her Father Pablo Went Beyond The Horizon To Fulfill her Desires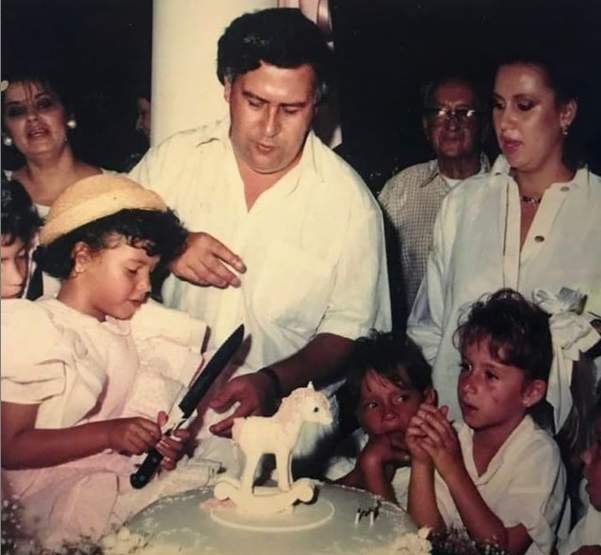 Even though Pablo was known for his cruel behaviour and violence, he was a doting father. He always had a soft side for his family, especially for his daughter, and would go to any length for her. One of the incidents proving his brilliant fatherhood is mentioned by Author J.D Rockefeller. He reported how innocently Manuela once asked her father how much a million dollars is worth and simply Pablo replied:
"The Value of your eyes, my princess"
It's quite safe to say Manuela was apple of her dad's eye. As per reports, once Manuela asked for a unicorn to play with. Any other normal parents would hand her a toy unicorn, but Pablo's fatherhood was simply out of the box. To fulfil her wish, Pablo bought the most expensive white horse in the area and stabbed a horn on its head. Likewise, wings were glued on the back to give a complete look of a unicorn. The act did put a smile on Manuela's face, but the poor horse died of infection.
However, it wasn't the weirdest act Pablo did so far to keep Manuela happy. When she fell ill and suffered from hypothermia in the Medellin mountainous region, Pablo set fire to $2 million to keep her warm. During the time, the Escobar family was hiding in the area from enemies. In addition, he got her mistress to kill the unborn baby just because Pablo once said she would be the last in the line. While his act seemed a bit crazy, it proved how much he loved her daughter.
Manuela Escobar received all the things she wanted as a child. Unfortunately, what she lacked was peace and stability- the most important things having a huge impact on a child's mentality.
Manuela's Mental Health was Affected by the Death of Pablo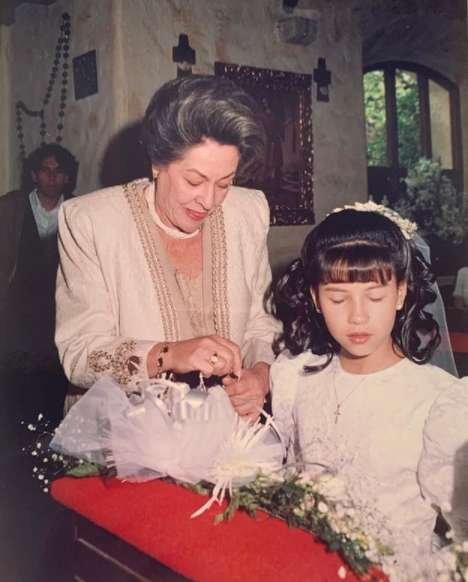 Manuela's life took a different turn after Pablo's death. He was killed when she was only nine years old. Pablo was shot dead by Colombian police on 2nd December 1993 in Madelin, Colombia after he tried to run away. Losing a father at a young age made her vulnerable. She suffered from depression.
According to reports, she slept with the shirt of Pablo the day he died. In addition, the little Manuela also kept a moustache under her pillow. From this point onwards, her life changed from riches to the life of a refugee.
Life of Escobars Became Vulnerable After Pablo's Encounter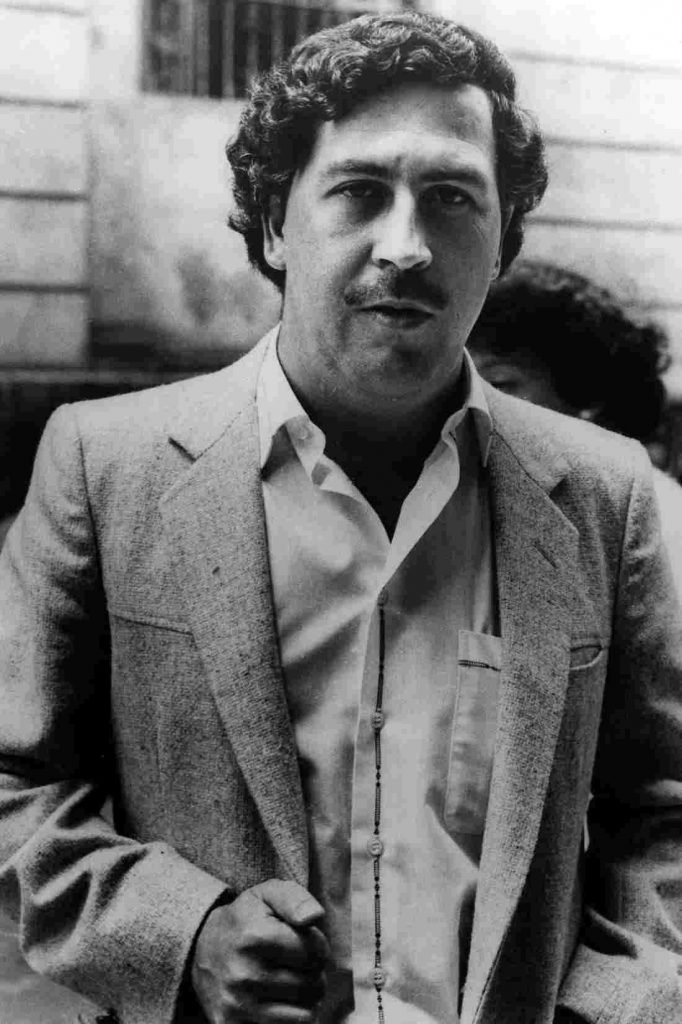 Manuela and her family were living a life of riches until Pablo was alive. Though Pablo lived a life of crime in the eyes of the world, he always was a family man. After he was encountered, his family became the victim of his sin. They were price tagged at four billion dollars. They had to give all their wealth to Pablo's enemies to save their lives. Manuela along with her mother and brother had to hide their real identities to run away from the Colombian's violence and fled to new places for survival.
The Escobar family tried to take refuge in America, Germany, and several other countries. But, no one allowed them entry. In 1994, the Colombian government gave them new identities with new names. Her mother's name was changed to Maria Isabel Santos Caballero. Likewise, Juan's name was changed to Juan Sebastian Marroquin Santos and Manuela's to Juana Manuela Marroquin Santos.
With new identities, they flew to Mozambique, an African country. But, they left the country after living for less than two weeks and moved to Brazil. Things didn't go their way in Brazil too and thus moved to a new destination. On 24th December 1994, Manuela and her family moved to Buenos Aires, Argentina on a tourist visa and lived a regular life.
More Sufferings on Her Way: Mother and Brother Got Arrested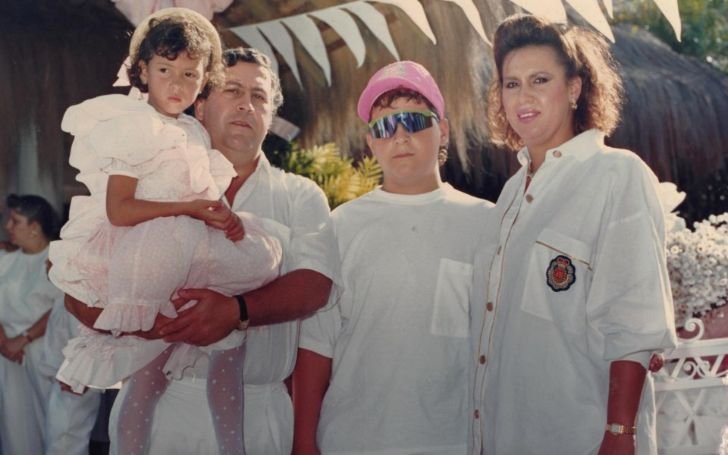 Manuela and her brother Juan attended public school in Argentina like normal children. Her mother worked as a real estate entrepreneur and things started getting normalised. However, it came all crashing when the Argentine government found out their real identity in 1999. A case was filed against her mother and brother for forging documents and money laundering. Manuela was set free being a minor. However, due to lack of evidence, Maria and Juan were released.
Nevertheless, the situation hard hits Manuela's psychology. She suffered from depression and had to consult with a psychiatrist. There came one point when she even tried to end her own life. She refused to go to school for fear of bullying. Following this, she was once again homeschooled.
After many years, finally, the gloomy days went off her life and she was able to live a normal life. Her mother got Argentine Citizenship in 2010. She even voted as a citizen of Argentina. However, her brother still holds Colombian Citizenship. As of today, the family lives a respectful life, and her mother Victoria often shares about her life on her Instagram.
Her Brother Juan Apologized for Pablo's Deeds
Unlike Manuela, Juan has not shied away from the media. Juan is an architect and lives a life of respect, unlike his father. As per him, Pablo was a loving father and gave many life lessons to him that Pablo never followed. They used to play soccer and monopoly together. He got to know Pablo was a drug dealer and killed the minister when he was just seven years old. But, he was too young to understand that. In fact, he was the last person to have the last conversation with dad Pablo.
He has been very vocal about his father's legacy. He has been going out and sharing his story everywhere. In a 2009 documentary 'Sins of My Father', he has talked about Pablo's actions that had an effect on his life. Besides, Juan has also penned his story in a book named "Pablo Escobar, My Father" released in 2014. Now, he is working on the second book which will include the last days of Pablo's life when he wasn't with his family.
Junior Escobar tried his best to protect his mother and sister Manuela from his father's enemies. After becoming stable in his life, he has apologized to the families who suffered due to Pablo's deeds. He has donated to many Colombian Charity projects. Juan now lives a normal life with his wife and six years old son.
Her Dad's Life Has Been Portrayed in the Netflix series Narcos
The 1980s drug trafficker Pablo Escobar's life has been shown in the Netflix series Narcos. Narcos is a crime drama produced and directed by Carlo Bernard, Chris Brancato, and Doug Miro. Seasons one and two of the series are based on the story of the late Pablo who accumulated billions through the production and distribution of cocaine. Especially, season two has gone deeper into his family life.
And her brother Juan thinks the series is full of errors. He believed reality was far grimmer. He told:
"My father was much crueler than he appears in the show. He terrorized an entire country."
Further, he added:
"You have to be responsible when telling this story. There are thousands of victims in Colombia who deserve respect. The show creates a culture where being a drug trafficker is cool. Young people all around the world write to me saying that they want to be drug dealers and asking for help. They write to me as if I was selling tickets for entry into this world."
Many Believed her dad Pablo Committed Suicide
Pablo Escober lived all his life as a criminal running away from the police. His entire life has been shown in the Netflix series Narcos. But few of his friends and family believe that the series is missing out on some important details about Escobar's life. Pablo's childhood friend Edgar Jimenez Mendoza said in an interview about the same. He also said that his late friend wasn't killed but he himself took his life.
After his death, Hugo Aguilar, a Police colonel who was the part of encounter claimed that he killed Pablo himself. However, another claim by DEA supports Edgar's belief that said :
We killed him. But Pablo's family says that Pablo committed suicide and I personnaly believe it more, because Pablo had said in many speeches that he would never allow himself to be captured alive.
Likewise, in a joint statement given by Pablo's brothers Roberto Escobar and Fernando Sanchez Arellano, they claimed that he did not get killed and he had instead committed suicide as he didn't want to capture alive.
Manuela's brother Juan also said that their dad took his own life to save his family from being taken hostage by his enemies in an interview with the British newspaper, The Sun, in 2016.
Where is Manuela Escobar now?
Though Manuela has tried to keep her life private, she has maintained accounts on social media platforms. As per her Twitter bio, she currently lives in Medellin, Columbia. Likewise, she also has a Facebook account where she uploads her happy pictures hinting she is living a peaceful life. Apart from these, nothing much is known about her present life. Further, whether Manuela is single, dating, or married is still a question that is yet to be answered.
Even though she had nothing to do with her father's sin, she became victimized. We can only hope she is living a safer life and has found a new home.
Her mother has also Come Forward with Her Side of the Story
After staying silent for more than two decades, Manuela's mother Maria Henao has also opened up about her life through her autobiography 'Pablo and Me: My Life with Escobar'. The book circles around her private life from meeting her husband at a very young age and staying with him until his eventual demise. About her decision to write a book, she wrote:
"I thought it was my duty towards my children that they learned my side of the story." "I also want my six-year-old grandson to know what really happened, through me."
As of now, Manuela remains the only one close to Pablo Escobar to not come forward with her life story and has managed to completely stay out of the spotlight.