Life has its fair share of ups and downs. Even the sweetest dreams could easily turn into a nightmare. The same could be said about the life of actor Harrison Ford's first wife Mary Marquardt. Mary Marquardt's happy married life took a turn and was suddenly embroiled with scandals of unfaithfulness shown from her husband. While being related to Harrison Ford did put a major spotlight on her life, there is still a lot to know about her life. Let us know a little more about her.
Her Early Life and Education
Mary Marquardt was born in 1945 in the United States of America. There is hardly any information regarding her early beginnings. After finishing high school, she enrolled in the prestigious liberal arts college, Ripon College, in Ripon, Wisconsin. She graduated from college with a degree in Culinary Arts. She met her future husband Harrison Ford in the same college where he was also pursuing a major in philosophy. It was also revealed that Mary was one of the most popular cheerleaders during college days.
Professional Life Breakthrough
After graduating from college, she started to shift her focus towards becoming a chef. Her passion for food eventually led her to become a professional chef working in restaurants. There is limited information regarding what restaurants she worked in but it was known that along with her grownup son Benjamin, she worked at Ford Filling Station located at The Marriott, L.A. Live, Los Angeles that is co-owned by her ex-husband Harrison Ford.
Relationship with Harrison Ford
A major part of Mary Marquardt's life was linked with actor Harrison Ford. When they first met, Ford was only a college student who in the quarter of his senior college years started to take interest in drama class to get over his shyness but gradually became more invested in acting. Mary was with Harrison throughout his transition from being a shy boy to a passionate actor.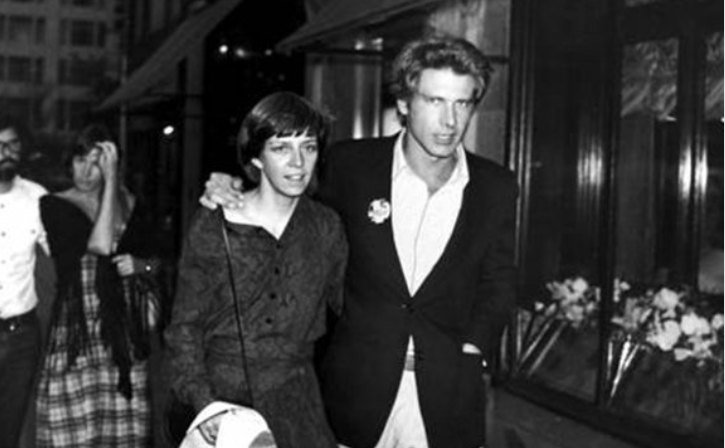 Mary Marquardt and Harrison Ford got married on June 18, 1964. During the early period of his acting career, Ford struggled to land any decent gigs. Apparently, Marquardt was very supportive of him and even encouraged him to travel to Los Angeles to apply for a job in radio voice-overs. Ford didn't get the job however signed a $150 per week contract with Columbia Pictures' new talent program.
The couple was blessed with their first son, Benjamin Ford, on September 22, 1966. After 3 years of the birth of their first child, on May 14, 1969, the couple welcomed their second child Willard Ford. While Harrison did not get desired acting jobs, Mary too supported her family through her chef jobs as much as she could. Her husband Harrison Ford even took carpeting jobs to support the family.
Harrison Ford's Growing Popularity and Impact on Marriage
Harrison Ford eventually got the big break in his career after landing the iconic role of Han Solo in the Star Wars franchise. It looked like the difficult times for the Ford family had passed away. However, with growing fame came a new set of problems for the couple. As time went by, the couple started to grow distant from each other.
Divorce and The Infidelity Scandal
While Harrison Ford was enjoying his newly gained fame through Star Wars, the same fame was slowly plaguing his married life. In 1979, Mary Marquardt and her husband finalized their divorce. Their separation news was embroiled with speculation and accusation of infidelity on behalf of Harrison Ford.
It was reported that Mary had caught her husband in bed with another woman which subsequently led to their divorce. There were many speculations regarding who the mystery woman was. At the time of their divorce, many thought that the woman in talks was TV personality and screenwriter Melissa Mathison with whom Ford eventually got married to a couple of years later. They courtship has produced a son named Malcolm Ford and a daughter Georgia Ford.
Only after four decades, it was revealed that perhaps the woman that Mary found with her husband was none other than his co-star Carrie Fisher who played the iconic role of Princess Leia in the original Star Wars trilogy. Just prior to her unexpected death at the age of 60, Carrie Fisher's Memoir 'The Princess Diarist' was released that circled around her 3 months relationship with Harrison Ford who was a married man at that time.

Overcoming Death Every day
Life after the divorce for Mary Marquardt has not been easy. Raising two teenage boys is a hard job in itself, but she got another hard knock on her life in the form of an incurable disease, Multiple Sclerosis. Multiple Sclerosis is an unpredictable disease of the central nervous system, that disrupts the flow of information within the brain and between the brain and the body. Following the news of her suffering from the disease, many rumors regarding her death also started to circulate in 2018. But as of now, she is still battling out with her disease and her sons are taking care of her.
Her Personal Life
During all these years, her strained relationship with her ex-husband has also gradually gotten better over the years. While her ex-husband went on to marry two more times, Mary has remained single up until now. She also stays away from the media spotlight and does not seem to be particularly interested in social media too.
What are her sons up to now?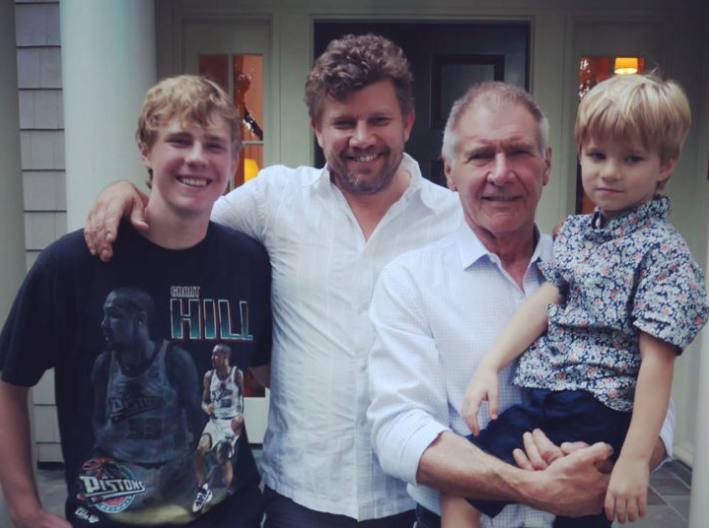 Mary's eldest step-son, Benjamin Ford had decided to follow his mother's footsteps and chose a career in culinary. He has stated that since his early days, his mother was an influential figure in his life and how his childhood is filled with memories of his mother cooking delicious meals for him and his brother. He works as a professional chef and owns the restaurant 'Ford's Filling Station' gastropubs located at The Marriott, L.A. Live, Los Angeles, and at LAX Terminal 5. He is happily married to Emily Tomerlin and has two children. His son Ethan was born in 2000.
Mary's second son Willard Ford has not followed any of his parent's footsteps and rather has built himself as a clothier. He owns a Strong Sports Gym, a boxing gym in Los Angeles and Ludwig Clothing Company. Willard also co-owns Ford & Ching. He has a son Eliel who was born in1993.