Synopsis
Nicholas Morgan Lieberman has garnered the media attention only because he is a celebrity son. His dad Robert Lieberman is a producer, director, and writer. Likewise, his mother Marilu Henner is an author and a well-known American actress. Born in 1994, he is the first child of the former couple Robert and Marilu. Going in the footsteps of his dad, Nicholas has recently directed a music video named Bad habit.
Early Childhood and Education
Nicholas Morgan Lieberman was born in 1994 as the first child of his parents Marilu Henner and Robert Lieberman. He was born and raised in the United States of America. Nicholas holds American Nationality and by ethnicity wise, he belongs to white ethnicity. He has a younger brother named Joseph Marlon Lieberman born in the year 1995.The two brothers were raised by their mother after their parents got divorced when they were very young. Later in 2006, Marilu tied the nuptial knot with Michael Brown. After that, the brothers got fatherly love from their stepfather. Likewise, their biological dad Robert Lieberman also takes care of them.
After completing high school, he went to attend Columbia University. He has written columns and articles for his University as well as his blog has been featured at Huffington Post. His one of the articles featured in Huffington includes "A View from a Son" related with the play Mothers and Sons. Being the son of Celebrity couple, he has always garnered attention from the world since his childhood days.
It looks like he has already stepped in his father shoes as he has directed a music video for Ben Platt's Bad Habit.
Is Nicholas Morgan Lieberman Committed, Single or Married?
Nicholas Morgan seems to be a very private person. He is living a low key profile life despite being the son of famous stars. Everyone is curious to know about the relationship status of this celebrity son. However, he has mastered in hiding his personal stuff which has kept his fans in wonder about his love life too.
Nevertheless, his posts on Instagram suggests that he is in a relationship with Molly Gordon. She is an American actress who gained massive fame after bagging the role in the TNT drama series named the Animal Kingdom in its third series. Some close sources revealed that they are in a relationship for a long time, and have good chemistry. And until now, there are no break-up rumors. One can see both enjoying together in his Instagram posts as well.
Parents, Siblings, and Family
Nicholas Morgan's identity is linked with the fame of his parents Marilu Henner and Robert Lieberman. Both of his parents are well-known in the Hollywood industry.
Robert Lieberman (born on July 16, 1947) is an American director of Hollywood films and television series. Robert was the founder of the commercial production company Harmony Pictures. He has directed about 2000 commercials. He has directed movies like D3: The Mighty Fighting Back (1980), Ducks (1996), Titanic (1996), Red Skies (2002), Breakaway (2011) and so on. Some of his Television series include The Expanse, Private Eyes, Rogue, The X-flies, Strong Medicine, Killer Instinct and the like. He has won the DGA award in 1980 for Best Commercial Director. Likewise, he was nominated 3 times for the DGA award and won his second award in 1996. Besides being a director, he is also a producer and writer. He has written the story for The Casino (2004) and Killer Instinct (2005).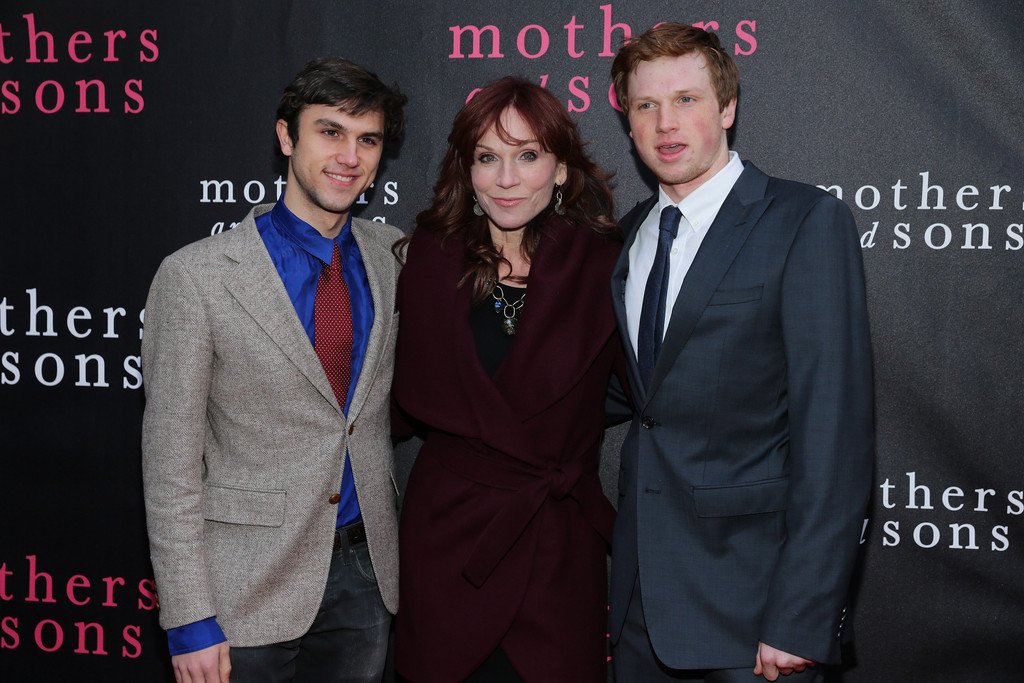 His mother Mary Lucy Denise Pudlowski AKA Marilu Henner was born on April 6, 1952, in Chicago, Illinois, USA. She is a well-known American actress, producer author, and a host. Marilu is best known for portraying the role of Elaine O' Connor Nardo on the sitcom Taxi. She has written nine books including 'I Refuse To Raise A Brat', and "Total Memory Makeover". Besides that, she has also published an autobiography named "By All Means, Keep Moving" in 1994. Marilu was a contestant on the show Dancing with the Stars on season 23 in 2016 and has finished in 6th position.
Robert Lieberman and Marilu got married on June 27, 1990, in the USA. After celebrating 10 years of relationship together, they legally parted ways in 2001. After their divorce, Nicholas and his brother Joseph were raised by mother Marilu. The kids are seen making appearances at the Red Carpet and Award ceremonies with her mother.
Nicholas is not active in social media platforms. However, he has an Instagram and Twitter account. His followers on Instagram with handle @nicky-spaghetti counts 2427 and on Twitter, he has 231 followers. Being a celebrity son, he should have a million followers on social media accounts. But shockingly, he doesn't have.
Nicholas Morgan is enjoying the media attention as the son of popular Hollywood Personalities and through his relationship with the young actress Molly Gordon.