One of the most successful leading ladies of Hollywood movies in the 90s and early 2000s is Julia Roberts. Perfectly deemed as the American sweetheart, Julia Roberts started gaining worldwide attention from her 1990 romantic comedy 'Pretty Women'.
With a career spanning more than three decades, not only does her professional work grab media attention, her personal life has also been a subject of interest for many. While her achievements in career is something she is known for, her family is what she is most proud of. As of now, she has been married to Daniel Moder for more than 15 years and shares three beautiful children with him. Let's find a little more about one of her twins, Phinnaeus 'Finn' Moder.
Pregnancy Complications Before Finn's Birth
Julia Roberts met her husband Daniel Moder on the set of her 2000 film 'The Mexican'. During that period, Roberts was gaining praise left and right for her portrayal as the titular character in 'Erin Brockovich'. While her professional life was at its peak of success, she finally started to settle in her personal life after meeting and ultimately marrying Daniel Moder. Her life looked seemingly perfect at that point however she was going through her own set of problems. Apparently the couple were having fertility issues and were ongoing treatment. They were spotted at a fertility center in Manhattan.
Finn's has a Twin Sister Hazel
Julia Roberts became pregnant for the first time after the successful IVF (In Vitro Fertilization) process. After nine weeks in pregnancy, the expecting couple announced that they were having a set of twins and also the sex of the babies.
On November 28, 2004, the twins Phinnaeus 'Finn' Walter Moder and Hazel Patricia Moder were born in Los Angeles, California. The twins then went on to have another younger brother, Henry who was born on June 18, 2007. 
Julia Keeps Finn Away From Limelight
Julia Roberts and her husband are one of the celebrity couples who like to keep a low profile and are very private about what they want to share to the media. Roberts had made clear that she did not wish to raise her children under the scrutiny of the public eye.
Along with his twin sister Hazel and younger brother Henry, Finn grew up in their private property in Malibu, California. Despite being the son of one of the most successful actors in Hollywood, Finn was able to grow up in a normal environment and have a much grounded childhood.
Julia is a Strict Mother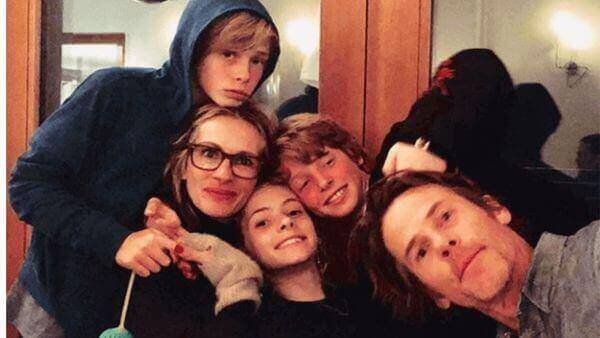 Julia Roberts describes herself as a strict mother who has set clear boundaries for her children. Rather than spoiling the kids with her hard earned money, she is letting Finn and his siblings learn to live independently. Roberts revealed in one of her interviews that she is encouraging the kids to learn to do basic chores like making their own bed, doing laundry and making one meal. 
The difficulties of raising three teenagers in this technologically advanced world is one of the hardest jobs Julia Roberts has to face as a mother. After the encouragement from her son, Finn, Roberts had joined instagram in 2018. Apparently, after she posted her content on the social media platform, he went on to ridicule the contents. Her reluctance in joining social media could also be shown in her parenting methods as she has defined restrictions for her children in terms of TV and social media.
One of the main reasons why Finn and his siblings have the best relationship with their parents is communication. Roberts has revealed that the family often has family meetings where she encourages her children to voice out their opinions about things that concern them. They often have serious conversations about politics and how things are in the world.
While Julia Roberts is on the stricter side of parenting, having her as his mom does have its perks. While Finn and his siblings might not be spending their life lavishly, they certainly get to enjoy the benefits of travelling to different film locations with their mother. One of the most memorable trips for the kids was to India during Roberts' shooting of the movie 'Eat, Pray, Love'.
Finn's Already has Instagram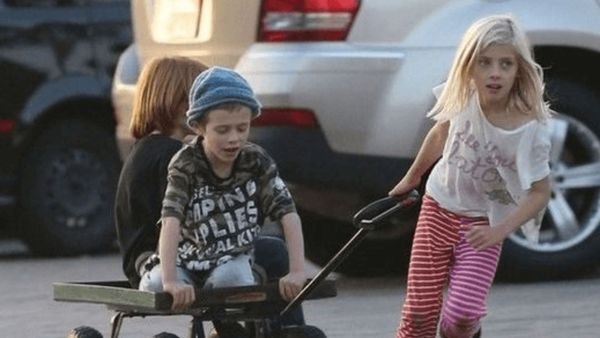 Despite being the son of one of the A-list actors, Finn has been staying low profile. He along with his siblings have very rare appearances in the media. He has appeared in one of his mother's movies 'Mother's Day' with his siblings as the children playing with the cart. 
He also occasionally appears in his respective parents' social media pages. He also seems to have his own instagram profile with more than 1500 followers but the account is private. Apart from this, he also seems to enjoy playing soccer, skating and surfing.