Alec Baldwin and his current wife Hilaria Baldwin is one of the most loved couples in Hollywood. Despite having an age difference of nearly 20 years, two of them have fought against all the odds and the result is a happy marriage life. From their blissful marriage, they have been blessed with four children- one daughter and three sons. One of them is Rafael Thomas Baldwin whom they called Rafa. His name comes under the list of most popular celebrity kids. Whether it's the premiere of 'The Boss Baby" or celebrating Halloween in the same costumes together, Rafa is often spotted with his parents. His parents are always there to handle all his tantrums.
Who is Rafael Thomas Baldwin?
Rafael Thomas Baldwin is born as the second child and first son of the power couple Hilaria Baldwin and Alec Baldwin. The couple welcomed their son on June 17, 2015. The proud mother shared the news of his arrival through her Instagram post. The new mama shared the photo of her holding hands with her newborn baby and captioned:
'We are happy to announce the birth of Rafael Thomas Baldwin'.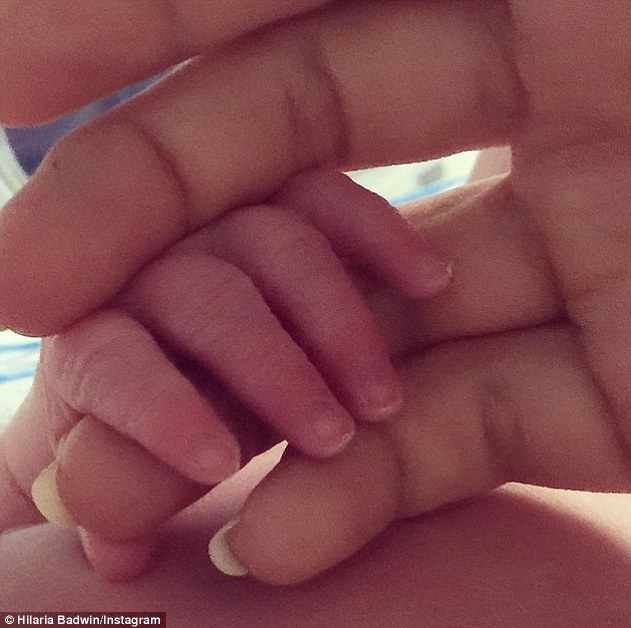 Born as the first son in the family, his parents have been very choosy while selecting his name. His name "Rafael" has a Hebrew origin meaning 'he has healed". While his middle name Thomas has been held with a nod to Hilaria's middle name Thomas. Rafael got the nickname 'Rafa' from his family.
Rafa has a big sister named Carmen Gabriela Baldwin born in 2013. She is the only daughter in the Baldwin brood. Also, he has got two younger brothers named Leonardo Angel Charles Baldwin and Romeo Alejandro David Baldwin. Likewise, he has also a half-sister Ireland Baldwin. She is the daughter of Alec Baldwin with his ex-partner Kim Basinger.
He arrived a Little Early: Premature Birth
Alec and Hilaria shared a series of intimate family portraits featuring their newborn Rafael in 2015 captured just a few days after his premature birth. While the images showed the picture of happiness and bliss, the arrival of Rafael wasn't smooth. His mom revealed that he was born a little early than the due dates. Fortunately, the Baldwin family was lucky to welcome their premature son in a healthy condition. Rafael was completely healthy weighing 7 lbs at the time of birth. However, he did spend a few days in the NICU.
Hilaria had already prepared Carmen, his big sister for his arrival. Hilaria was a little worried about her second pregnancy thinking how Carmen would react. In an interview with Daily Mail, she commented:
" I was a nervous second-time mom because Carmen is in such a good place and I wasn't sure how she is going to react."
She further added:
"Before the baby was born, I bought Carmen some dolls and we named them Rafael, We dressed them and changed their diapers. Carmen would kiss my stomach and say, Rafa Rafa. She understood the things we were saying, but the concept of a baby coming out of the stomach is hard for someone of her age to understand."
After Rafael came into the family, Carmen welcomed him with arms filled with love. As Hilaria says, she is the best big sister and she loves holding, kissing, and playing with him, may the brother-sister bond grow stronger and stronger.
Childhood and Education
When you are born into a family of celebrities then it's hard to have a normal life coz you are continuously followed by the media. Despite such circumstances, Alec and his wife Hilaria have been successful in providing a normal childhood to Rafael. He is growing up with his siblings and parents. The family of six is often spotted together going on vacations and shopping and having a gala time.  
As for education, Rafa has recently started going to his pre-school. Hilaria posted a picture of Rafa on his first day of pre-school. He wore a matching blue Santa imprinted outfit for his first day and posed for a photo holding a poster that wrote "First day at Pre-K"
Rafael Loves Spending Time with his Siblings
Rafael is currently four years old. He is the eldest among the three toddlers in Alec's family. There's no shortage of kids in the house. There's always a playful environment in his house and the floor is always covered with toys. Rafael often plays with his two brothers. When it comes to playing, Rafa doesn't even let his dad distant from his brothers.
Alec and Hilaria often share their photos on their social media accounts. It seems as if they are having a good time with their kids. Unlike other celebrities, Rafael's parents cordially share about their children on media.
Rafael's Room Filled with Toys
Every parent in the world will even lift the hardest rock to fulfill the desires of their child. And it's cherry on the cake when you are a millionaire and you can make available the things your child desire even before they ask you. Being born in a millionaire family, Rafael is quite lucky in this case. His rich parents have the ability to fulfill his every desire.
Rafael has got an amazing room filled with beautiful toys. He has got toys like minions, cars, and piggy banks in which he must have probably saved a lot of money.
Brothers in siblings are the trouble makers in the family. Despite having a room filled with a variety of toys, he is not lucky enough to be the one and only owner of the toys. He has to share them with his little brothers Leonardo and Romeo.
Doting Father and a Multi-tasking Mom
Rafael always had a spotlight over him even before his birth because of his parents. His father Alec is a big deal in Hollywood. He is an actor known for movies like The Aviator, Beetlejuice, 30 Rock, Blackkklansman, Mission Impossible: Fallout, and many others on the list. He has won numerous awards including Golden Globe Awards and Emmy Awards. Besides being an actor, he is also a writer and a producer.
On the other hand, Hilaria Baldwin is a dancer turned yoga instructor. She has also appeared on the television as a correspondent in the show 'Extra' and an author of the book "The Living Clearly Method:5 Principles For a Fit Body, Healthy Mind and Joyful Life."
Both of them are successful in their own fields of expertise. However, they both have balanced their professional and personal life perfectly. Both Alec and Hilaris make sure that their kids don't miss out on doing normal kids' stuff like going on a picnic, outings, shopping, cycling in the park, playing in the dollhouse with parents, and so on.