Every other day when news breaks out about a Hollywood couple splitting up, it makes one wonder if true love even exists inside that industry. But once in a while, there comes a couple who defy all the difficulties of being a celebrity couple and come out as a couple with a strong and unbreakable bond. One such couple is Rob Lowe and his wife Sheryl Berkoff.
Throughout his long acting career that sometimes became embroiled in scandals and lawsuits, the couple has managed to stay together and their love for each other has only grown as the time went by. So who really is Rob Lowe's partner for life? Let's take a deeper look at the life of Sheryl Berkoff.
Sheryl Worked as a Makeup Artist
Born on June 21, 1961, in Los Angeles, California, Sheryl Berkoff is no stranger to the glitz and glamour of Hollywood. After studying fashion design at the Fashion Institute of Design and Merchandising in Los Angeles, she took on the career of working as a makeup artist in the industry.
As a Makeup artist, Sheryl had built quite a credible reputation in Hollywood. Some of her works that showcased her brilliant skills include Renegades (1989), Frankie and Johnny (1991), Eve of Destruction (1991), Glengarry Glen Ross (1992) and The Vanishing (1993). However, after working for more than a decade in the industry, she decided to step back from her career to focus on her family and children.
Sheryl met Rob on a Blind Date in 1983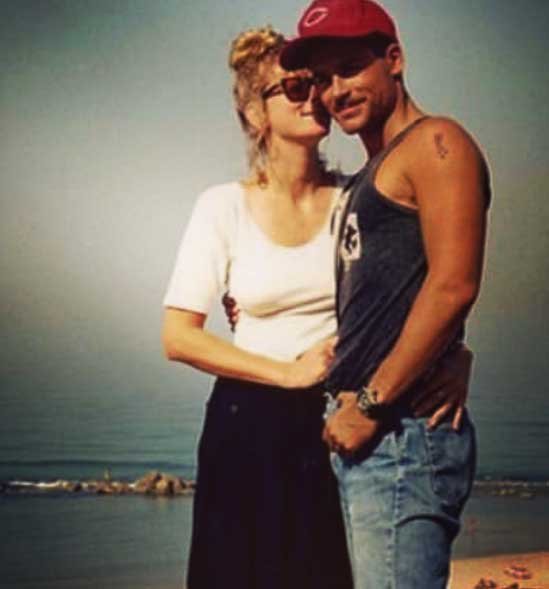 Sheryl and Rob Lowe met each other for the first time through a blind date in 1983 that was set up by their mutual friends. The two went on to go on a couple of more dates. However, the timing was just not right for them and the two decided to not pursue a serious relationship. In his 2014 talk with Haute Living, Rob explained that when he first met Sheryl, he was simply not ready to be monogamous or sober. "Intimacy and I were not very well acquainted, until very late in my life," he said. "Alcohol and drugs were only going to make that next to impossible."
Work Reconnected Sheryl and Rob
After almost five years after meeting each other, in 1989 Sheryl Berkoff and Rob Lowe reconnected on the set of Rob Lowe's movie 'Bad Influence'. Sheryl was working as the key makeup artist for the film. During the production of the movie, the two fell in love with each other and it wasn't long before Lowe popped the question.
Rob and Berkoff have been Married for 30 years Now
After starting to date Sheryl, Rob also went through a transformation period in his life where he decided to go sober for good. He eventually went to rehab and took on a lifelong commitment to recovery. This decision made it easier for the couple to go steady for two years, and eventually tied the knot in 1991.
On July 22, 2021, the lovely couple celebrated their 30 years of marriage. During his time guest hosting the Ellen Degeneres Show in 2021, Rob joked about the couple's plan to celebrate their upcoming 30 year anniversary. Regarding their anniversary, Rob said:
"My beautiful wife, Sheryl and I are celebrating our 30-year wedding anniversary. Everybody's asking me what I'm planning to do, and I got some ideas. I thought maybe my wife and I could play 18 holes of golf. On one hand, my wife hates golf, but on the other hand, I love it, and marriage is a compromise," And then I thought the day should involve something my wife likes, so I'm thinking of spa treatments, a nice launch, a walk on the beach. And while she's doing that, I'll be playing golf."
Sheryl and Rob have Two Sons; Mathew and John
Sheryl Berkoff gave birth to the couple's first son Matthew Edward in 1993. Two years later they welcomed their youngest son John Owen. Their eldest son is an attorney and currently the vice-president of Business Development at Miroma Ventures.
John Owen, the couple's youngest, is a Stanford graduate and seems to be the one following in his father's footsteps. He is an aspiring actor and TV writer with credits for movies and TV series like Holiday in the wild and 9-1-1: Lone Star under his belt.
While their sons idolize their father a lot, they never forget to give their mother equal credit for raising them. Both of them share incredibly sweet messages for their mother through their social media and always consider themselves lucky to be Sheryl's sons.
The Couple had their Ups and Downs
To say their three-decades-long marriage was completely blissful, would not be completely true. We all know that at the initial stage of their relationship, Rob was plagued with his addiction problem but sought help when he realized there was something wrong with the way he was living. While Sheryl embraced the imperfections of her husband, being tied to a celebrity sometimes means attracting unwanted attention from people who want to capitalize on their fame.
In 2008, Rob Lowe filed three separate lawsuits against his former employees, two of which were against two ex-nannies. While one ex-nanny was accused of spreading malicious lies about Rob and Sheryl's personal lies, another, the 24-year-old former nanny was accused of making false claims of sexual harassment and labour-code violations. The legal battle against the nannies ended in 2009.
Instances like this could have definitely shaken up the foundation of any couple but Sheryl and her husband have stayed strong throughout situations like these.
The Secret Sauce That Kept them Together
Even after 30 years of marriage, Rob Lowe still thinks his wife is 'the hottest, sexiest, most beautiful, insane, complicated, entertaining person' that he knows. So, what's the secret behind his successful marriage that he himself considers his life's greatest miracle?
In one of the episodes of the Goodfellas Podcast, Rob Lowe made an appearance and talked about his wife, family and their marriage. He said:
"People always ask, 'Do you have any advice on marriage?' and I'm reminded of when they asked Alfred Hitchcock about making a hit movie.
He said:
'It's all about the casting.' and that's the same with marriage." "It really is all about who you pick. I always say to people, 'If there's any way to marry your best friend, do it. 'Cause the rest of it comes and goes, and I was very lucky there."
Besides finding the right partner, Sheryl and her husband Rob are also big believers in seeking help if needed. In the same podcast, Rob revealed that whenever the couple goes through any rough patch, they opt for therapy and have also involved their children in the process. He said:
The one thing, though, that has been a part of our family is the notion of therapy as a sort of proactive, non-shaming [practice], as a trainer. We think of going to therapy or talking to a therapist… It literally is no different than going to a chiropractor.
Sheryl appeared in Family Feud with her family
A happy wife makes a happy life. And according to Rob Lowe what makes his wife Sheryl Berkoff happy is Family Feud. During his appearance on the Ellen DeGeneres Show, Rob revealed that his wife is a Family Feud fanatic and even admitted to getting better sleep on the side of the road than at his home since his wife would wake him to play the game on her iPad.
"She wakes me up like 'Honey honey! Quick, name five foods that are gross'. I'm like, I just want to go to bed."
So, on the occasion of Sheryl's birthday, Rob surprised her with an appearance on the Celebrity Family Feud. When they were in the studio getting ready to film, she was led to believe that she was filming a video for her upcoming birthday. T
he host of the show Steve Harvey addressed her special day the show. "The producers were telling me this, they said it was your birthday, it was your whole dream you wanted to be on the show, so Rob made it happen," he said to Sheryl.
What is Sheryl Berkoff doing now?
Nowadays, Sheryl Berkoff is busy working as a jewellery designer and is the founder of the jewellery company 'Sheryl Lowe Jewelry'. The company is known to design and sell everything from necklaces, earrings, rings, bracelets and pendants. She also showcased her men's collection of jewellery inspired by her husband Rob and her two sons called Mr. Lowe.