If you want relationship advice, Hollywood couples are regarded as one of the last people to take advice from. These couples are infamous for being very short-lived. But sometimes, a couple emerges from the pack of these Hollywood couples who challenges all the stereotypes of being a Hollywood couple and end up being the power couple for an entire generation.
One such successful power couple is Academy Award winner Christian Bale and his beautiful wife, Sibi Blažić. They tied the knot in 2000 and are inseparable ever since which is quite rare in Hollywood. How did they manage to beat the odds and manage the long-lasting relationship? Who is Sibi who bumped into his life? There is more to Sibi Blažić than just being a supportive wife of Christian Bale. Let us learn more about her.
FAQ
How old is Sibi Blazic?

50

Who is Sibi Blazic?

Sibi Blazic is a former model, actress, make-up artist, assistant, and a stuntwoman. Apart from this, she is best known as the wife of actor Christian Bale.

Is she on Instagram?

Sibi does not have an Instagram account. But, she does have a Twitter account with only 112 followers.

How did Christian and Sibi meet?

Sibi and Christian bumped into each other's life when Sibi was working as an assistant to Winona Ryder. Soon after they became friends and then partners who ended up marrying each other.

Where is Sibi Blazic from?

Sibi heads her roots from Chicago, Illinois, USA. Currently, she is residing in Brentwood, Los Angeles with husband Christian and kids.
Early Life and Education
Sandra 'Sibi' Blažić was born as Srboslava (Srbislava) Blazic on April 14, 1970, in Chicago, Illinois, USA. Both of her parents; Slobodan Blazic and Nadezda Topalski, were from Belgrade, the capital city of Serbia. Before moving to the United States, her parents got married in Vracar. There is not enough information regarding her childhood and whether she has any siblings or not.
As for her education, Sibi graduated from the University of Southern California with a degree in 'Bachelors of Science degree in Business'.
Career Milestones
Standing at a height of 5 feet 11 inches, this Serbian beauty first started her career as a model. She also worked as a makeup artist for some time.Her first major breakthrough career moment came when she started working as an assistant for American Film producer Jordan Kerner in the action-adventure comedy movie 'George of the Jungle' starring actor Brendan Fraser.
The movie was produced under Walt Disney Pictures with Mandeville Films and The Kerner Entertainment Company and was released in theatres on July 16, 1997. Although the movie did not really impress the critics, it turned out to be a commercial success, hence spawning another direct-to-DVD sequel. Sibi continued working as an assistant under Kerner for another American mystery thriller movie 'Red Corner' direct by Jon Avnet starring Richard Gere, Bai Ling, and Bradley Withford.
Sibi then went on to work as an assistant for Winona Ryder with whom she developed a strong friendship. According to IMDB, Sibi was working for Winona when she was filming her commercially successful movie 'Girl Interrupted' and two other movies 'Autumn in New York' and 'Lost Souls'. She was also featured in one of the 'New York Times' best-seller cosmetics book 'Face Forward' written by late American make-up artist, photographer, and author Kevyn Aucoin.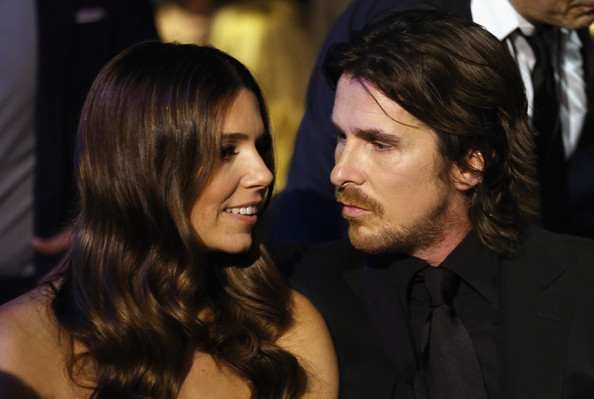 Apart from working as an assistant, Sibi Blažić is known to be an amazing stuntwoman showcasing her daredevil side. It is known that she worked as one of the stunt drivers in the final installment of the critically and commercially successful Christopher Nolan's The Dark Knight Trilogy, The Dark Knight Rises released in 2012.
The film starred her husband Christian Bale who was reprising his role as Bruce Wayne/Batman for the third time. In one of his interviews, Christian Bale said that in the movie he was being chased around the city by a police car that was driven by his lovely wife. He mentioned how much it terrifies him when she is behind the wheels. She is known to be able to handle speed really well and perform stunts brilliantly.
According to IMDB and Christian Bale himself, Sibi is also credited for her work in movies like The Machinist and Vice. Since both movies have Bale as the leading character, his wife probably helped him prepare for the role. Both movies needed Bale to go through extreme body transformation. He lost 62 pounds (28 kg) for The Machinist (2004) and gained 40 pounds (18 kg) for Vice (2018).
Meeting Christian Bale and Changing his views on Marriage
Sibi Blažić and her husband Christian Bale first met when she was working as a personal assistant for Winona Ryder. Christian and Winona had become close friends after working in the movie 'Little Women'. Winona actually introduced Sibi to Christian. After seeing so many marriages in his family end up in divorce, Christian was never very keen on the idea of getting married and happy unions. In his 2012 interview with Sydney Morning Herald, he said that his perception towards marriage changed drastically after he met Sibi and marrying her seemed like a fantastic idea.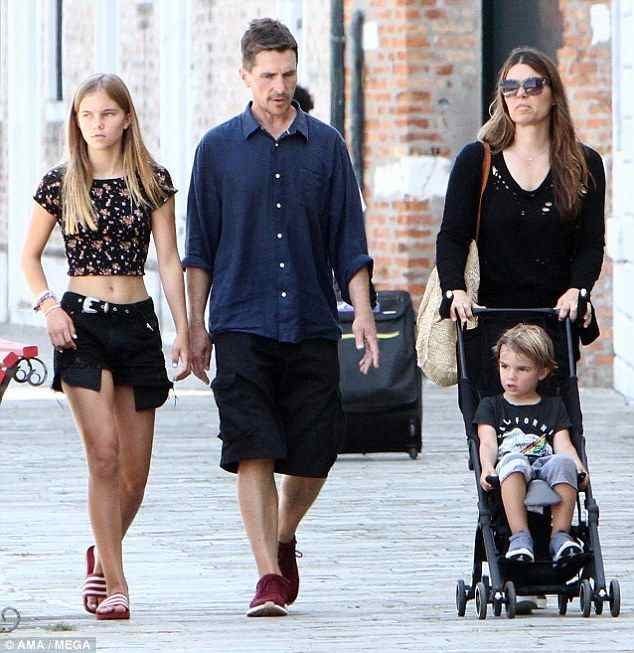 Sibi and Christian eloped to Las Vegas on January 29, 2000, to get married and were officiated by an Elvis Presley impersonator. Christian was only 26 and Sibi was 30 at the time of their marriage. Their marriage caused quite a sensation and has continued to do so even though both of them try to keep their personal life very low profile. After marrying Christian she is now a part of an extended Bale family.
Her extended family includes her father-in-law David Bale who is an entrepreneur and animal rights activist, a mother-in-law Jenny James who is a circus performer, and a stepmother-in-law Gloria Steinem who is an American feminist, writer, activist, journalist, and political leader. Sibi also has three sisters-in-law; Erin, Louise, and Sharon.
In addition to changing his views on marriage, Sibi also changed Christan's stance on starting a family. Sibi's influence continued as the beautiful couple welcomed their first child; daughter Emmeline Bale in 2005. After 10 years in 2014, they had their second child, a son Joseph. Both of them make sure to be always present for their children and their needs. They are notoriously private about their personal life that not much is known about their children as well. The only photos that media have of their children are from the occasional paparazzi shots taken when they step outside their home for walks and outings.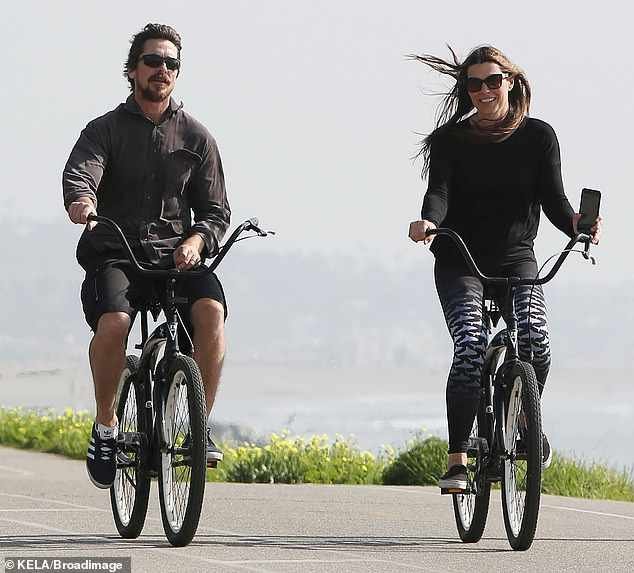 Even after 19 years of being married to each other, Sibi and her husband Christian are still madly in love with each other. They are often photographed together showing a lot of PDA. For their 19th marriage anniversary, they reportedly took a romantic bicycle ride along the coast side of Pacific Palisades in California.
Bale always gush about how incredible his wife is. He said in one of his interviews that she is probably one of the strongest women he has ever met in his life. In his acceptance speeches, he always remembers to thank his wife for supporting him throughout his career and showing patience for everything he had to do for certain character roles. After nabbing the Critics Choice Awards for Best Supporting Actor for the movie 'The Fighter', he said:
I truly believe you can't celebrate something like this without having your partner with you. She's had to be married to so many different characters over our marriage. I know that it would be impossible to do it without her. She's such a good, strong woman. I owe everything to her.
Sibi and Christian's relationship is one of the prime examples of how Hollywood couples should handle their relationship with lots of love, care and support for one another.
Sibi Blazic Net Worth
Since, there is no official record regarding her net worth, the exact net worth is not known. However, after analyzing her work as a model, actress and stunt woman, her net worth is estimated to be around 100k US dollars. On the other hand, her husband Christian Bale has a reported net worth of 80 million US dollars.
Bale's Arrest Controversy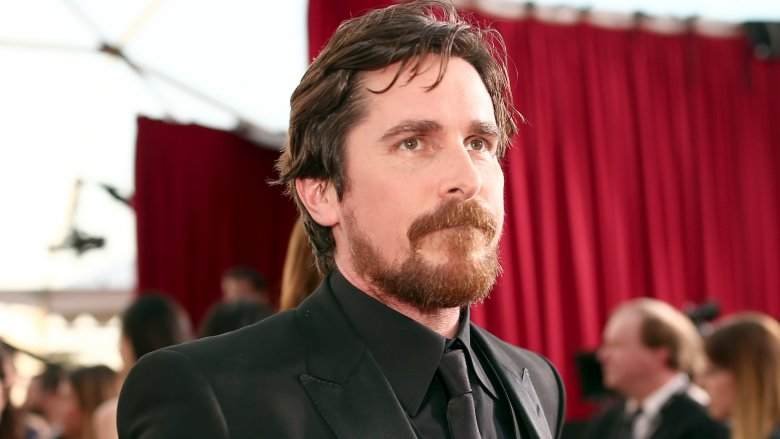 Sibi Blažić and Christian Bale are among those couples who were able to find success in terms of romantic relationships in Hollywood. But even they had to cross different hurdles in their relationship. In 2008, there were rumors related to their troubles in their relationship. Just before the premiere of 'The Dark Knight', it was reported that following a heated argument with his mother Jenny and sister Sharon regarding his wife Sibi at the Dorchester Hotel in London, Christian Bale got arrested.
He was arrested after claims of assault against them were reported to the police station in Hampshire. Bale, who was known for his violent outburst and temper voluntarily reported to the Belgravia police station the following day. After that incident, he was not even in talking terms with not just his mother and sister but his whole family. 
When asked by the media about the allegations, he requested to respect his privacy. Nevertheless, he wasn't arrested for the allegations charged against him following the insufficient evidence.
Throughout the whole feud, it was pretty much clear that Christian was so whole-heartedly supportive of his wife. He didn't let anyone disrespect her even if that person is his own mother. Recently, in February 2019, it was reported that the family had finally settled down their differences and are talking with each other.