For any person who is struggling to turn their life around, always feel optimistic when they know that someone is out there to back them up no matter what the end results are. Their presence alone in life would make going through hard times a lot easier. For Hollywood actor Mark Ruffalo, that person is his wife of 20 years, Sunrise Coigney. Even when he struggled with his career, she supported him and made it comfortable for him to return to a happy home after a hard day at work. So what do we know about the woman Sunrise Coigney whom Mark himself refers to as the 'Hero' of his life?
Sunrise Previously Worked as an Actress in Hollywood
Born on September 17, 1972, in San Francisco, California, Sunrise Coigney who also goes by Sunny, like a lot of people had the Hollywood dream to become an actor. In 2001, she got her first acting job on one episode of the TV series 100 Centre Street as the character Monica Robinson. The same year she also worked in the movie 'Campfire Stories' as the character Michelle.
She also worked in the 2003 movie 'In the Cut' starring Meg Ryan and her husband Mark Ruffalo as the young mother of Meg Ryan's character Frannie. Sunrise last worked on the TV show Line of Fire and appeared in two of its episodes in 2003 and 2005. This became her last project before taking a break from acting.
Sunrise met Mark Ruffalo Literally on the Streets of LA
Unlike in the movies, chances of meeting the love of your life while walking down the road are quite rare. However Sunrise and Mark had a genuine coincidence when they met each other for the first time on the L.A street in 1998. He was walking with a mutual friend who, according to Mark, might have been interested in her. He explained:
"I don't think he wanted us to meet. But I saw her and was like, I'm going to marry that girl."
Sunrise started dating Mark not too long after they met each other. Even though Mark fell for Sunrise, at first sight, he himself was not at the best time of his career. He said to Closer Weekly:
"I was living in a dump and didn't even have a driver's licence or a credit card. She thought I was a mess, but she believed in me and kept encouraging me. I don't know if I would have made it without her."
Her husband Mark Proposed Her Twice
From the first moment Mark met Sunrise, he knew he would marry her. And it didn't take him long to pop the question. After dating for not more than two years, Mark proposed to Sunny however much to their dismay of Mark, she rejected the proposal.
After giving her some time to organise her thoughts, Mark proposed again and this time, she finally said yes. The couple got married in 2000.
Coigney is a Mother to Three Children: Keen, Bella, & Odette
Shortly after their wedding, Sunrise became pregnant with their first child. Their son Keen was born on June 20, 2001. They welcomed their second child, daughter Bella Noche on April 13, 2005. On October 14, 2007, their family extended again after the birth of their youngest daughter Odette Moon. The family now resides in Manhattan, New York.
Sunrise Took a Step Back in her Career:Chose Family over her Career
When the couple were enjoying their new parenthood roles, they came face to face with devastating news. Mark was diagnosed with a type of brain tumour. Although the tumour was benign, his surgery for the removal of the tumour left him deaf in his left ear. Sunny had to not only single-handedly take care of their newborn son but also watch over her husband's treatment journey. With everything that was going on it was quite hard to focus on her own career.
"Sunrise, you'll always get a second chance at your career but you'll never get a second chance with your children."
Taking this advice, she decided to step back from her career and instead support her husband by taking care of their house and family. After her daughter Belle was born, she decided to quit acting and focus more on her family. In her interview with WWD, she recalled a conversation she had with a woman who told her:
Although both of them believe that parenting is a team effort, Mark gives credit where credit is due. He never forgets to praise his wife claiming her to be a 'Hero' and a fierce advocate for their children who are always holding their family all together. Mark has also revealed that even though he bonds with his children with intimate talks, he still needs his wife when it comes to taking care of them on his own.
The bond the family shares now makes it evident that Sunrise does not regret her decision at all.
Sunrise is now an Entrepreneur who runs a Boutique in Newyork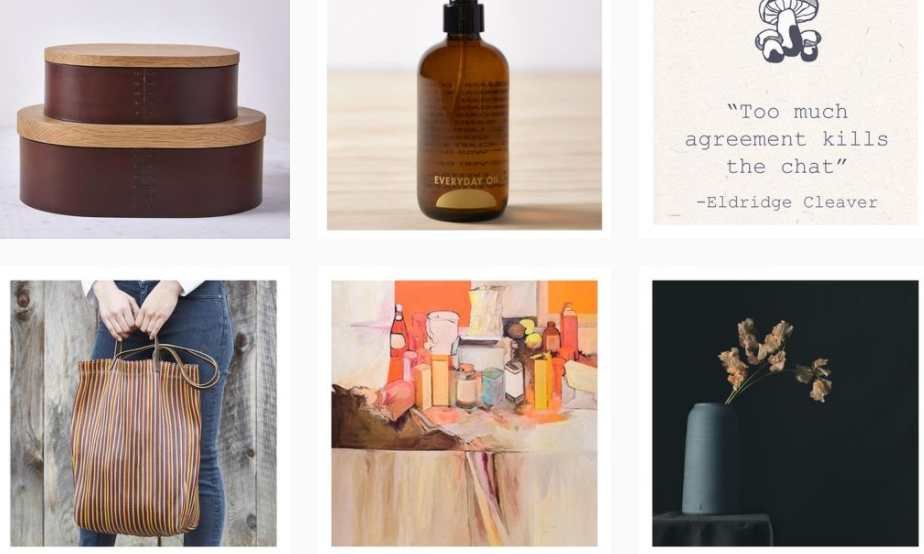 The advice that Sunrise got about careers having second chances was something that she always kept close to her heart. And when she felt she was ready to take a leap, she finally did it. In 2017, Sunrise Coigney opened a summer boutique in Callicoon, New York called 'Sunny's Callicoon Pop'. The shop is stocked with a selection of artisan items like pumice stones, art, antique furniture and ceramics, board games and clothing that are all handpicked by Sunrise over the period of many years.
During her interview with WWD, Sunrise talked about putting her creative energy into places besides being a mother and that place happened to be retail. Sunrise, who had previously owned a store called Kaviar and Kind back in Los Angeles, talked about her new venture and said:
"I always knew I'd sort of finding my way to retail; it's where I find my joy: being surrounded by beautiful things. There are things that people can find scary or sad that I find quite beautiful. I can appreciate a cobweb."
Secret Sauce Behind Sunrise and Mark's Long-lasting Marriage
The duo have been married for two decades now and Mark credits 'being honest with each other as the formula that has kept their romance alive. In an interview with Life and Style Magazine, Mark revealed that honesty and intimacy have helped them to keep their marriage for so long. He said:
Sharing fantasies and our desires and being intimate, emotionally.
Sunrise's Love and Support for her Husband are Stronger than Ever
As time passed, Sunrise and Mark's love for one another grew stronger. Even when both of them were struggling with money, they supported each other and did what was best for the family. They always gush about the importance of one another in their lives.
Now that Mark has gained worldwide recognition thanks to his portrayal of superhero Hulk/Bruce Banner in the Marvel Cinematic Universe, Sunrise still remains to be the one who cherishes him the most. She along with their children attend ceremonies and events that celebrate her husband's work and she is always visibly seen to be extremely proud of his achievements. 
While the world was in lockdown, 2020 for Mark Ruffalo has been quite a successful year as he had swept many awards that season for his TV miniseries 'I know this much is true' and the family could not be any more happy and supportive of him.