Beyoncé Knowles is a Grammy Award Winning singer who came in the public's eye as a lead vocalist of the R&B group Destiny's Child. She is famous for her thrilling vocals, videos and live shows. Beyoncé married the hip-hop mogul Jay Z in 2008. Together Beyoncé and Jay-Z have launched many albums like 'Everything is Love', which has significantly increased their net worth. The combined wealth of the power couple is now over $1.25 billion as of 2018 as per Forbes. They together own beautiful mansions in LA and Hampton.
Beyoncé and Jay-Z House in LA
The Hip-hop mogul couple Beyoncé and Jay Z purchased $88 million mansion in 2017. The 2 acre hillside estate is located in Los Angeles's Bel Air neighborhood. This deal was the biggest real estate transaction in Los Angeles in the year 2017. They bought the mansion from developer Dean Mckillen following a three-year house hunting saga. The mansion was designed by Paul McClean. Despite addressing themselves in the Forbes' title of the highest paid celebrity couple in the world, with combine's net worth of $ 1.25 billion, Beyoncé and Jay-Z took $52.8 million mortgage from Goldman Sachs for the deal. They put 40% down of the purchase price that is $35.2 million in cash.
The mansion is more like a mini-kingdom than a house. The modern showplace sits behind the walls and gates and comprises 6 glass-walled structures with about 30,000 square feet of living space. The mansion has eight bedrooms, a spa and wellness center, and a media room, a separate quarter for all the staffs, four outdoor swimming pools, a 15-car garage, and more. In addition, the patios and terraces create an additional 10,000 square feet of outdoor living space. Likewise, there is a full-sized basketball court located within the 2 acres of grounds. The windows and pocketing glass walls are bulletproofed. Here is the glimpse of Beyonce's mansion in LA.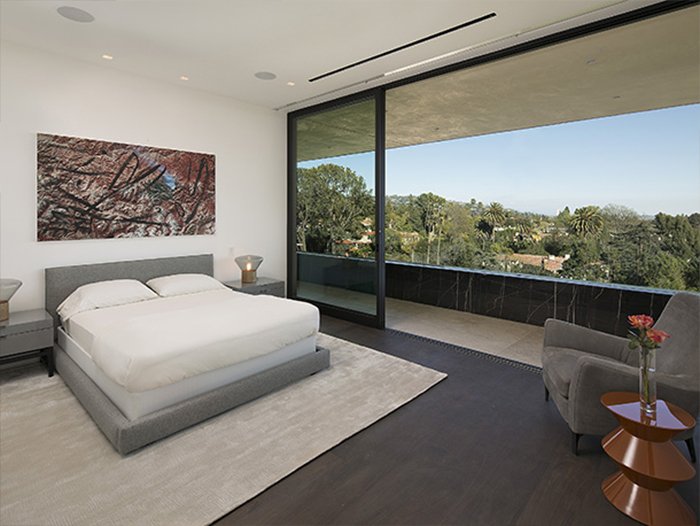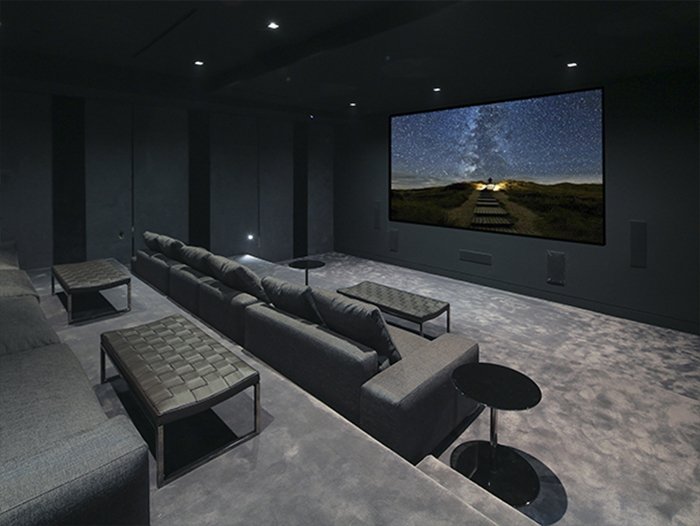 The purchase of the beautiful mansion has highlighted how far the power couple has come in real estate hunt. Just not this Bel Air Palace, but they also own another beautiful house in East Hampton, New York.
Beyoncé and Jay-Z Own House in Hampton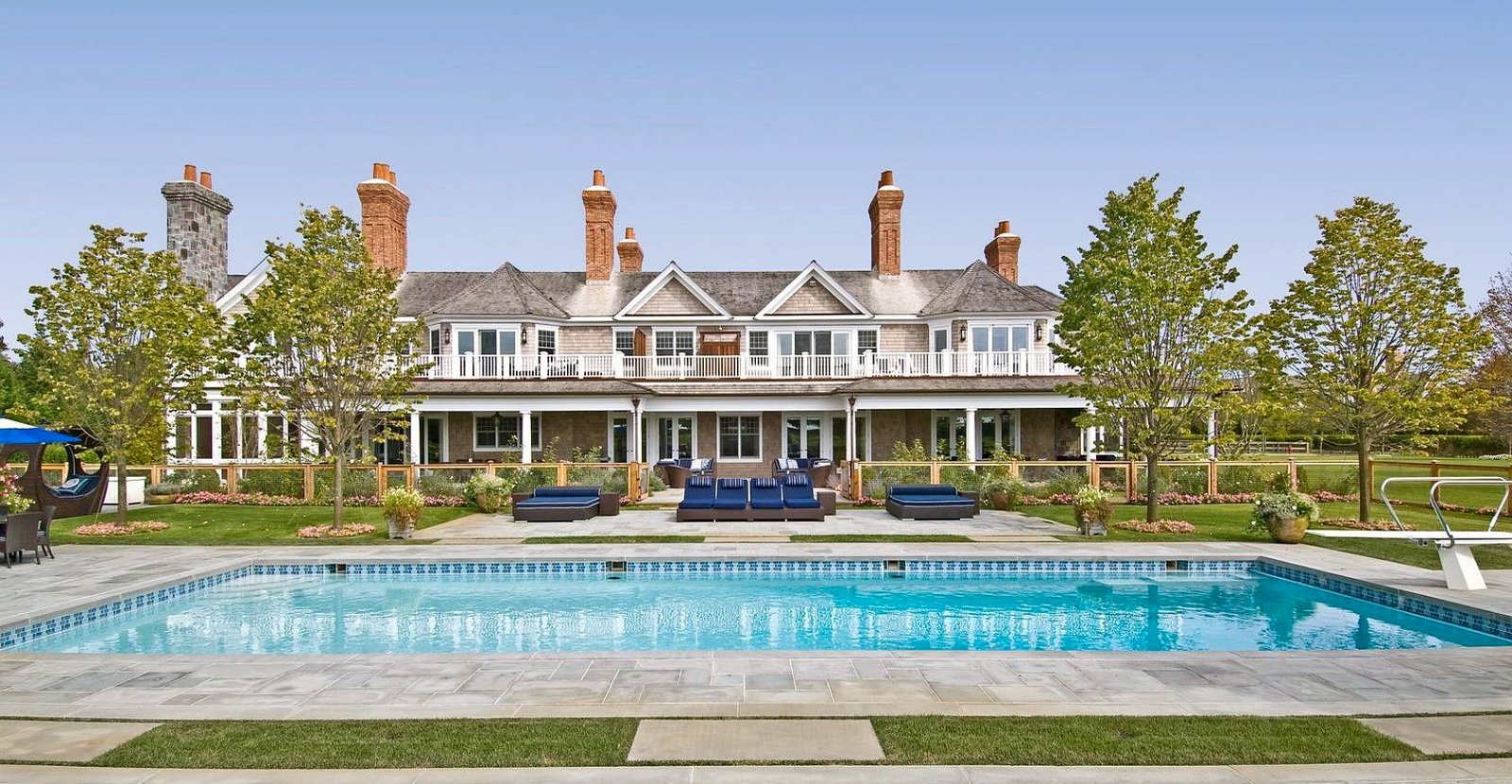 Beyoncé and Jay-Z purchased a beautiful house in the East Hampton at $26 million for their family of five. The 12000 square feet estate planted on two acres of land boasts 7 bedrooms, 9 bathrooms overlooking 203 feet of direct space on the Georgica Pond. The 100 years old house was designed by Stanford White. However, the house was later renovated and enlarged by Jeffrey Colle keeping the traditional taste while adding the modern amenities over a three year period. After renovation, the house was rotated 90 degrees so that the living room faces towards the west featuring a view of Georgica pond instead of the north.
Custom Hand-milled woodwork can be seen throughout the house. The stunning home features bathrooms    fashioned with marbles imported from Verona, Italy. In addition, there is a patina-matched tub, tiles and counters all carved from single blocks of stone by European craftsmen. In addition, there is a detached 1800 square-foot guest house with two bedrooms, a kitchen, a living room, and a bathroom.
Outside there is a pond-side infinity-edged pool, an outdoor grilling area, a wraparound terrace of Turkish limestone.
Take a look at the power couple's Hampton Mansion.