The media mogul and philanthropist Oprah Winfrey is best known for hosting her popular talk show 'The Oprah Winfrey Show' (1986 to 2011).  She has gathered massive sum from all of her projects. With an estimated net worth of $2.7 billion, Lady O is regarded as one of the richest people in the world. Her life hasn't been easy, but she has beaten the odds and has ended of becoming one of the most famous television hosts of all time. With her vast wealth, she has bought some wonderful homes from coast to coast. Oprah Winfrey owns six homes as of now. The number would have been 8 if she had not sold her 9,625 square foot Windy City home and 4,806 square-foot penthouse in Atlanta, Georgia in 2008.
Let's talk about some of the lavish homes she owns now starting with her $90 million mansion in Montecito.
Oprah Winfrey House Montecito, California
The amazing mansion was built back in 1912. She bought the 23000 square foot mansion that sits on a 40-acre estate in 2001 paying whooping amount $50 million. Oprah's house is now worth $90 million thanks to the restoration, landscaping and her celebrity charm. The mansion has a Neo-Georgian architecture design. It has a long narrow path with red brick either side leading up to that main gate and is completely surrounded by big trees and bushes. The mansion offers fabulous views of the mountains and the oceans.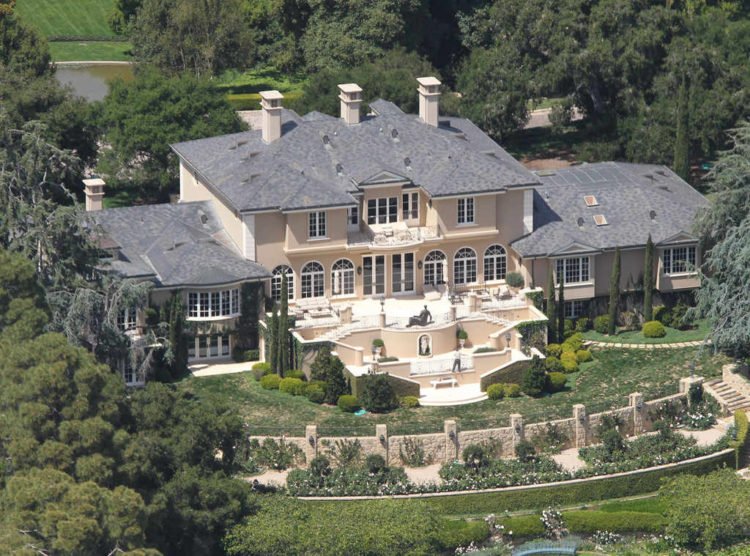 Known as the 'Promised Land', the mansion has 6 bedrooms, 14 bathrooms, a wine cellar, a gourmet kitchen, 2 home theaters, guesthouse with a private pool, swimming pool, garden, tennis courts and many more.
The Mansion's Foyer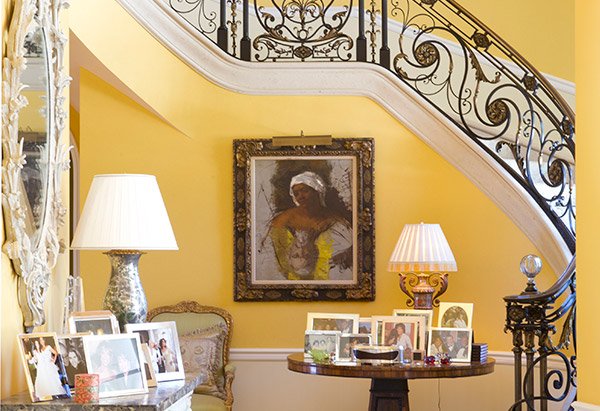 Lady O likes to call her entrance hall as Foyer as it sounds fancier. The foyer looks attractive covered with decorative banister that flanks the staircase, modest painting hanged on the canary yellow wall, lamp, and her personal photos on the tabletops.
Quaint Kitchen and Dining Hall
Promised Land's Kitchen is as unique as its name and structure. Once you make a glance at the details of the walls and the stone fixtures, you will realize that this is no ordinary kitchen. The calming artwork on the wall makes it more unique.
Adjacent to her kitchen is the dining hall featuring two candelabras on the shiny maple colored table. The rug underneath the table complements the look of the dining room perfectly.
The Reading Room
This is Oprah's Reading room for you. Indeed, we all know that reading is one of Oprah's favorite pastimes, so it no surprise that she would have a separate section in her house dedicated solely to reading. The books are well arranged in shelve in proper order.
Swimming Pool
The pool is located in the courtyard with palm trees in the background. The shape and the color of the pool attract anyone to take a dip into it.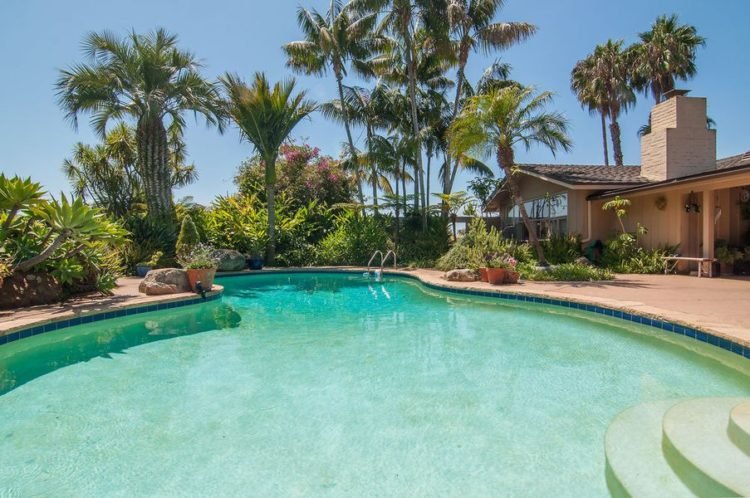 Ancient Sculptures
This sculpture locates on the grounds of Oprah's mansion. It was made by Mexican painter Francisco Zuniga from Costa Rica. The sculpture is named as Grupo De Quarto Mujeres De Pie which symbolizes four women who are in the four crucial phases of life. These phases are adolescence, pregnancy, middle age and old age.
The Tea House
Who would have ever imagined about a making a separate section for a tea house in someone's residence?? But, Oprah Winfrey did. The building used to be a place where people cut flowers, but Oprah felt that drinking tea with a greenery view was more appropriate.
The mansion also includes a floral themed guest house, closet space, garden and many more. One day won't be enough to explore Oprah Winfrey's house in Montecito. This mansion is the place where she spends most of her time. However, she also owns many other beautiful properties.
Seamair Farm Estate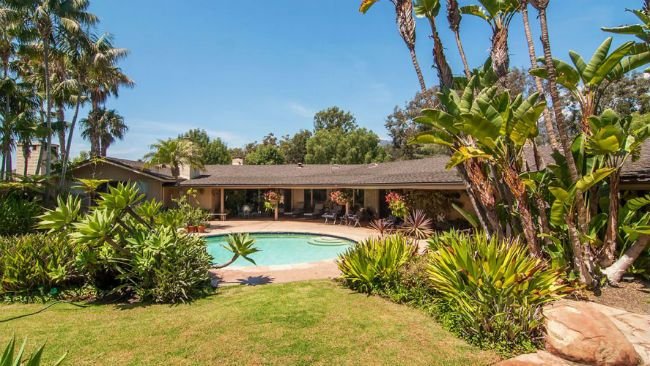 The 5000 square feet Seamair Farm Estate in Montecito is her latest home in her vast collection. She purchased the house in 2016 for just $52 million. The new-ranch mansion actually borders her main home Promised Land.
The estate's main house boasts 4 bedrooms, 5 bathrooms, pool, a fish pond, tennis court, home cinema, barn and horse stall, and a lake.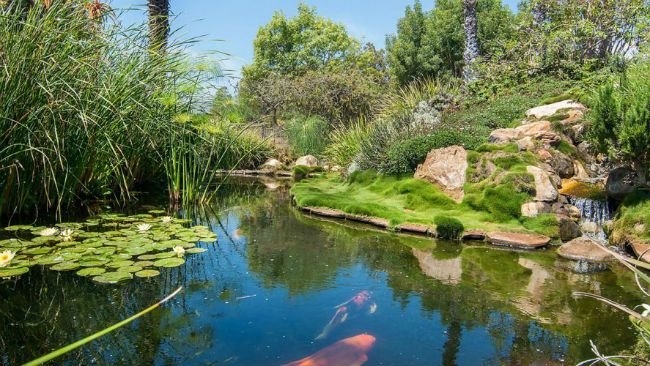 Oprah Winfrey House Orcas Island, Washington
Oprah purchased a waterfront estate located on the Eastern coast of Orcas Island for $8.275 million. The house was built in 2004 in 7,303 square feet with 4 bedrooms and 3 full and two half bathrooms.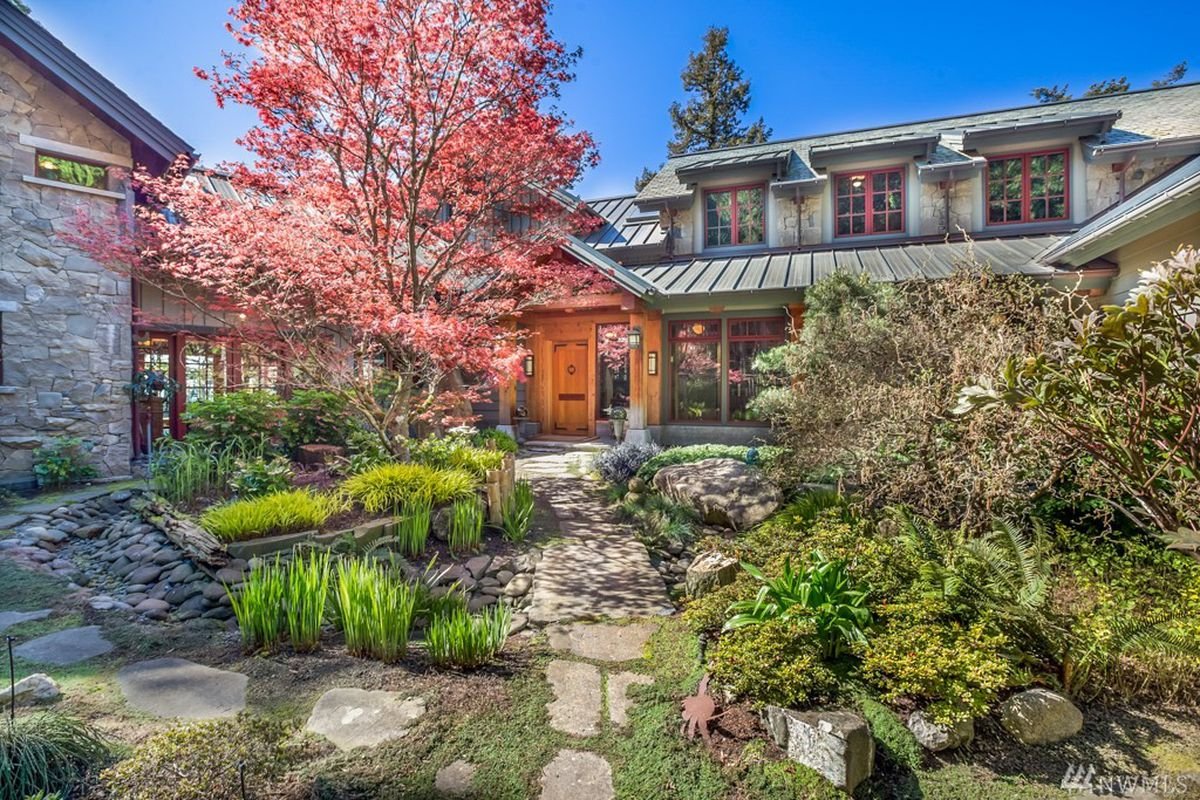 As you enter the home, one will be greeted by massive hanging art pieces that frame the hallway. The main level includes the kitchen, the living room, dining hall, and bedrooms. The master suite attributes a stone wall with nature wood accents and attached master bathroom full of marble and spa-like facilities. In the upper level, there is an additional living room, game room and a bathroom.The lower level of the house includes a huge office for Oprah but more important than that a wine cellar and tasting room.The exterior of the house is full of trees and plants with an Asian garden, private hiking trails, pebble stone beach, pool, and more. There's also a tea house near the main house. Below are some pictures of her beautiful house: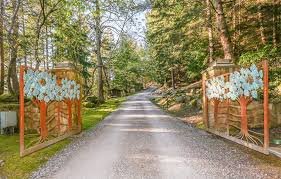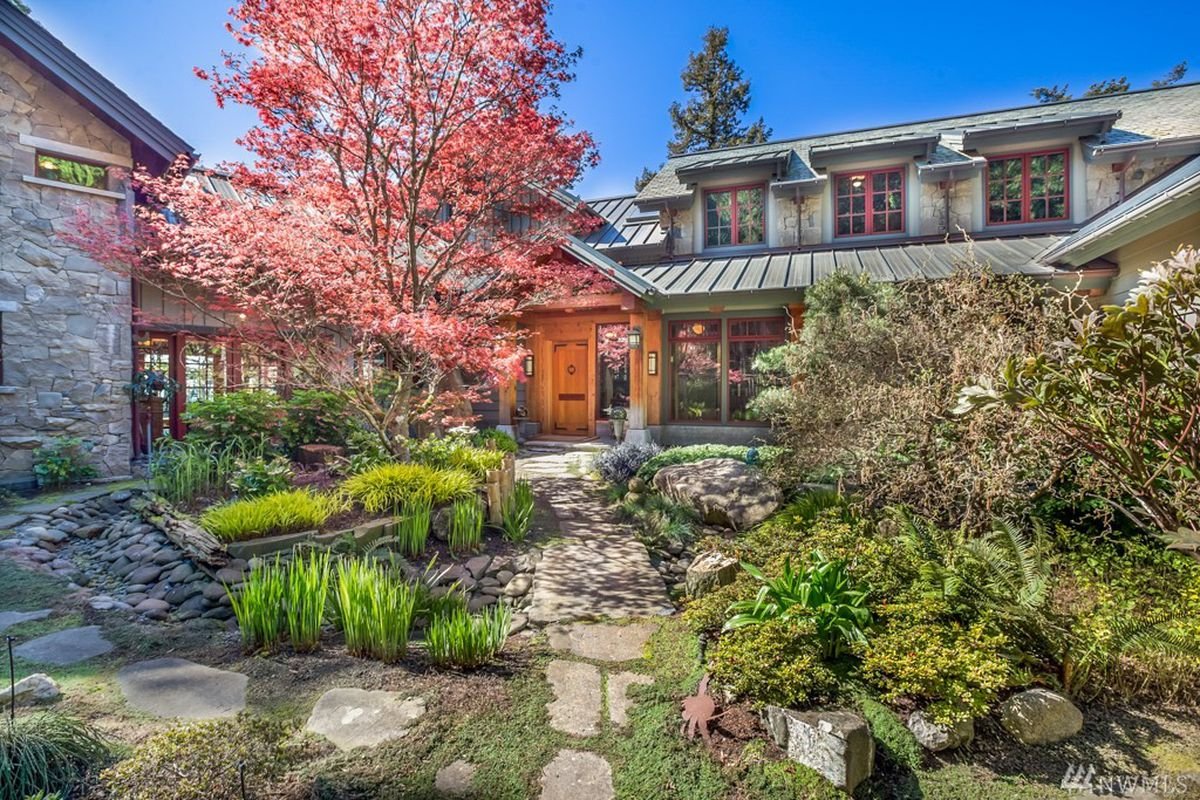 Oprah Winfrey House Telluride, Colorado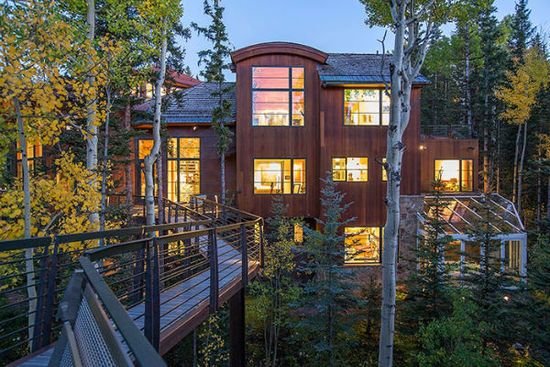 In 2015, Oprah bought the ski chalet for $14 million just a few months later after she sold her Chicago Water Tower Place Complex. The ski chalet covering almost 9000 square feet is situated in the mountain village of Telluride, Colorado. This provides Oprah with a snowy gateway as a break from her regular lifestyle.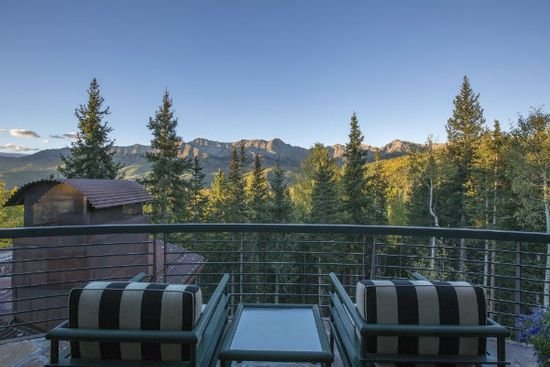 There's also a sauna, kitchen, wine cellar, theater, six decks, guest house, indoor bathtub and many more.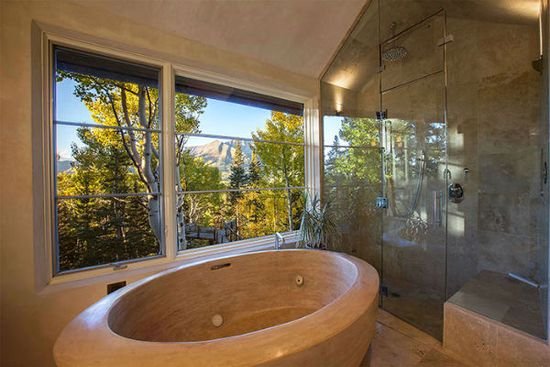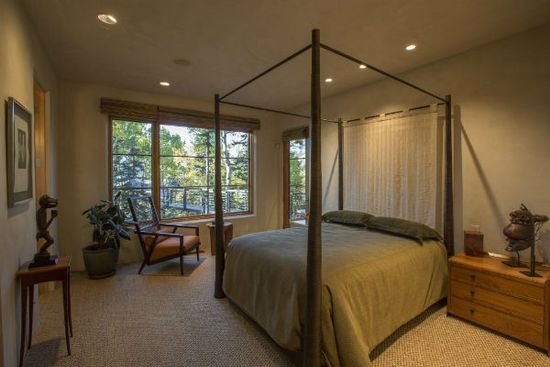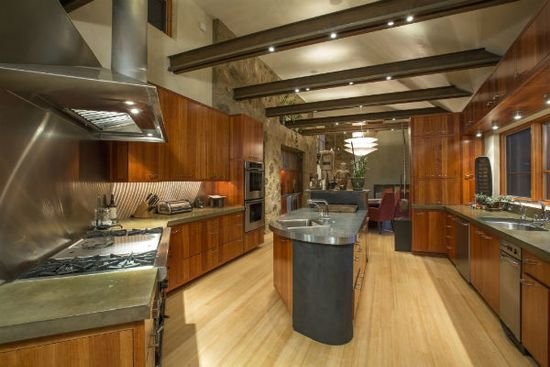 Oprah Winfrey House Maui, Hawaii
Oprah's beautiful Maui Mansion is located in the idyllic Hana area. The mansion covers 163 acres of land. She reaches her mansion by using her private jet.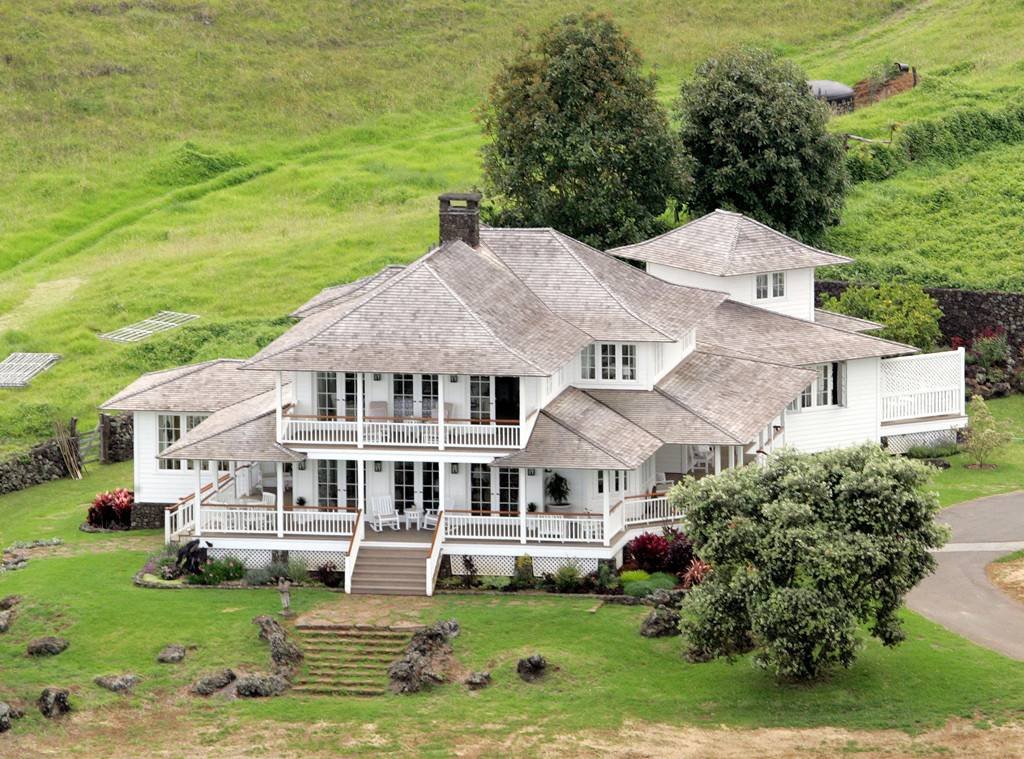 This house is a 21st century farmhouse and has more of personal touch as compared to other homes. The Maui home incorporates loads of personal and real touch that symbolizes Oprah's personality. The house offers a spectacular view of the ocean.Besides, Maui is also the site of Oprah's farm where she harvess her own fruits and vegetables.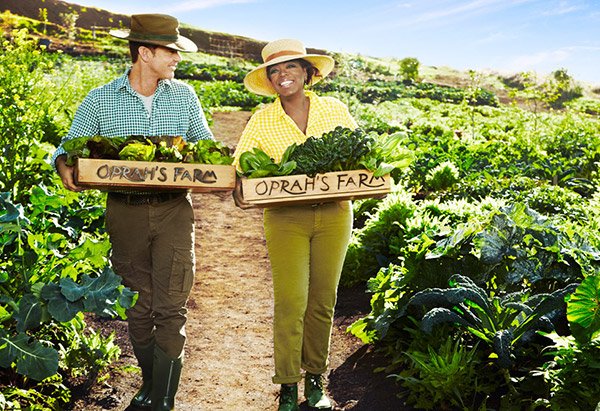 Indeed Oprah Winger has made the net use of wealth by purchasing the beautiful mansions all over the USA.