Greatly considered as one of the greatest comedians of all time, Dave Chappelle has long set himself apart from his many contemporaries. He made a name for himself through his incredible storytelling and delivery of jokes and punchlines on controversial issues of society like racism.
Throughout his long standing career, Chappelle has seen his fair share of ups and downs but one thing that has been a constant presence is his family. With his wife of almost 20 years, Elaine Chappelle, he has one of the most grounded and private families in Hollywood. The couple shares three beautiful children; eldest son Sulayman, youngest son Ibrahim and youngest daughter Sonal Chappelle. Here are some facts you should know about Dave Chappelle's kids.
Chappelle's Kids have Islamic names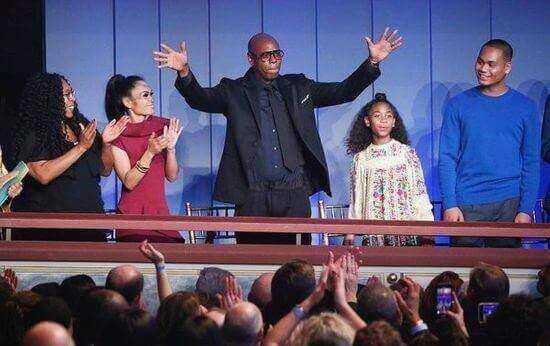 In 1998, Dave Chappelle converted to Islam. In his 2005 interview with Time magazine he said, "I don't normally talk about my religion publicly because I don't want people to associate me and my flaws with this beautiful thing. And I believe it is beautiful if you learn it the right way".
Chappelle being very committed to his faith, went on to give all three of his children Islamic names. His eldest son's name Sulayman is the arabic version of the biblical Solomon which means 'man of peace'. His second son Ibrahim's name is the name of the prophet and patriarch Abraham who is one of Allah's messengers. The youngest of the brood, Sonal 'Sanna' Chappelle's name has the meaning of golden. Her other name Sanna means brightness or radiance.
Ibrahim is a Kevin Hart Fan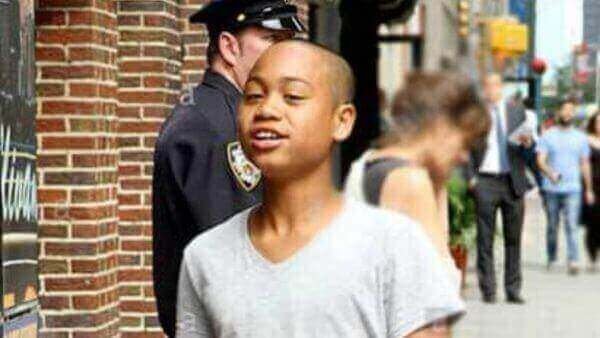 In one of his netflix special "Age of Spin", Dave Chappelle told the story of how he ended up taking up his young son to one of comedian Kevin Hart's show taking place in their hometown. According to his story, Ibrahim one time asked his father $250 which is a pretty big amount of money for a kid. Upon asking why he needed that much money, Ibrahim revealed that he wanted to go to a Kevin Hart's show whose tickets cost about $125. So Dave asked why would he need $250 to which Ibrahim replied that he wanted to go to the show with Dave.
Ibrahim succeeded in going to the show with his father. Dave told his audience that the show was increadible and his son throughly enjoyed the show. He told, "His show was f***ing outstanding. It was maddening. These people were f***king holding their stomach, my son was slapping knees.. Aha Aha hahaha.. Ugh n*****, I do this too".
After the show, Dave took Ibrahim to meet Kevin backstage eventhough he hadn't seen him for a long time. Kevin also asked them to join him for dinner. Upon hearing the invitation, Ibrahim pushed past him and said, "Actually, Mr. Hart, we haven't eaten in several hours." Kevin even gave Ibrahim one of his custom made jerseys.
Sulayman smokes weed and writes poems
In another one of his netflix special, 'Dave Chappelle: Equanimity & The Bird Revelation', Dave Chappelle shared one of his story about his oldest son, Sulayman. Upon returning from his tour, Dave went to meet Sulayman, only to find his room empty. He said, "I went ot my oldest son's room. I was like, 'Hello? Hello?' He was gone. I'd never done this to him before, but for some reason, I just did it. I just… I just looked through his sh*t. Just to see who this motherf**** was becoming". He found Sulayman's notebooks that had wonderful poetry in them. Dave revealed that he had no idea his own son wrote poems.
Apart from his poetry, he also found his son's stash. He said, "I found this rolling paper. And I looked down at them paper, like, 'Oh.. that's where that poetry is coming from'." "And that shit broke my heart. I mean, I smoke weed, but I mourned my son's innocence. I cried a little bit and I too his papers upstairs in my room" he added. After using a little bit of it, Dave ultimately put back the papers where he found them. Apparently, Dave never told his son about this incident.
Sulayman went to the same party as his father
In the same special, Dave further revealed an incident involving his eldest son Sulayman. One time, Sulayman called his father in 1 o'clock in the morning and asked him to pick him and his friends up from a party after his designated driver had too much to drink. Unknown to Sulayman, his own father was drunk as well but decided to come pick him up thinking he would be a better driver than some teenager. After getting the address, shocked he told his son, "Son, you are not gonna believe this, but.. I'm at the same party.".
Sonal was in SNL and 'A Star is Born'
In 2016, after the US presidential elections, Dave Chappelle hosted Saturday Night Live. His daughter Sonal made an appearance in one of the show's comedy sketch 'Kids Talk Politics'. In the skit, the kids are asked about what they think about the newly elected US president, Donald Trump.
She delivered some funny lines in the skit like "My dad said that Donald Trump will stop and frisk my cat. We have a black cat. His name is pussy". Sonal looks like the one from the bunch to share her father's comedic charms.
Sonal also appeared alongside her father in the 2018 remake of 'A Star is Born' starring Bradley Copper and Lady Gaga. She could be seen in the proposal and wedding scenes of the main couple in the movie.